Toowong Buyer's Agent's Guide
Are you looking to purchase a home or investment property in Toowong? As a Toowong Buyer's Agent we'd be happy to help and have compiled the following suburb profile for your information. Best wishes with your Toowong property purchase!
Description
Toowong is an inner-city suburb located 5km west of the Brisbane CBD. The suburb is best known for the Toowong Cemetery and is bordered by the suburbs of Auchenflower, St Lucia, Taringa and Bardon.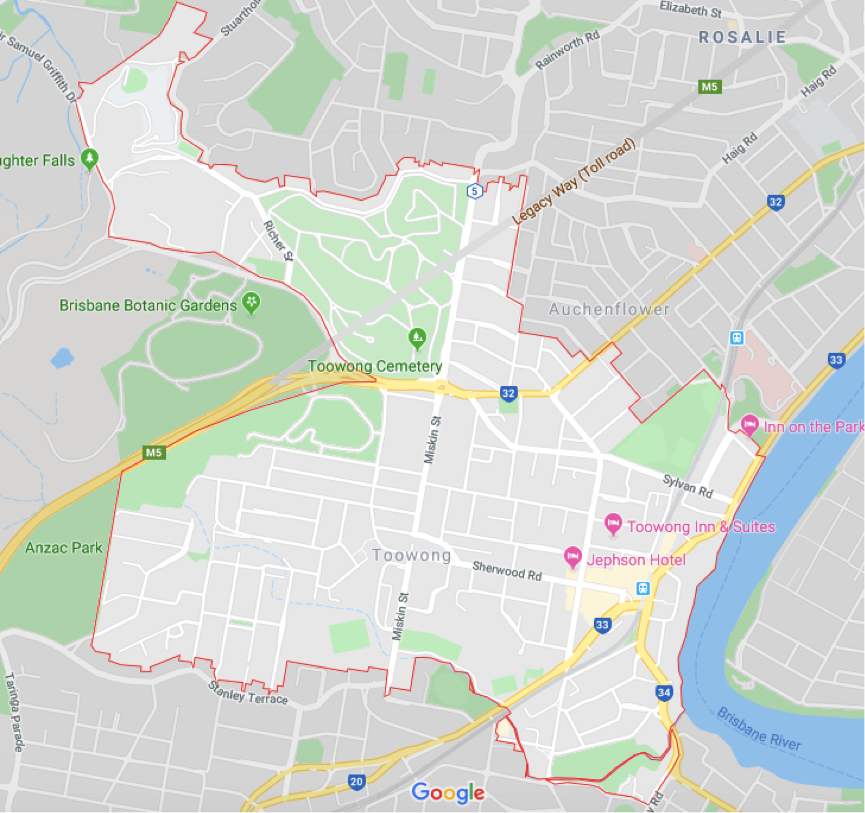 Demographics
The population of Toowong in 2016 was around 10,832. 44.4% of households in Toowong are owner occupied and consistent predominantly of professional couples.
Shops, restaurants and entertainment
Toowong's main shopping and café precinct is located close to the Toowong train station.  This includes a large shopping centre called Toowong Village.
Transport
Trains from Toowong station take less than 10 minutes to get to the CBD.
The CityCat is another popular and convenient mode of transport, particularly for commuters wishing to access the University of Queensland or areas on the other side of the river.
Schools
The area is home to a number of great private and public schools including Brisbane Boys' College, Queensland Academy for Science, Mathematics and Technology, Saint Ignatius School, Toowong State School and Indooroopilly State High School
Parks and Green spaces
Toowong is a very leafy suburb. Anzac Park in the western part of the suburb is popular, especially on weekends.
Walkers and cyclists enjoy the tranquil shared path that winds along the river to the city and beyond.
Major employers
Most residents commute to the Brisbane CBD for work.
Most and least desirable areas
Traffic noise can be an issue for properties close to major thoroughfares including Milton Road, Moggill Road and Coronation Drive.
Buyers should check the Brisbane City Council Flood Maps, as some areas are susceptible to flooding.
Housing type and typical block size
Only 25.5% of properties in Toowong are free standing houses.
This inner-city suburb is well known for its Queenslander style houses. These character weatherboard homes were built between the late 1800s and early 1900s.
There are a number of high rise apartment buildings located close to Toowong train station.
What can my money buy in Toowong?
The median house price in Toowong is $890,500 which is well above Brisbane's median.
The median house price in Toowong would typically buy a 2 bedroom, house on a 405m2 block. For example: 79 Ascog Terrace, Toowong – sold for $ 890,000 in July 2019 (click here to view listing and see images below).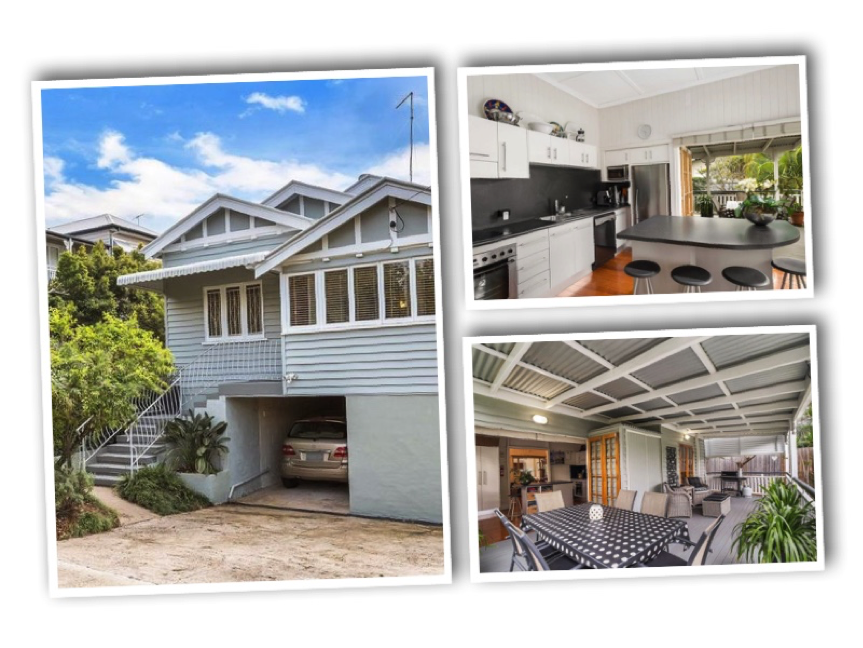 The median unit price in Toowong is: $421,750
This amount would typically buy a 2 bedroom, 1 bathroom, 1 garage unit in an older style complex. For example: 1/33 Cadell Street, Toowong – sold for $415,000 in October 2019 (click here to view listing and see images below).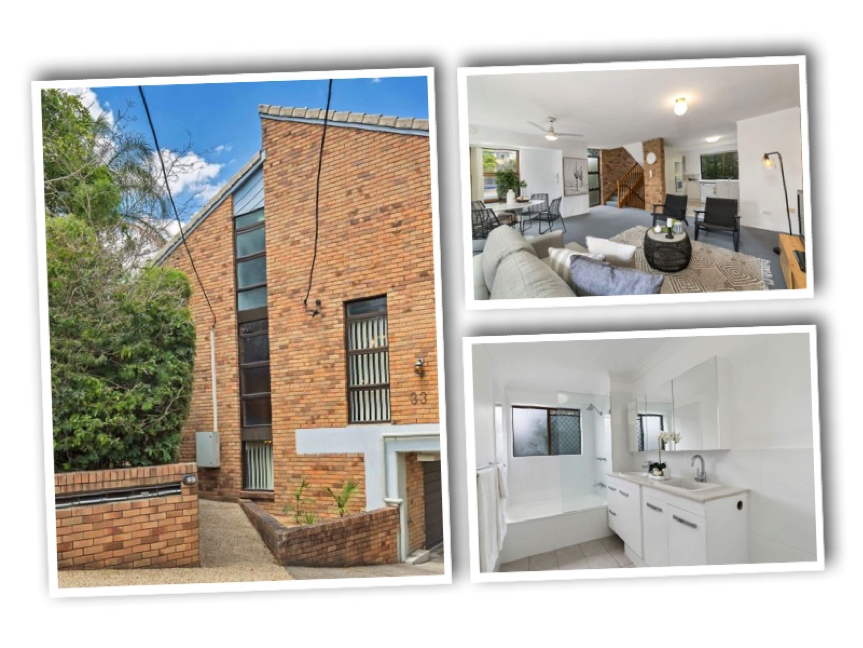 How has the Toowong property market been performing?
In the last 5 years the median house price has increased by 26.7%. Over the last 10 years, house prices have increased by 3% per annum.
In the last 5 years the median price of units has decreased by 12.1%. On average, over the last 10 years unit prices have increased by 0.7% per annum.
Supply and demand characteristics for Toowong
Average Days on Market: Houses 66 days.  Units:  103 days.
Houses are mostly selling at their list price. Units typically sell 1% below their list price.
Toowong's auction clearance rates are 43% for houses, and 40% for units.
The average rental yield for houses is 3.4%, compared to 5.06% for units.
There is a shortage of houses (1.68%) and units (2.25%) currently listed for sale.
The rental vacancy rate for houses is 1.94%, compared to units 2.28%.
**Statistics are accurate for December 2019
Thinking about buying a property in Toowong? Our Toowong Buyer's Agent is more than happy to have a chat. Please contact us.
For information about other Brisbane suburbs click here