Property Advocates and Buyers Agents Brisbane
Your Property Hound – Brisbane Buyer's Agent
Your Property Hound is a Brisbane Real Estate Buyers Agent and Advocate service that operates exclusively in Brisbane and regional Queensland.
As exclusive buyers agents  we are employed by  the purchaser and act on their behalf to source, evaluate and negotiate the purchase of residential real estate.
Our clients are everyday home buyers and investors who are looking to purchase family homes, or build investment portfolios.
Your Property Hound was established by founder Matt Reeves.  Matt is a home-owner and property investor who has built a solid property portfolio in Brisbane and regional Queensland over the last 15 years. He has achieved this on a modest salary, in challenging economic times without sacrificing his love of food, wine and travel!
The team at Your Property Hound understand the difficulties and challenges that Brisbane buyers experience during the purchase process . Am I buying in the right area? What type of property should I purchase? Am I paying too much? Can I afford it? Can I trust what the agent is telling me? Are there really other offers? What happens if I lose my job; if interests rates rise; or I get bad tenants?
By employing Your Property Hound buyer's agents, you will gain the confidence to purchase your dream home or investment. We will listen to your needs and use our knowledge; experience and diligent research to find properties that best suit your requirements. Our strong negotiating skills will mean that you never pay too much. Our attention to detail will guide you through the contract period until settlement. Our tailored service will make the experience hassle free and give you your weekends back. Our enthusiasm for property is infectious!
We look forward to working with you today and well into the future.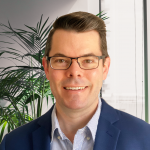 Matt Reeves is the Director and Buyers Agent behind the success of Your Property Hound in Brisbane.  Find out more information on Matt today. >>more
Who Needs a Brisbane Buyer's Agent?
What's the Latest in the Brisbane Property Market?
Client Testmonials – Your Property Hound
Matt and Tracy from Your Property Hound provide excellent knowledge, friendly, professional service and help through every step of the process of buying a house. They genuinely love property and are passionate in helping you find the perfect investment or dream home. I highly recommend YPH and would definitely use them again! Thanks again.
I would highly recommend engaging Matt and YPH if you want to buy an investment property in Brisbane. My partner and I found him to be exceptionally professional, prompt, flexible and responsive. We were new to the Brisbane market and found that Matt guided us through the nuances of the local environment with great detail. Once directed, Matt provided us with an extensive range of options to explore, while providing comprehensive market analysis reports…
Moving back to Australia from overseas with a family is a huge undertaking, but buying the family home was made easy (and possible) with the help of Tracy from Your Property Hound.Tracy was absolutely committed to finding the perfect family home for us right from the start. From identifying properties, filming these, negotiating and organizing building, pest and pool inspections right through to settlement and beyond Tracy was by our side as a trusted advisor…