Bardon Buyers Agent's Guide
Currently researching the property market in Bardon? Your Property Hound is a local buyers Agent and has compiled the following suburb profile for your information. Best wishes with your Bardon property purchase!
Description
Bardon is a quiet, leafy suburb located 6km west of the Brisbane CBD. The suburb is immediately adjacent to Mount Cootha and is best known for its parks and green spaces.  Bardon is bordered by the suburbs of The Gap, Ashgrove, Toowong, and Auchenflower.
Demographics
The population of Bardon in 2016 was 9,491 and continues to grow. The vast majority of houses (72%) in Bardon are owner occupied.  Bardon is popular with established families.  The predominant demographic is people aged 40-49 years of age.
Restaurants and Cafes
Bardon's main restaurant and café precinct is located on Macgregor Terrace.
Schools
The area has a number of excellent primary schools including Bardon State School, Ithaca Creek State School, and Rainworth State School.  Much of the suburb falls within the catchment for The Gap State High School which also has a great reputation.
Parks and Green spaces
There is a large array of parks, many of which are linked together by the Ithaca Creek bikeway.
Housing type
The vast majority (85%) of properties in Bardon are free standing houses.  This includes a mix of architectural styles including character Queenslanders, post-war cottages, and smaller numbers of contemporary houses.
What can my money buy in Bardon?
The median house price in Bardon is $1,350,000 which is well above Brisbane's median.
The median house price in Bardon would typically buy an un-renovated 4-bedroom, 2-bathroom house on a 668m2 block. For example: 199 Arthur Terrace, Bardon, Qld 4065 – sold for $1,350,000 in 18 Dec 2021 (click to view listing and see images below).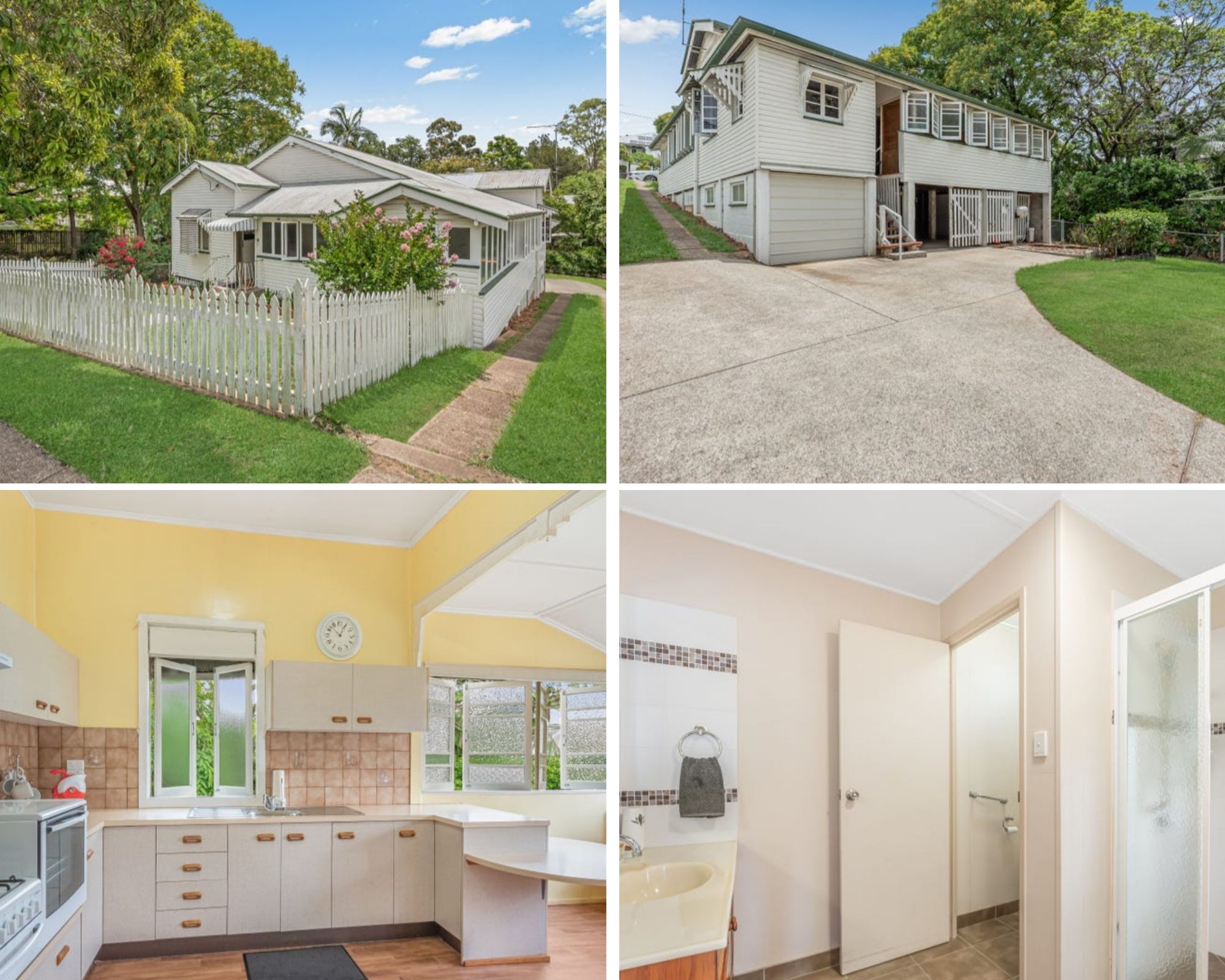 The median unit price in Bardon is: $702,500.
This amount would typically buy a 3-bedroom, 2-bathroom, 2-garage property in a modern style complex. For example: 43/390 Simpsons Road, Bardon, Qld 4065 – $715,000 in 22 Sep 2021 (click to view listing and see images below).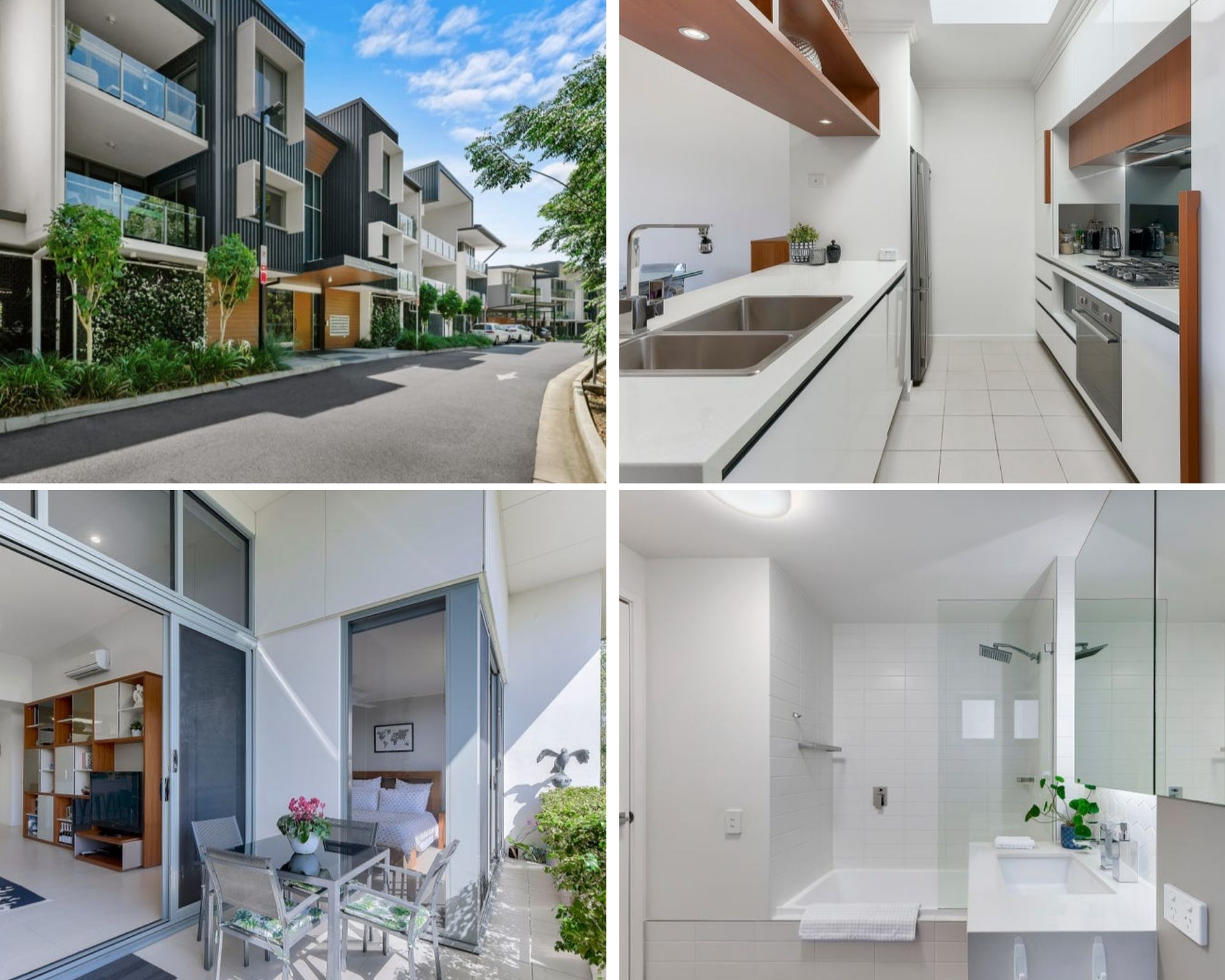 How has the Bardon property market been performing?
In the last 5 years the median house price has increased by 53.4%. Over the last 10 years, house prices have increased by 6.2% per annum.
Units in Bardon have seen more modest price growth. In the last 5 years the median price of units has increased by 18.3%. On average, over the last 10 years unit prices have increased by 3.7% per annum.
Supply and demand characteristics for Bardon
Average Days on Market: Houses 39 days.  Units:  52 days.
On average houses are selling 9% above their list price. Units typically sell 6% above their list price.
Bardon's auction clearance rates are 63% for houses.
The average rental yield for houses is 2.5%, compared to 2.6% for units.
There is a shortage of houses and units currently listed for sale (1.53% and 0.32% respectively).
The rental vacancy rate for houses is 0.8%, compared to units 1%.
**Statistics are accurate for December 2021
Check out Bardon's Community Facebook page (click here) for some additional information on the suburb.
Thinking about buying a property in Bardon? Our BardonBuyer's Agent is more than happy to have a chat. Please contact us.
For information about other Brisbane suburbs click here