Auchenflower Buyers' Agent's Guide
Are you looking to purchase a home or investment property in Auchenflower? As an Auchenflower Buyers' Agent we'd be happy to help and have compiled the following suburb profile for your information. Best wishes with your Auchenflower property purchase!
Description
Auchenflower is an affluent, inner-city suburb located 4km west of the Brisbane CBD. Auchenflower is bordered by the suburbs of Toowong, Bardon, Paddington and Milton.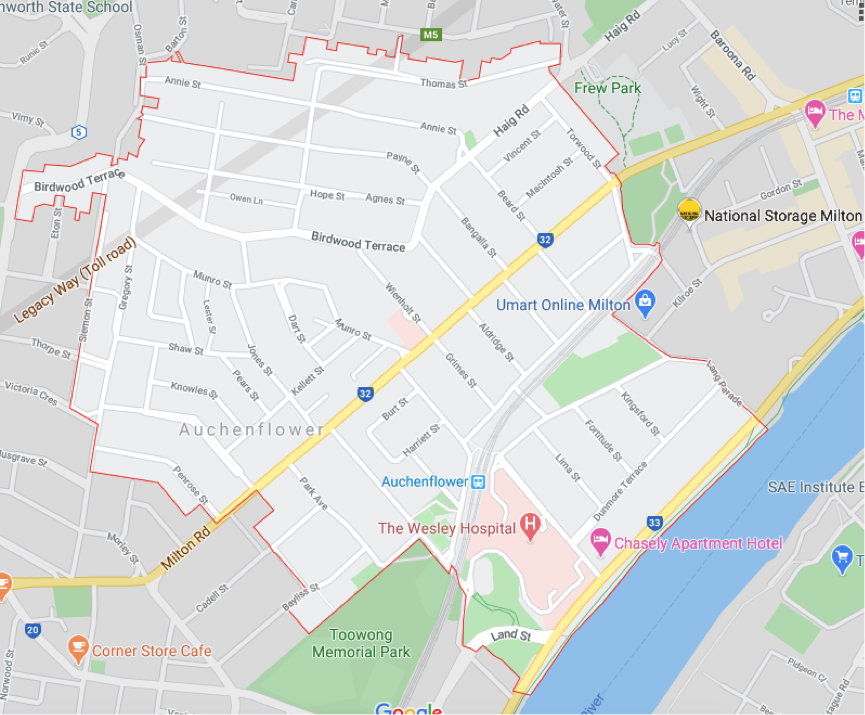 Demographics
The population of Auchenflower in 2016 was around 5,877 and continues to grow. 48.3% of households in Auchenflower are owner occupied and consistent predominantly of professional, childless couples (20-29 years old).
Shops, restaurants and entertainment
Rosalie Village, on the corner of Baroona Road and Nash Street is where the closest shops, cafes and restaurants are located.
Paddington's Latrobe Terrace and Park Road in Milton offer a great selection of cafes and restaurants and are not too far away.
The beautiful heritage-listed and award-winning Regatta Hotel overlooking the river in Coronation Drive is a great option for afternoon drinks and dinner.
If you are after a greater selection of shops, Toowong Village is the place to go.
Transport
Auchenflower is serviced by trains and busses. Central Station is a short 7-minute train ride away.
Schools
The area is home to a number of great private and public schools including Brisbane Boys College, Toowong State School, Milton State School, Indooroopilly State High School and Kelvin Grove State College.
Parks and Green spaces
Aucheflower is very much an inner-city suburb and green space is limited. Local residents use the bicycle and pedestrian path along the Brisbane River for exercise and commuting.
Major employers
Wesley Hospital, which is one of the largest private hospitals in Queensland, is a major local employer. Most residents commute to the Brisbane CBD for work.
Most and least desirable areas
The northern part of Auchenflower is the most desirable, and most expensive, part of Auchenflower. It is elevated with many houses taking advantage of the city views.
The southern part of the suburb, closer to the train station is more densely populated and some areas closer to the Brisbane River are subject to flooding. Buyers should refer to the Brisbane City Council Flood Maps to check which areas are affected.
Traffic noise can be an issue for properties close to major thoroughfares including Milton Road and Coronation Drive.
Housing type and typical block size
Only 34% of properties in Auchenflower are free standing houses. There is a mix of character Queenslanders and modern homes to satisfy different tastes. A typical block size is 400m2 – 600m2.
What can my money buy in Auchenflower?
The median house price in Auchenflower is $1,300,000 which is well above Brisbane's median.
The median house price in Auchenflower would typically buy a partly renovated character home on a smaller sized block. For example: 65 Haig Road, Auchenflower, Qld 4066 – sold $1,300,000 in 13 Feb 2021 (click to view listing and see images below).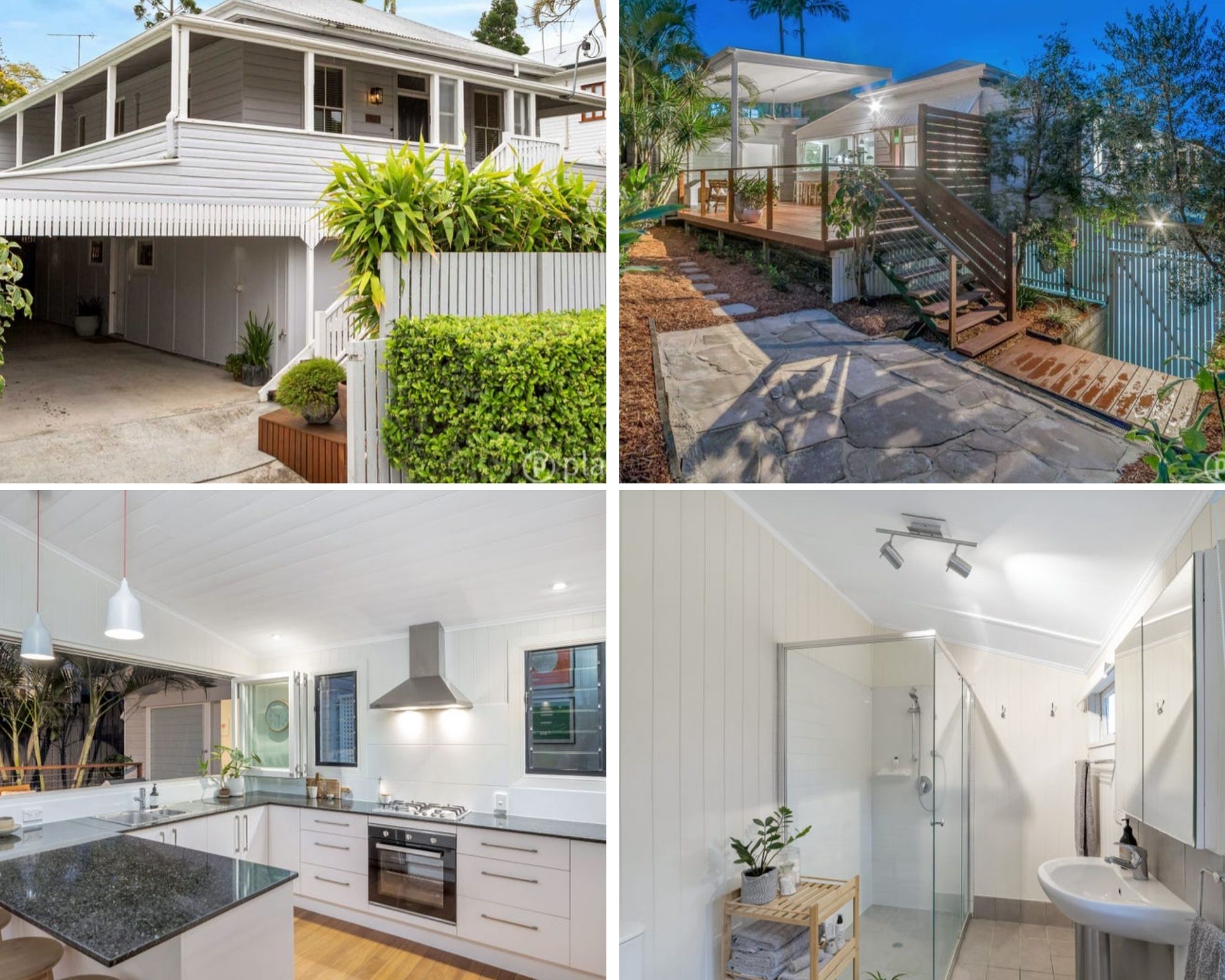 The median unit price in Auchenflower is: $495,000.
This amount would typically buy an un-renovated 2 bedroom, 2 bathroom unit. For example: 1/14 Fortitude Street, Auchenflower, Qld 4066 – sold for $490,000 in 15 Dec 2021 (click to view listing and see images below).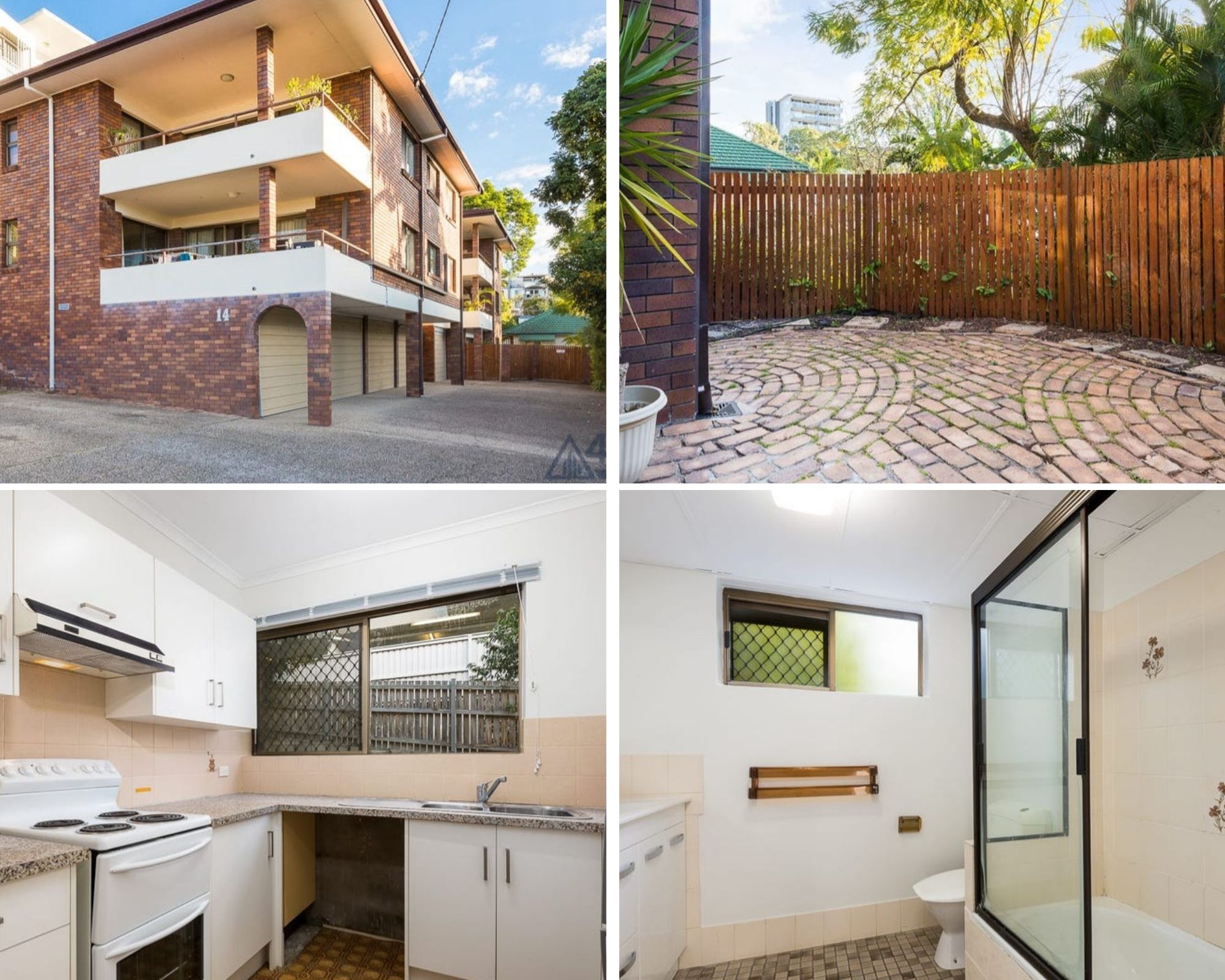 How has the Auchenflower property market been performing?
In the last 5 years the median house price has increased by 45.6%. Over the last 10 years, house prices have increased by 4.4% per annum.
Units in Auchenflower have seen more modest price growth. In the last 5 years the median price of units has increased by 13.7%. On average, over the last 10 years unit prices have increased by 1.5% per annum.
Supply and demand characteristics for Auchenflower
Average Days on Market: Houses 47 days.  Units:  48 days.
On average houses are selling 6% above their list price. Units typically sell 4% above their list price.
The average rental yield for houses is 2.4%, compared to 3.95% for units.
There is a shortage of houses and units currently listed for sale (1.64% and 1.15% respectively).
The rental vacancy rate for houses is 2.2%, compared to units 1.2%.
**Statistics are accurate for December 2021
Thinking about buying a property in Auchenflower? Our Auchenflower Buyers' Agent is more than happy to have a chat. Please contact us.
For information about other Brisbane suburbs click here.