Are you looking to buy a home or investment in Brisbane's St Lucia? As an St Lucia Buyers Agent we'd be happy to help! The following suburb profile provides important demographic and property specific information. We wish you the best of luck with your St Lucia property purchase!
Description
St Lucia is located in a bend of the Brisbane River, 5.4km Southwest of the city and home to the University of Queensland.  The suburb is bordered by Toowong, Taringa and Indooroopilly to the west, and is directly across the river from West End, Highgate Hill, Dutton Park, Fairfield and Yeronga to the northeast.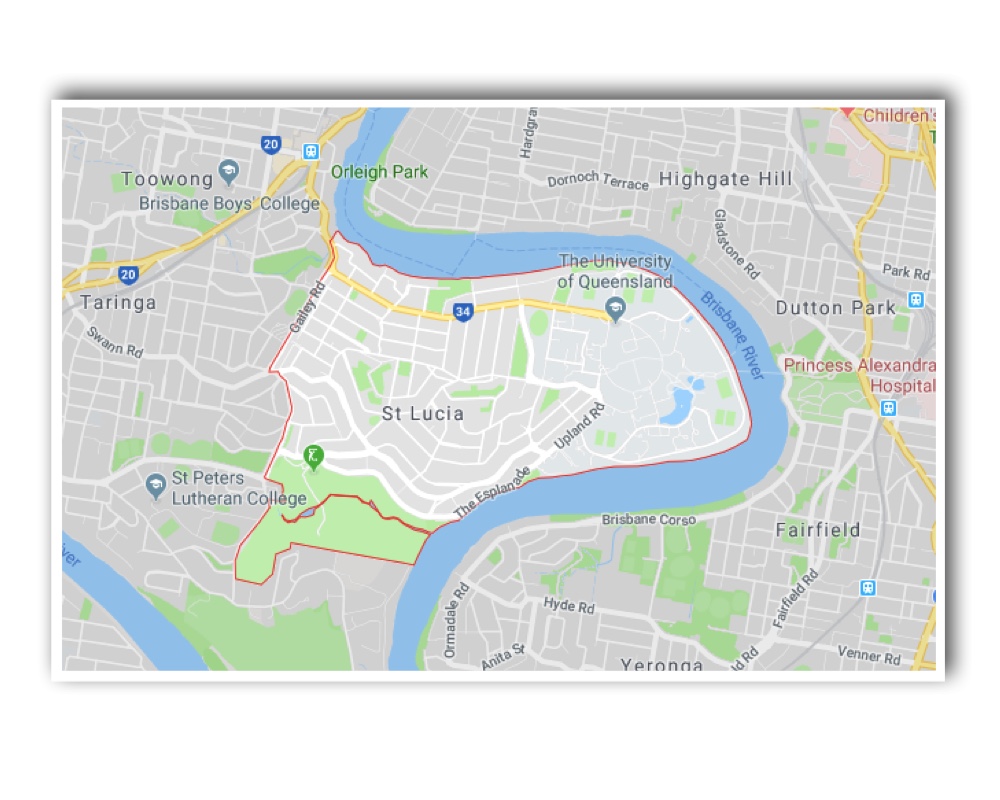 Demographics
The population of St Lucia in 2016 was 12,586 and it continues to grow. The majority of homes are investor owned (58%).   St Lucia has a young demographic, primarily consisting of childless couples aged in their 20s.
Shops, restaurants and entertainment
St Lucia's main shopping and café precinct is located along Hawken Drive.  Larger shopping centres are located in the adjacent suburbs of Toowong and Indooroopilly.
Transport
Most transport options are designed to link the University of Queensland with the city. Bus services operate to St Lucia from Brisbane City, and Dutton Park (via the Eleanor Schonell Bridge).  Connections are also available from Toowong and Indooroopilly train stations.
There is a ferry terminal at Guyatt Park.
St Lucia is readily accessed by bike via the centenary bikeway and Eleanor Schonell Bridge.
Schools
St Lucia is home to a highly regarded primary school (Ironside State School) and is in the Indooroopilly State High School catchment.
Major employers
Many residents either work or study at the University of Queensland, or commute to Brisbane city for work.
Most and least desirable areas
Prestige homes are located along the Brisbane river and in the hilly 'avenues' precinct.    Medium and high-density unit complexes are located close to the university to accomodate students.
Traffic noise can be an issue for properties on Sir Fred Schonell Drive, Swan Road, and Gailey Road.
St Lucia is significantly affected by flooding, so buyers are cautioned to check flood maps (included below).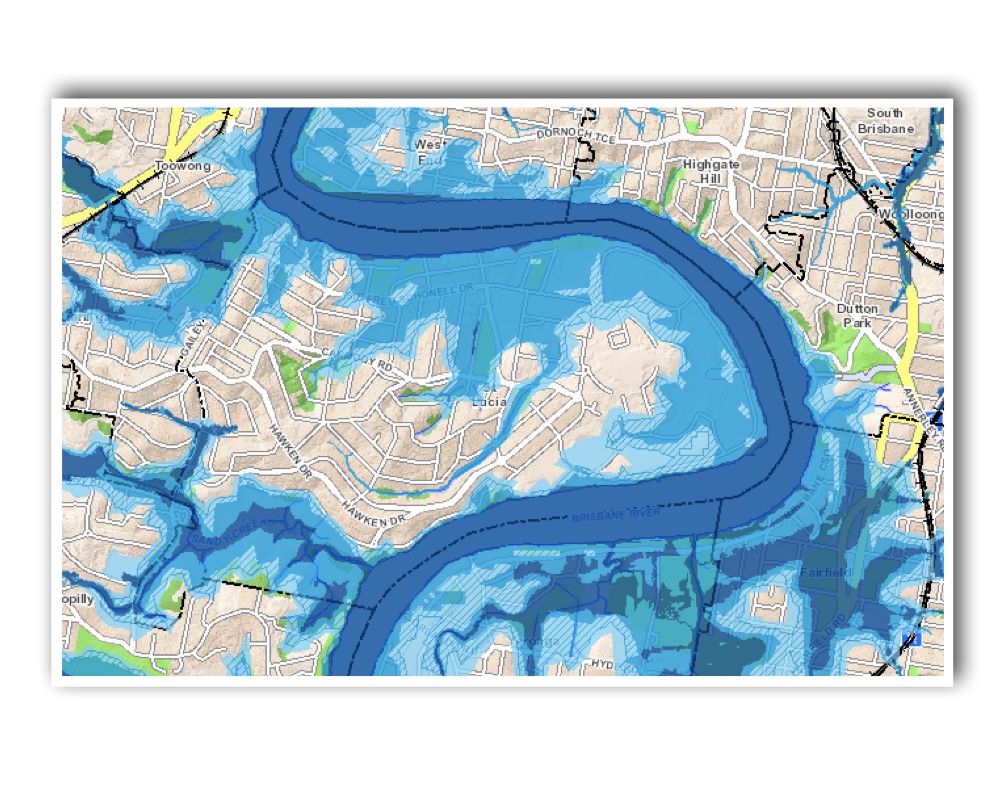 Housing types
The vast majority (71%) of properties in St Lucia are apartments.
Free-standing homes were mainly built in the post-war period and are typically on very good-sized blocks (600-900m2).  In recent years many of the post-war homes have been demolished and the blocks subdivided to construct contemporary homes on smaller (405m2) blocks.
What can my money buy in St Lucia?
The median house price in St Lucia is $1,130,000, which is well above Brisbane's median.
The median house price in St Lucia would typically buy a modest post-war home on a good-sized block.  For example: 27 Central Avenue St Lucia, QLD, 4067 – sold for $1,075,000 (Jan 2019) (click to view listing).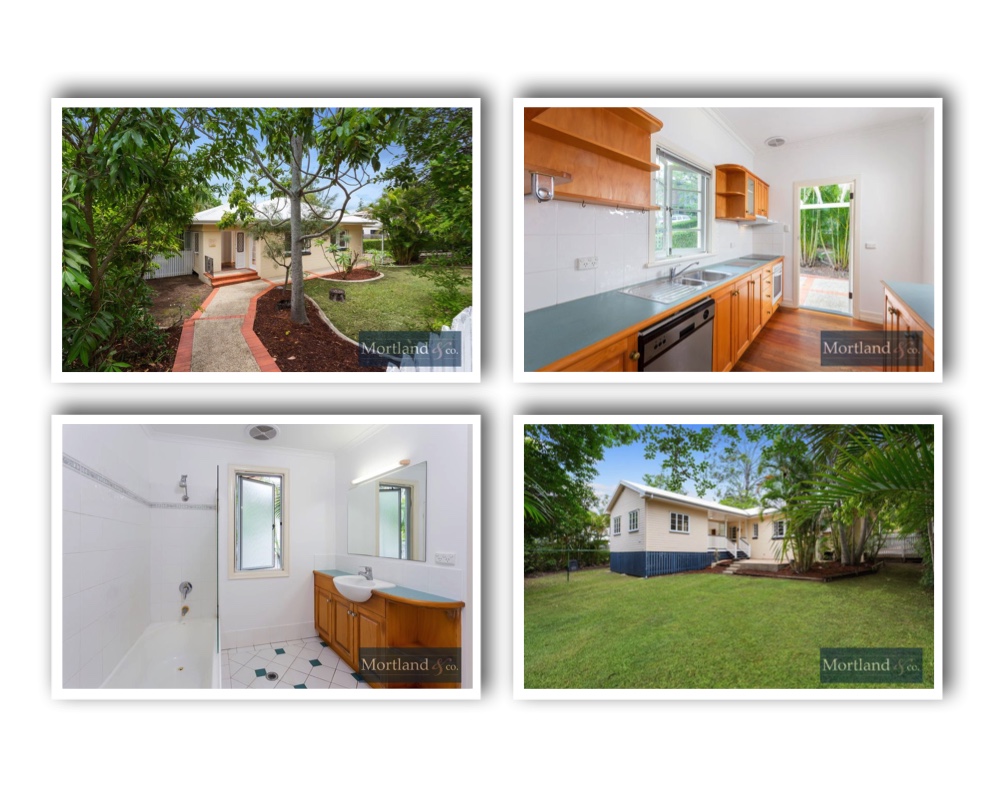 The median unit price in St Lucia is: $451,750
This amount would typically buy a 2 bedroom, 2 bathroom, single garage unit in an 1990s style complex. For example: 9/127 Macquarie Street St Lucia, QLD, 4067 – sold for $435,000 (Nov 2018) (click to view listing).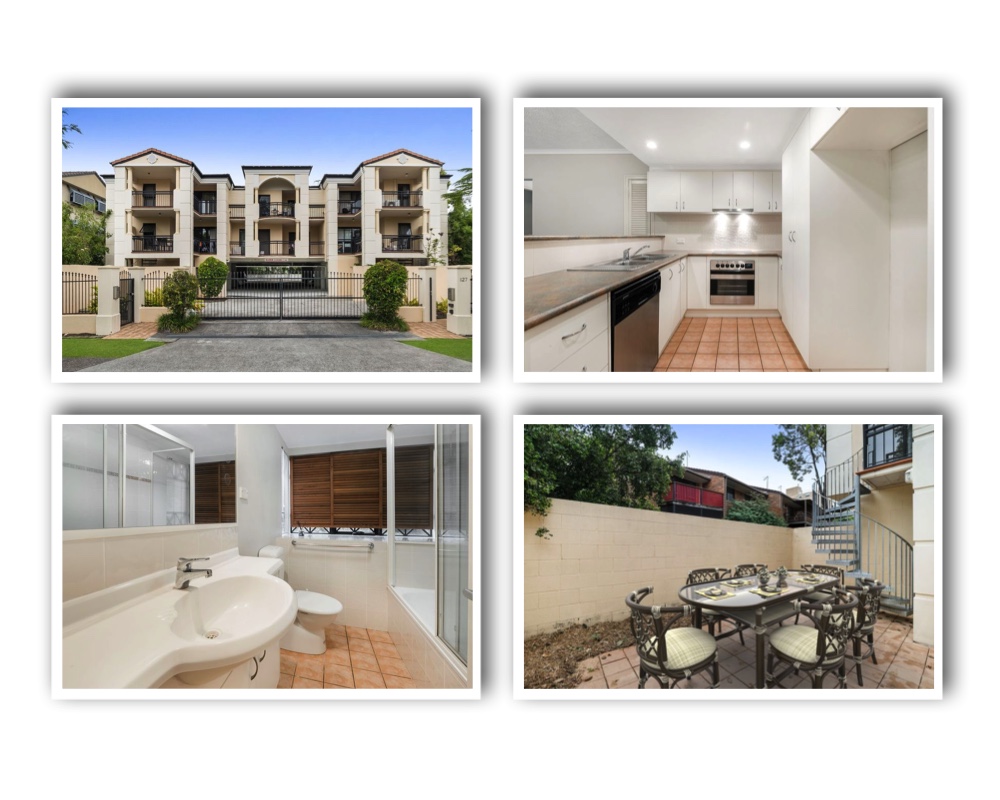 How has the St Lucia property market been performing?
Over the last 5 years, the median house price in St Lucia has increased by 15.3%. Over the last 10 years, house prices have increased by 2.6% per annum.
Units prices in St Luciahave been in decline over recent years. In the last 5 years the median price of units has fallen by 4.1%. Over the last 10 years unit prices have decreased by 0.1% per annum.
Supply and demand characteristics for St Lucia
Houses are typically selling within 80 days.  Units typically sell within 102 days.
St Lucia's auction clearance rates are 37% for houses, and 40% for units.
The average rental yield for houses is 2.83%, compared to 4.91% for units.
There is a shortage of houses currently listed for sale (1.46%), conversely there is a large number of units currently listed for sale (4.57%).
The rental vacancy rate for houses and units is currently at 5% indicating a possible oversupply of rental properties. There is however a significant seasonal variation in vacancy rates because of the high proportion of student population.
**Statistics are accurate for February 2019
Thinking about buying a property in St Lucia? Our St Lucia Buyer's Agent is more than happy to have a chat. Please contact us.