Keperra Buyers Agent's Guide
Are you looking to purchase a home or investment property in Keperra? As a Keperra Buyers Agent we'd be happy to help and have compiled the following suburb profile for your information. Best wishes with your Keperra property purchase!
Description
Keperra is a gentrifying suburb located 11km North-West of the Brisbane CBD. The suburb is best known for its now decommissioned quarry and the 27-hole championship golf course. Keperra is bordered by the suburbs of Mitchelton, Arana Hills, Ferny Grove, Ferny Hills and Enoggera.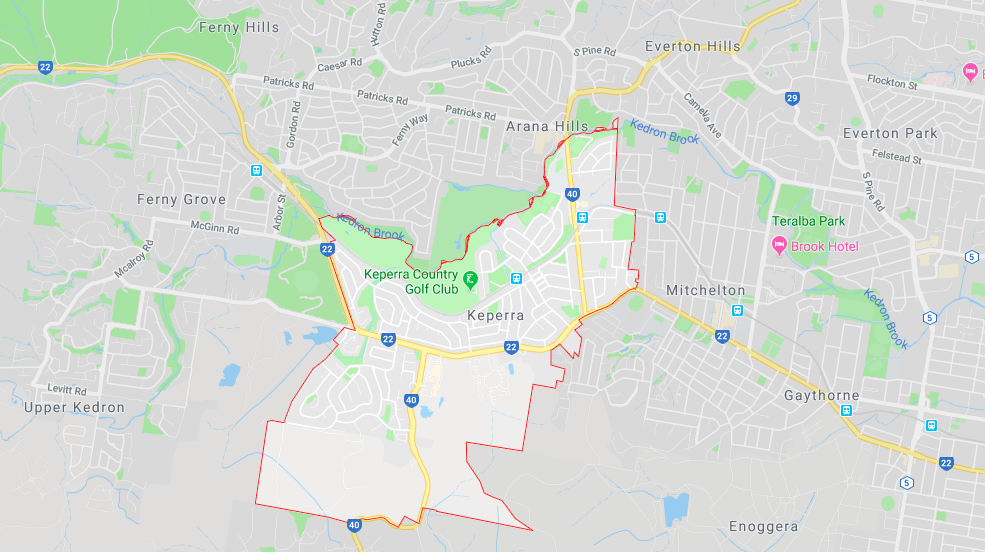 Demographics
The population of Keperra in 2016 was around 6,803 and continues to grow. 62% of households in Keperra are owner occupied and consistent predominantly of 30-39-year old professional couples with children.
Shops, restaurants and entertainment
Keperra's main shops are located on the corner of Samford Road and Settlement Road. There are also small local shops close to Keperra train station in Dallas Parade.
Small shops, cafes and restaurants and monthly farmers markets in Blackwood Street, in the neighbouring Mitchelton, are particularly popular on weekends.
Transport
The Ferny Grove train line runs through the suburb with stations at Keperra and Grovely. There are also bus connections with the Brisbane CBD and surrounding suburbs running along Samford and Settlement Roads, and Dawson Parade.
Schools
Grovely State School and St William's Grovely Catholic Primary School are local primary schools. Mitchelton State High School and Ferny Grove State High School are the high school catchments.
Parks and Green spaces
There is a large golf club in the northwest of the suburb.  Keperra Bushland is another large green space with walking tracks.  Keperra is located on Kedron Brook which is popular with cyclists and walkers and has many leafy parks and sporting fields.
Ferny Grove Splash Park and Picnic Grounds on the corner of Samford Road and Upper Kedron Road opened recently and is a great place to cool down on hot summer days.
Major employers
Keperra is located close to the Enoggera Army Barracks, with the Defence Force being a major employer in the area.
Most and least desirable areas
There are still quite a few housing commission homes in the suburb, particularly north of Samford Road. However, the area is desirable due to the proximity to the train station.
The area on the corner of Samford Road and Settlement Road, across the road from the shopping centre, known as Kingsgrove, is a newer part of Keperra, with the majority of houses built around 1980-1990s at the old drive-in movie theatre site.
It is best to avoid properties located close to Samford Road, which is the major thoroughfare.
Housing type and typical block size
The vast majority (88%) of properties in Keperra are free standing houses. Homes in Keperra vary significantly in terms of there architectural style and age of construction.
In the eastern part of Keperra (around the Grovely and Keperra train stations) are simple 3 bedroom 1 bathroom weatherboard houses.  Many of these properties are former housing commission homes that were built in the 1950s.  Many still contain asbestos walls and roofs.
Homes in the north-western part of Keperra (between Samford Road and the train line) were built in the 1970s and are double storey brick and/or weatherboard homes.
The Kingsgrove estate (located on the corner of Samford Road and Settlement Road) is the newest part of Keperra.  Built in the 1980s and 1990s most of these homes are brick and tile house built on good sized blocks.
The old decommissioned Keperra Quarry has a development application approved for a new housing estate consisting of freestanding homes as well higher density townhouses and units. (Click here for more information).
What can my money buy in Keperra?
The median house price in Keperra is $671,000 which is below Brisbane's median.
The median house price in Keperra would typically buy an un-renovated 3-bedroom, 1-bathroom house on a 607m2 block. For example: 4 Nolan Street, Keperra, Qld 4054 – sold for $690,000 in Nov 2021 (click to view listing and see images below).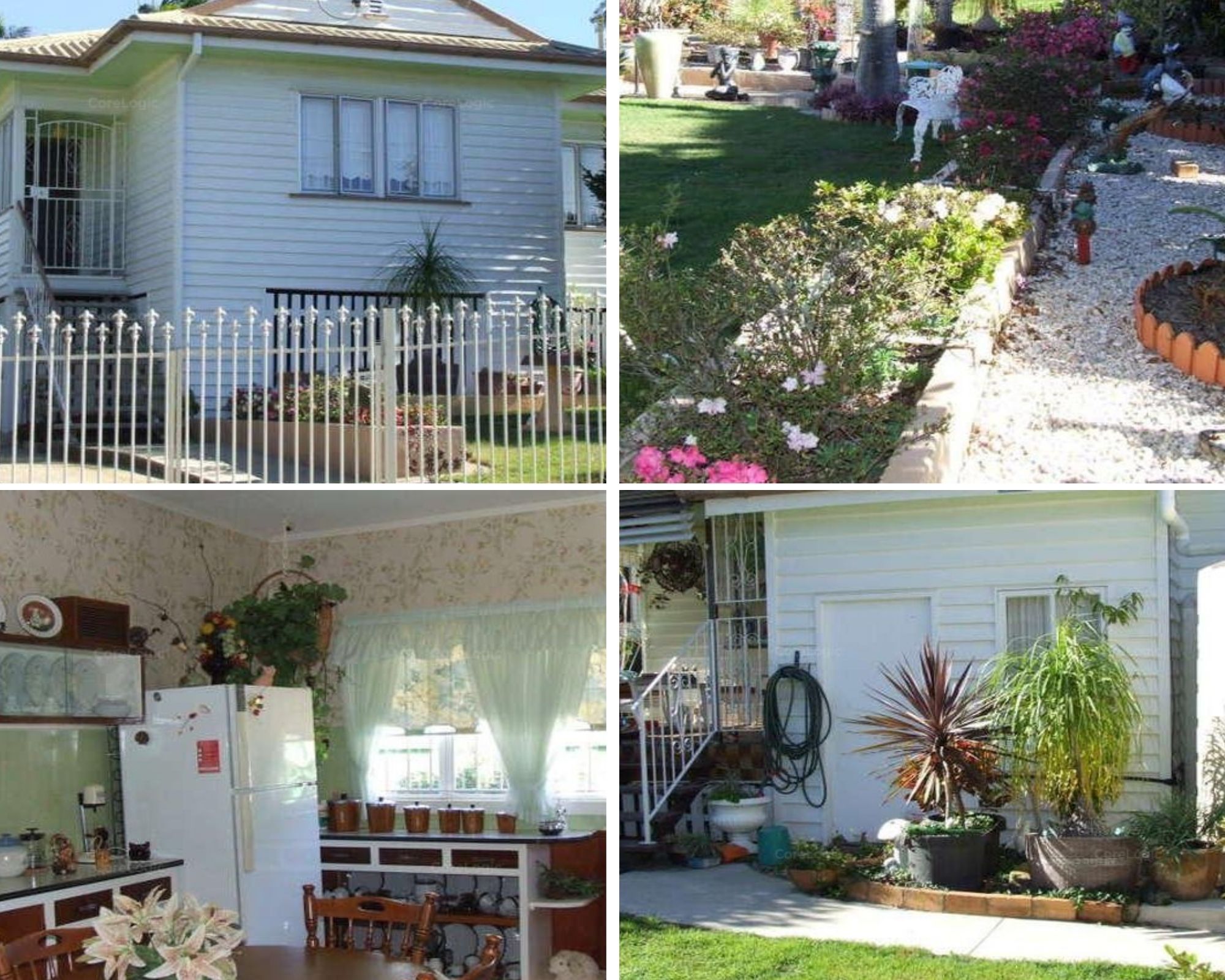 The median unit price in Keperra is: $550,000.
This amount would typically buy a 3-bedroom, 1-bathroom, 2-garage townhouset in good condition. For example: 2/75 Mungarie Street, Keperra, Qld 4054 – sold for $508,000 in Aug 2021 (click to view listing and see images below)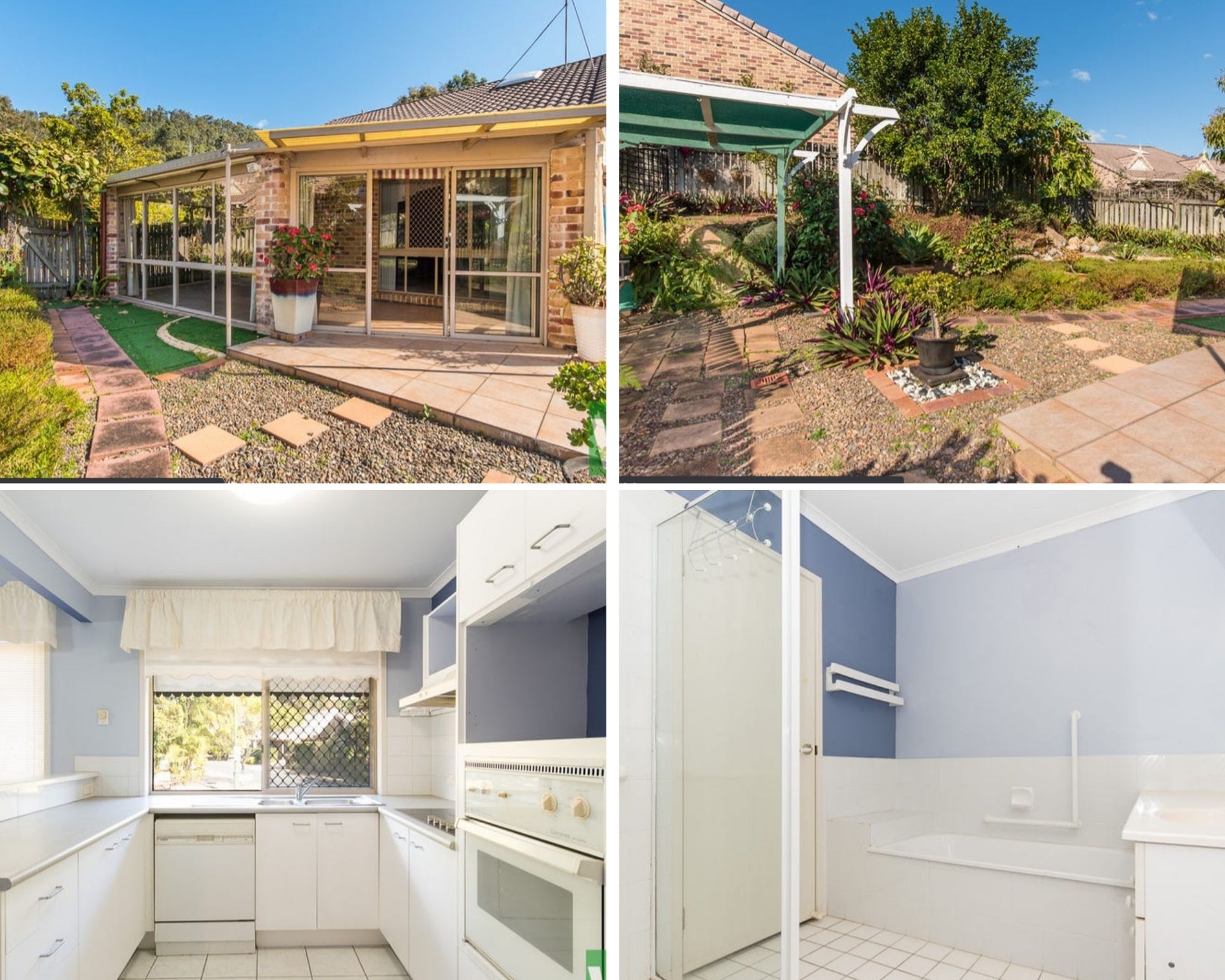 How has the Keperra property market been performing?
In the last 5 years the median house price has increased by 36.5%. Over the last 10 years, house prices have increased by 4.5% per annum.
Units in Keperra have seen more modest price growth. In the last 5 years the median price of units has increased by 27.1%. On average, over the last 10 years unit prices have increased by 1.2% per annum.
Supply and demand characteristics for Keperra
Average Days on Market: Houses 13 days.  Units:  18 days.
On average houses are selling -4% below their list price. Units typically sell % below their list price.
Keperra's auction clearance rates are % for houses, and % for units.
The average rental yield for houses is 3.8%, compared to % for units.
There is a shortage of houses currently listed for sale (0.48%), (There is a large number of units currently listed for sale (1.03%)).
The rental vacancy rate for houses is 0.7%, compared to units 1.8%.
**Statistics are accurate for December 2021
Thinking about buying a property in Keperra? Our Keperra Buyer's Agent is more than happy to have a chat. Please contact us.
For information about other Brisbane suburbs click here