Mitchelton Buyers Agent's Guide
Are you looking to purchase a home or investment property in Mitchelton? As a Mitchelton Buyers Agent we'd be happy to help and have compiled the following suburb profile for your information. Best wishes with your Mitchelton property purchase!
Description
Mitchelton is an in-demand suburb located 10km north west of the Brisbane CBD. The best known area of Mitchelton is Blackwood Street – home to the Jan Powers Farmers Markets and a lively cafes and restaurants precinct. Mitchelton is bordered by the suburbs of Keperra, Arana Hills, Everton Hills, Everton Park and Gaythorne.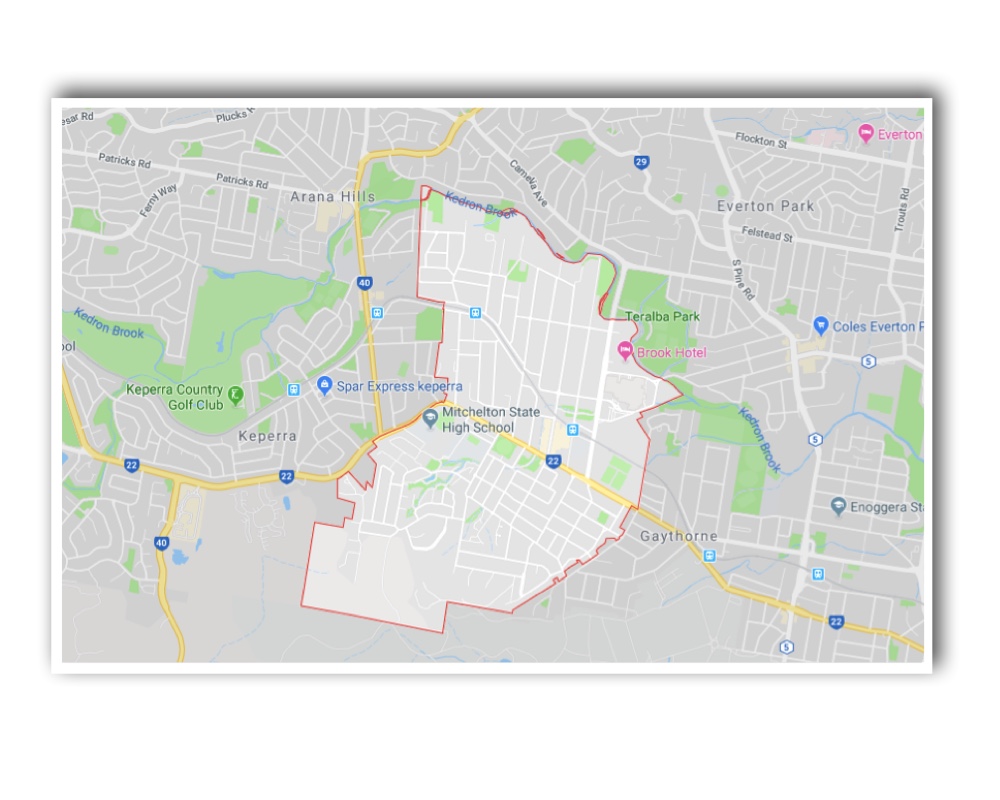 Demographics
The population of Mitchelton in 2016 was around 8,546 and continues to grow. 60.7% of households in Mitchelton are owner occupied and consistent predominantly of professional couples (aged 30-39 years old) with children.
Shops, restaurants and entertainment
Brookside Shopping Centre is the largest shopping centre in Brisbane's North West. It is home to large grocery stores and around 120 specialty shops. For cafes and restaurants, head to Blackwood Street.
Transport
There is a train line running through Mitchelton providing convenient connections with the Brisbane CBD in approximately 20 minutes. There are two train stations in Mitchelton: Oxford Park in the western part of the suburb, and Mitchelton Station in the east (and close to Brookside Shopping Centre).
Schools
The area is home to a number of private and public schools including Our Lady of Dolours, Mt Maria College, Mitchelton State School and Mitchelton State High School.
Parks and Green spaces
Mitchelton is known for the beautiful Teralba Park, a large green open space stretching along Kedron Brook with playgrounds, walking and cycling paths, and a dog park.
Many local residents use the picturesque Kedron Brook Bikeway to commute to work in the CBD.
Major employers
Most residents commute to the Brisbane CBD for work.
Australian Defence Force is a major employer attracting many homebuyers and quality long-term tenants to the area.
Most and least desirable areas
Traffic noise can be an issue for properties close to major thoroughfares including Samford Road and Osborne Road. Buyers should check the Brisbane City Council Flood Maps, as some areas (especially around St Helens Road) are susceptible to creek flooding.
Housing type and typical block size
The vast majority (77%) of properties in Mitchelton are free standing houses.
The majority of houses north of Samford road are timber character homes and post-war weatherboard properties on 600m2 blocks.
The area south of Samford Road is a mix of post-war weatherboard homes, low-set brick homes built in the 1990s, and contemporary homes built in the 2000s.
There are also a number of unit complexes built in recent years around Brookside Shopping Centre.
What can my money buy in Mitchelton?
The median house price in Mitchelton is $661,000 which is around Brisbane's median.
The median house price in Mitchelton would typically buy a 3 bedroom, 1 bathroom house on a smaller block.
For example: 10 Elbury Street Mitchelton – sold for $665,000 in April 2019 (click to view listing)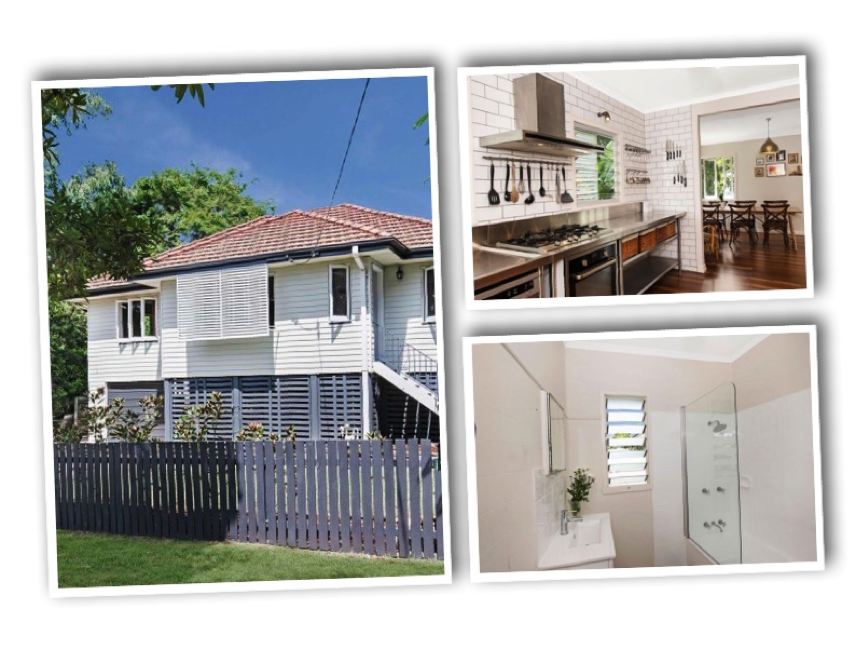 The median unit price in Mitchelton is: $429,000
This amount would typically buy a 2 bedroom, 2 bathroom unit in a new complex.
For example: 5/116 Osborne Road Mitchelton – sold for $440,000 in March 2019 (click to view listing)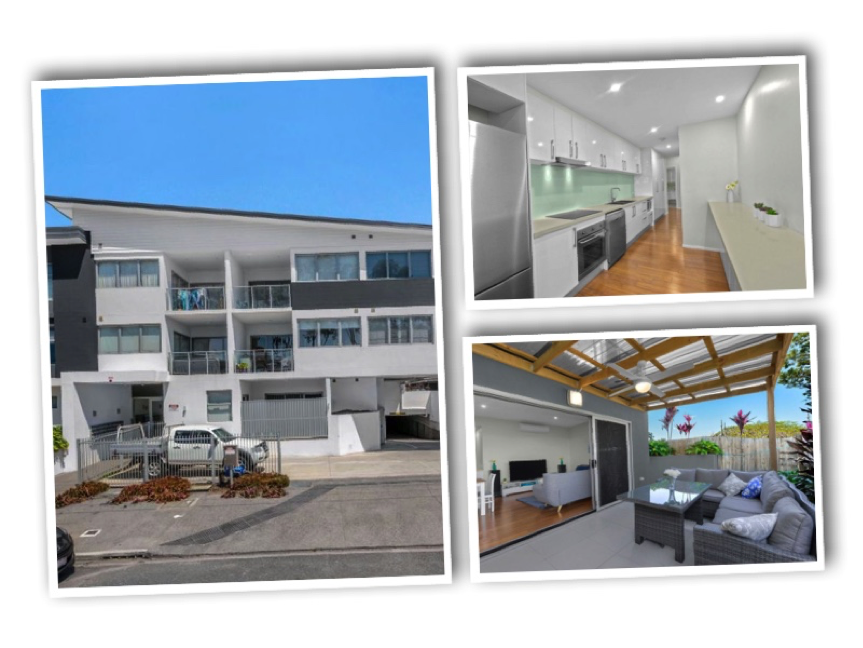 How has the Mitchelton property market been performing?
In the last 5 years the median house price has increased by 24.7%. Over the last 10 years, house prices have increased by 3.9% per annum.
Units in Mitchelton have seen similar price growth. In the last 5 years the median price of units has increased by 23.6%. On average, over the last 10 years unit prices have increased by 1.6% per annum.
Supply and demand characteristics for Mitchelton
Average Days on Market: Houses 58 days.  Units:  41 days.
On average houses are selling 1% below their list price. Units typically sell at their list price.
Mitchelton's auction clearance rates are 66% for houses, and 0% for units.
The average rental yield for houses is 3.65%, compared to 4.95% for units.
There is a shortage of houses currently listed for sale (2.2%), (There is a large number of units currently listed for sale (25.47%)).
The rental vacancy rate for houses and units is 2.3%.
**Statistics are accurate for June 2019
Check out Mitchelton's Community Facebook page for some additional information on the suburb.
Client Experience
Check out what some of our past clients have had to say about their Mitchelton property purchases:
Thinking about buying a property in Mitchelton? Our Mitchelton Buyer's Agent is more than happy to have a chat. Please contact us
For information about other Brisbane suburbs click here.