Ferny Hills Buyers Agent's Guide
Are you looking to purchase a home or investment property in Ferny Hills? As a Ferny Hills Buyers' Agent we'd be happy to help and have compiled the following suburb profile for your information. Best wishes with your Ferny Hills property purchase!
Description
Ferny Hills is a Leafy suburb located in what is informally known as the 'Hills District', The suburb itself is positioned within the Moreton Bay Region and located 13.4km northwest of the Brisbane CBD. The suburb is best known for the Samford Conservation Park which makes up roughly half the suburb (624ha), the reserve has excellent picnic facilities, hiking, mountain bike and horse-riding trails and is the perfect local escape for north side residents. Ferny Hills is bordered by the suburbs of Bunya, Arana Hills, Ferny Grove, Keperra and Upper Kedron.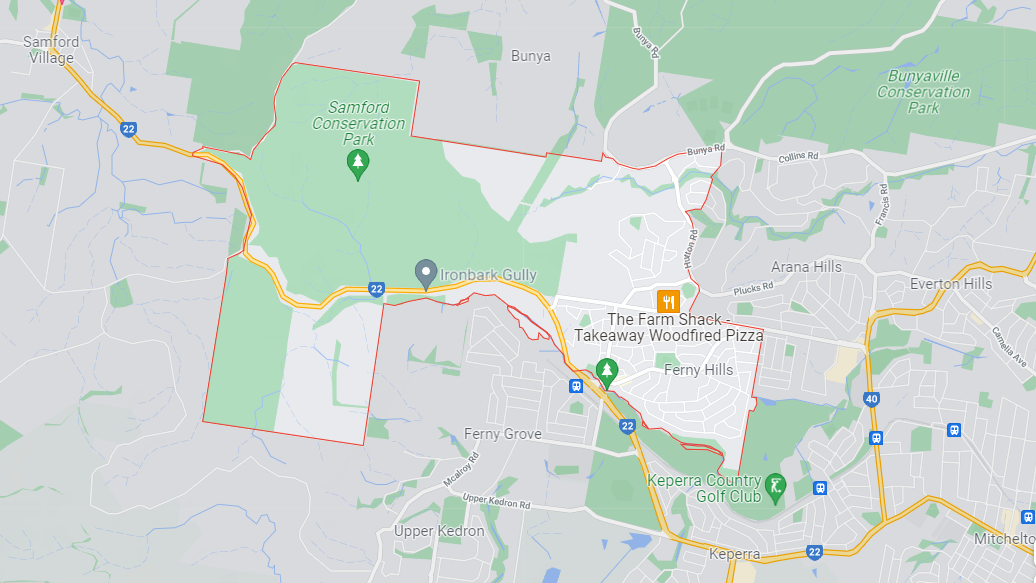 Demographics
The population of Ferny Hills in 2016 was around 8,733 and continues to grow. 83.6% of households in Ferny Hills are owner occupied and consist primarily of couples with children who are likely to be repaying $1800 – $2399 per month on mortgage repayments.
Shops, restaurants and entertainment
Ferny Hills has a small strip-mall located on Ferny Way.  There is a more substantial shopping mall (Arana Plaza) located in neighbouring Arana Hills.
Transport
The closest railway station sits in the neighbouring suburb Ferny Grove (12 stops to the CBD), with bus stops positioned all throughout the suburb.
Schools
The area is home to a number of great private and public schools including, Prince of Peace Lutheran College, Ferny Grove Primary and High School catchments.
Parks and Green spaces
There are over 15 different parks in the suburb with the Samford Conservation Park standing out. This has barbeque facilities, firewood supplies, picnic tables, toilets, wheel chair access, cycling (over 1o trails) & horse riding.
Major employers
Most residents commute to the Brisbane CBD for work.
Most and least desirable areas
Traffic noise can be an issue for properties close to major thoroughfares particularly Samford Road.  Ferny Way also takes higher than average traffic.  Buyers should check the Moreton Bay Council Flood Maps, though typically flooding is not a major concern in the suburb.
Housing type and typical block size
The vast majority (91.05%) of properties in Ferny Hills are free standing houses.
The suburb is particularly well known for its 70's and 80's build homes, generally the homes are chamfer board or brick. A typical block size for the area is anywhere from 600-800sqm.
What can my money buy in Ferny Hills?
The median house price in Ferny Hills is $700,000 which is well above Moreton Bay Regions median of $550,000.
The median house price in Ferny Hills would typically buy a 3-bedroom, 1-bathroom house on a 600m2 block. For example: 187 Patricks Road, Ferny Hills – sold for $700,000 in October, 2021 (click to view listing and see images below).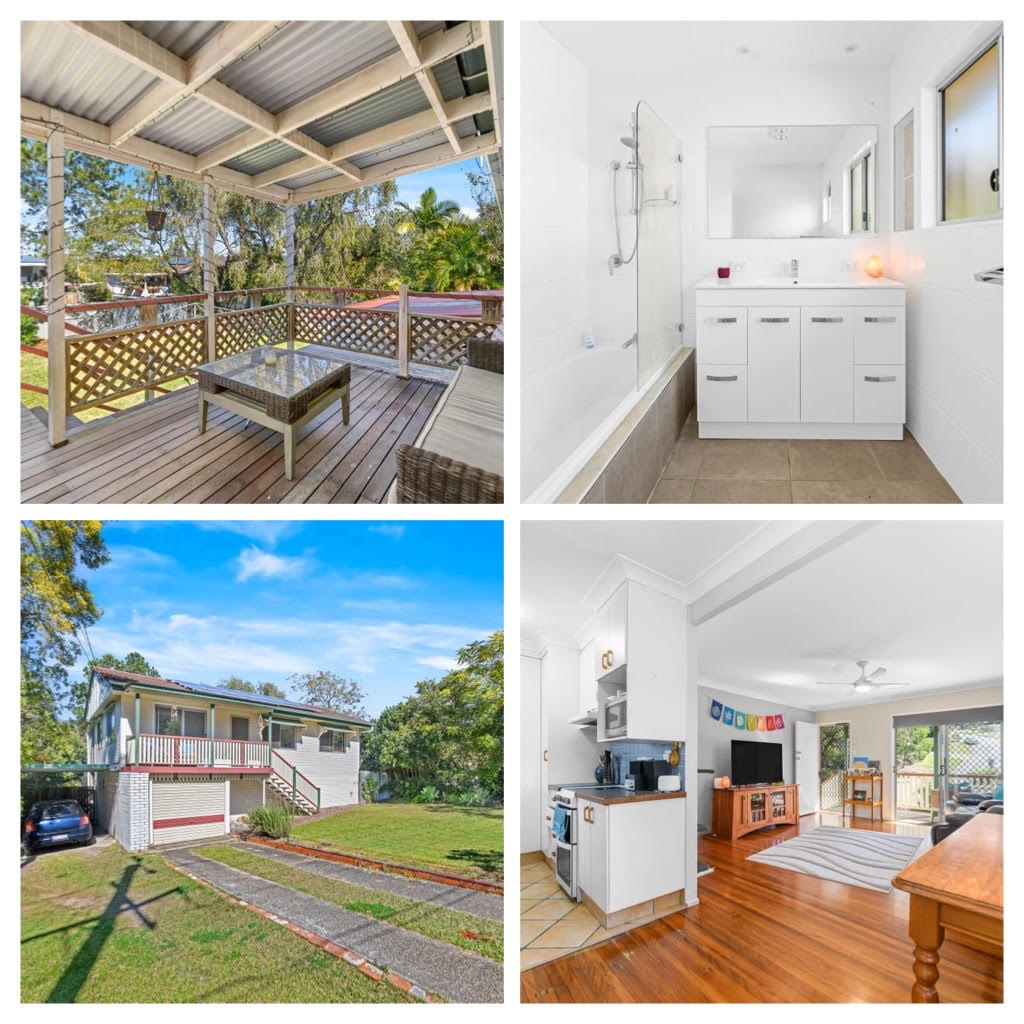 The median unit (townhouse) price in Ferny Hills is: $470,000.
This amount would typically buy a 2-bedroom, 1-bathroom, 1-garage unit in an early 90's style complex. For example: 69/5 Quinnia Court, Ferny Hills – Sold for $484,500 in August 2021 (click to view listing and see images below).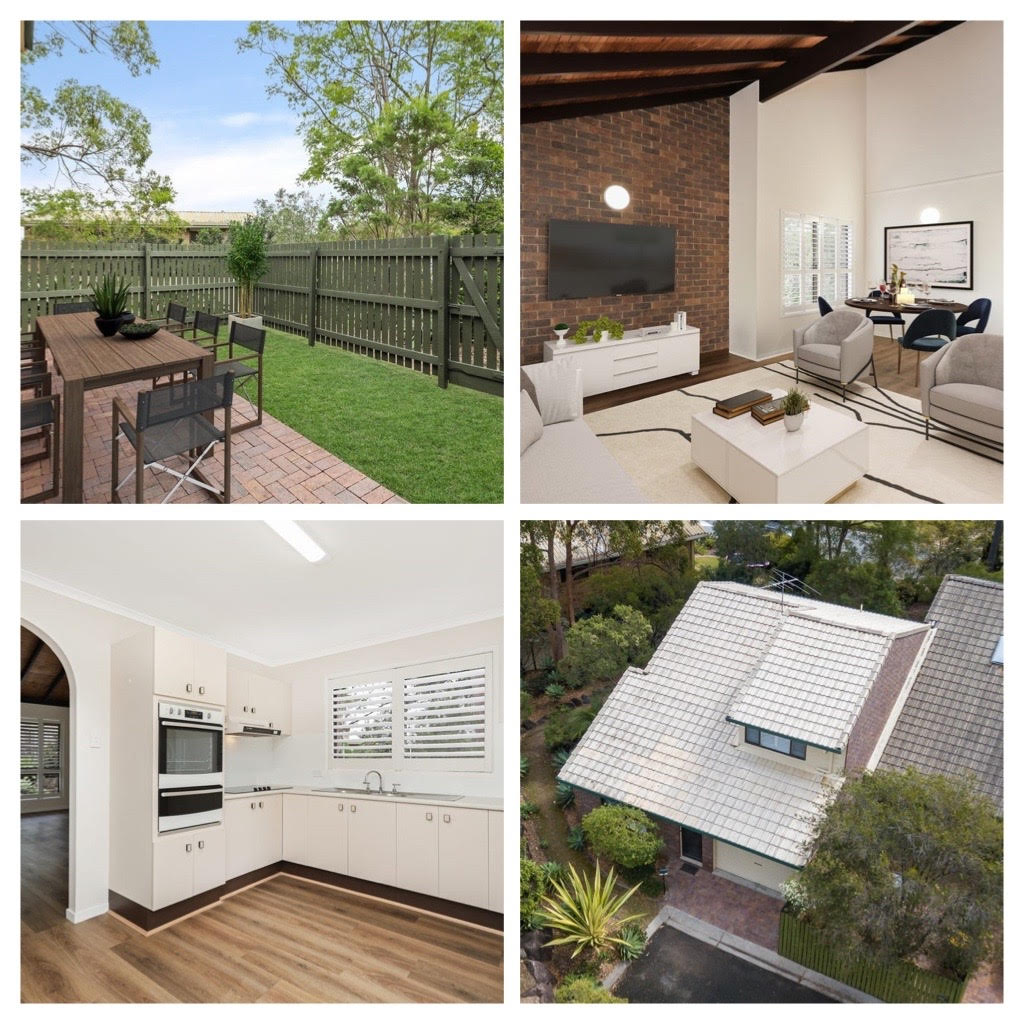 How has the Ferny Hills property market been performing?
In the last 5 years the median house price has increased by 35.9%. Over the last 10 years, house prices have increased by 4.9% per annum.
Supply and demand characteristics for Ferny Hills
Average Days on Market: Houses 18 days.
On average houses are selling 3% below their list price.
The average rental yield for houses is 3.8%, compared to 3.3% for units.
There is a shortage of houses currently listed for sale (0.85%).
The rental vacancy rate for houses is 0.4%.
**Statistics are accurate for December 2021
Thinking about buying a property in Ferny Hills? Our Ferny Hills Buyers' Agent is more than happy to have a chat. Please contact us.
For information about other Brisbane suburbs click here.