West End Buyers Agent's Guide
Are you looking to purchase a home or investment property in West End? As West End Buyers' Agents we'd be happy to help and have compiled the following suburb profile for your information. Best wishes with your West End property purchase!
Description
West End is a highly developed inner-city suburb located 2.0km south of the Brisbane CBD. The suburb is best known for its trendy eating spots and colourful characters. West End is bordered by the suburbs  South Brisbane & Highgate Hill.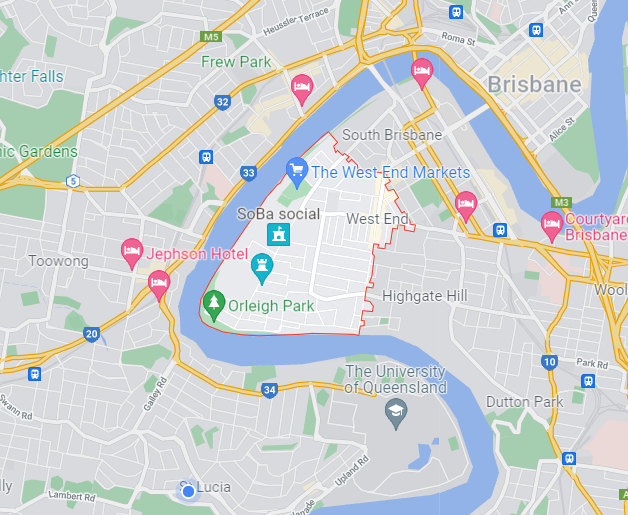 Demographics
The population of West End in 2016 was around 9,482 and continues to grow. 38.7% of households in West End are owner occupied. The predominant age group in West End is 20-29 years. Households in West End are primarily childless couples and are likely to be repaying $1800 – $2399 per month on mortgage repayments.
Shops, restaurants and entertainment
West End's main shopping and café precinct is located on Boundary Street and Montague Road, both are littered with dozens of restaurants, convenience stores, cafes, bars and supermarkets.
Transport
The closest railway stations are located in South Brisbane and South Bank. With several bus services running through the suburb itself, a bus stop is rarely more than a 5 minute walk away.
Schools
The area is home to West End Primary, and the highly prestigious  Brisbane State High School.
Parks and Green spaces
The entire Western and Southern borders of the suburb have fantastic walking and bike trails running along the Brisbane River with dog parks, barbeque facilities, rowing clubs and play grounds, public boat ramps and pontoons. Parks include Orleigh Park and Cranbrook Place. These spots are incredibly popular with the locals and the council has spent a lot of money developing these areas. Davies Park is another great spot with excellent public facilities and and sporting clubs, including a sports oval, skate park, league club, food markets and community gardens.
Major employers
The Queensland Children's Hospital and Mater Private Hospital are major employers in the local area.
Most and least desirable areas
The southern boundary of West End is highly sort after for is character homes. Medium and highrise developments dominate most of the suburb with riverside areas being most desirable.
Traffic noise can be an issue for properties close to major thoroughfares including Boundary Street, Vulture Street, Hardgrave Road & Montague Road. Buyers should check the Brisbane City Council Flood Maps as a large portion of the suburbs is susceptible to river flooding.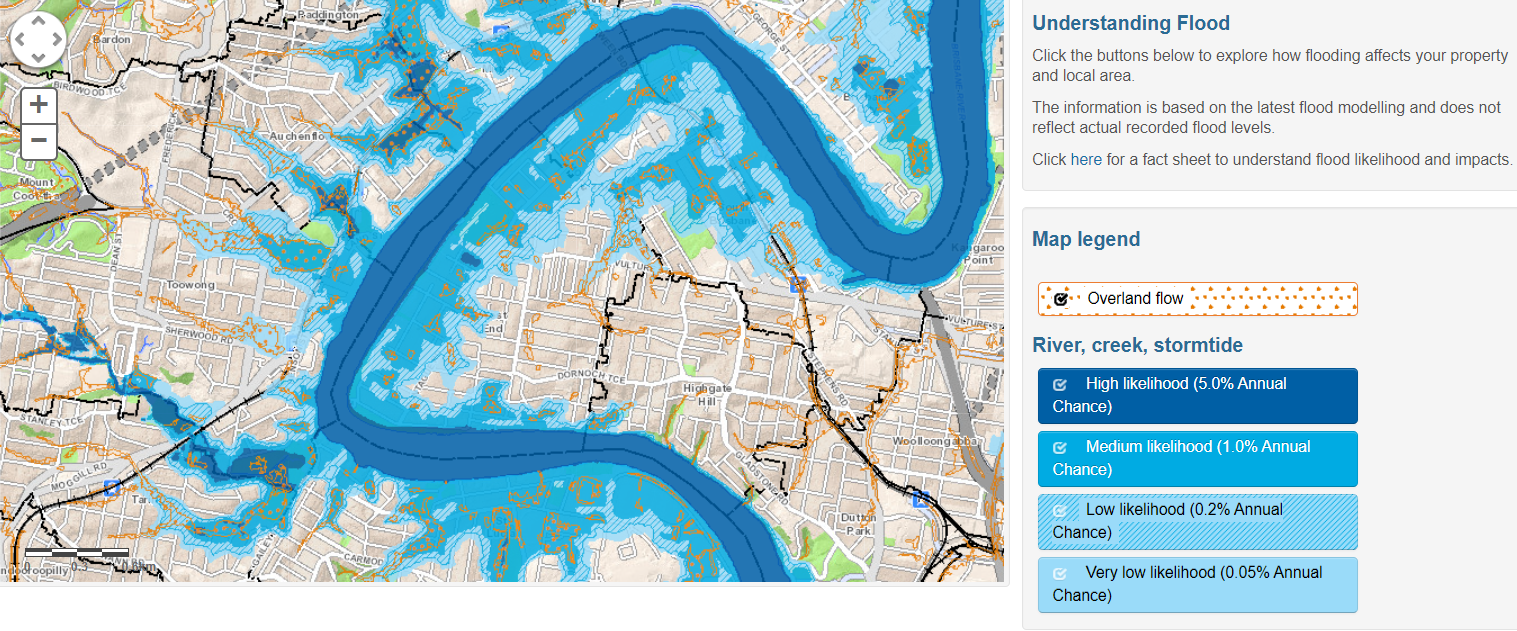 Housing type and typical block size
Free standing houses account for only 18.30% of properties in West End.
The suburb is particularly well known for its character cottages style houses. These timber character homes were built in the early 1900's and are typically on smaller blocks from 300-400sqm.
What can my money buy in West End?
The median house price in West End is $1,320,500 which is well above Brisbane's median.
The median house price in West End would typically buy a 3 bedroom, 1 bathroom house on a 405m2 block. For example: 98 Ryan Street, West End – sold for $1,382,000 in November, 2021 (click to view listing and see images below).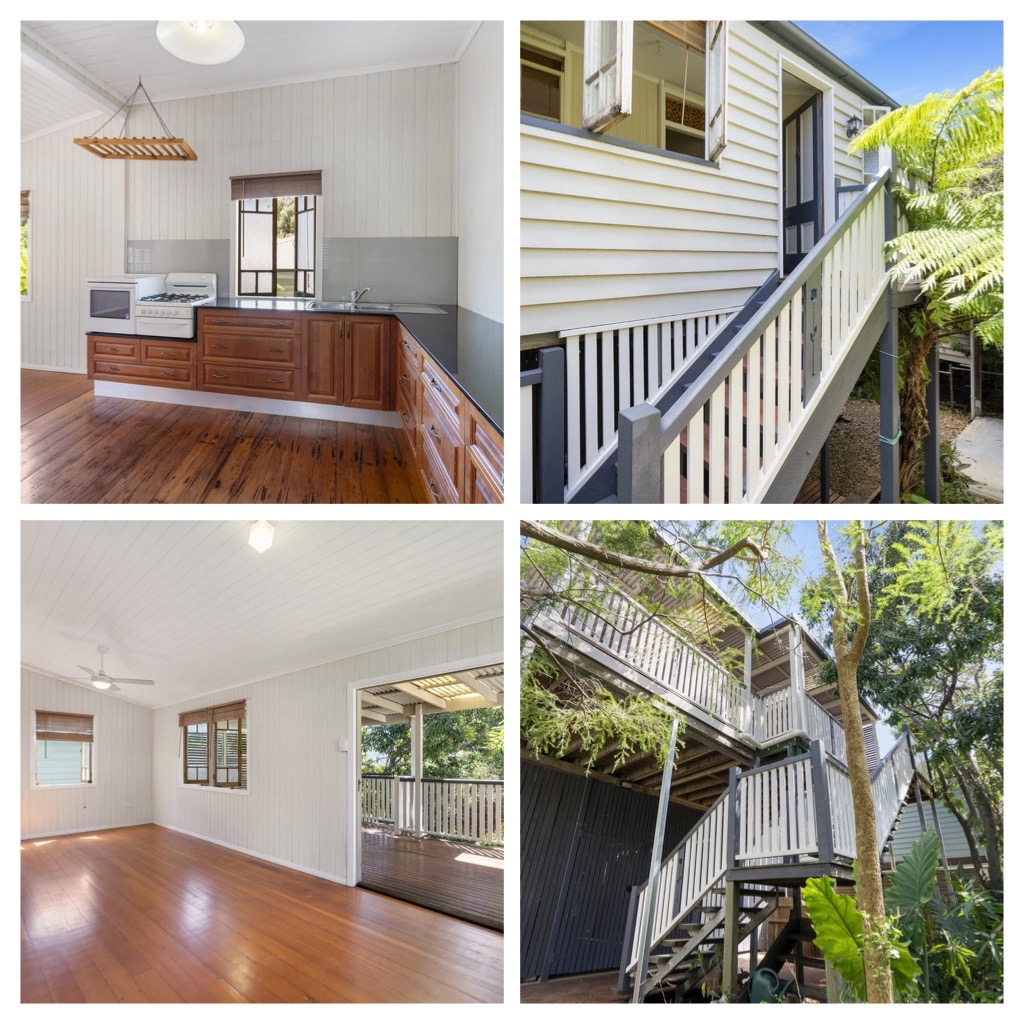 The median unit price in West End is: $554,250.
This amount would typically buy a 2 bedroom, 2 bathroom, 1 garage unit in an relatively modern style complex with body corporate facilities. For example: 214/8 Musgrave Street, West End – sold for $555,000 in December, 2021 (click to view listing and see images below).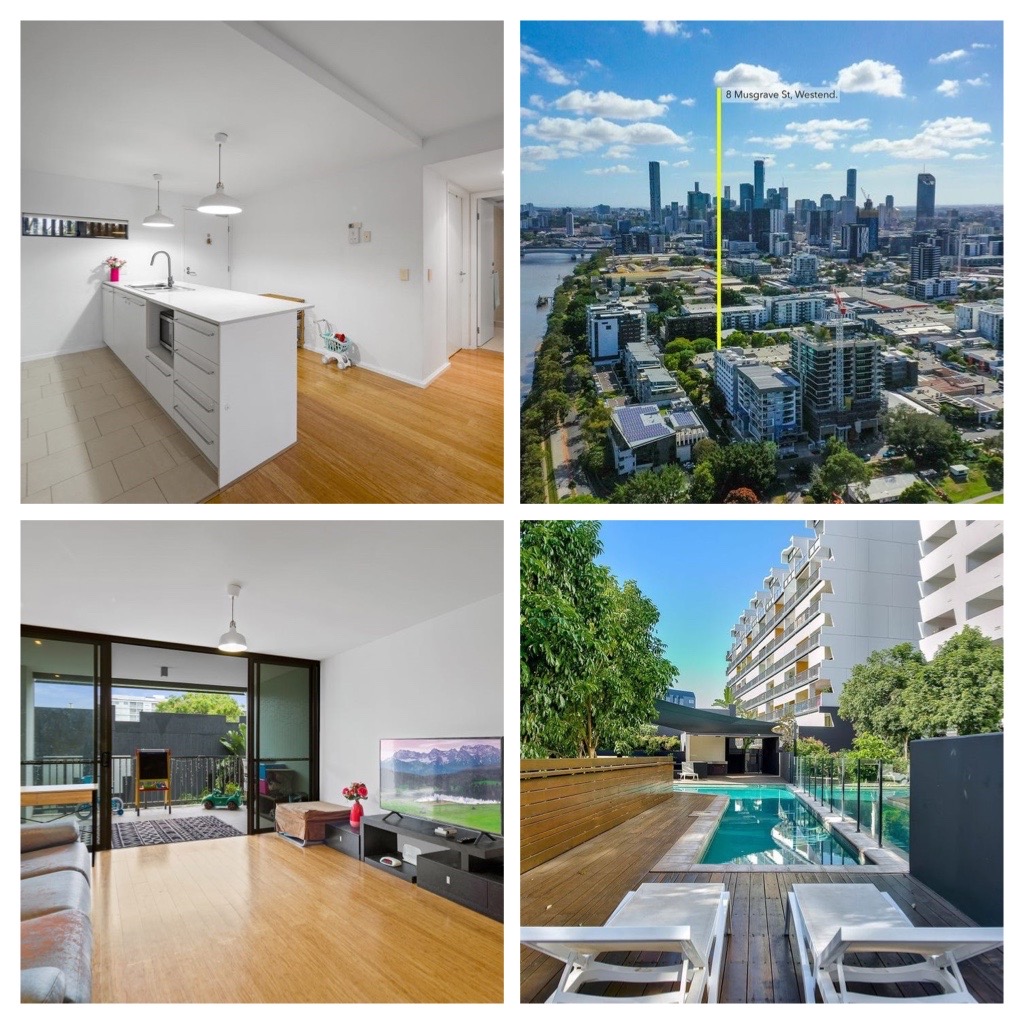 How has the West End property market been performing?
In the last 5 years the median house price has increased by 22.2%. Over the last 10 years, house prices have increased by 6.2% per annum.
Units in West End have seen little price growth. In the last 5 years the median price of units has decreased by 0.8%. On average, over the last 10 years unit prices have decreased by 1.4% per annum. This is mostly due to a huge increase in development and oversupply in recent years.
Supply and demand characteristics for West End
Average Days on Market: Houses 39 days.  Units:  80 days.
On average houses are selling 3% above their list price. Units typically sell 5% above their list price.
The average rental yield for houses is 2.35%, compared to 4.15% for units.
There is a shortage of houses currently listed for sale (0.92%), (There is a balanced number of units currently listed for sale (2.08%).
The rental vacancy rate for houses is 2.1%, compared to units 1.6%.
**Statistics are accurate for December 2021
Thinking about buying a property in West End? Our West End Buyers' Agent is more than happy to have a chat. Please contact us.
For information about other Brisbane suburbs click here. https://www.yourpropertyhound.com.au/property-articles/suburb-profiles/