Norman Park Buyer's Agent Guide
Are you looking to purchase a home or investment property in Norman Park? As a Norman Park Buyers' Agent we'd be happy to help and have compiled the following suburb profile for your information. Best wishes with your Norman Park property purchase!
Description
Located only 4.5km from the Brisbane CBD, Norman Park is a popular inner-city suburb well know for its reputable schools, green spaces and excellent transport links to the city.
Norman Park is bordered by the suburbs of East Brisbane, Coorparoo, Seven Hills, Camp Hill, Hawthorne and Morningside.
Demographics
The population of Norman Park in 2016 was around 6269 and continues to grow. 62% of households in Norman Parkare owner occupied and consist predominantly of professionals aged 30-39 years.
Shops, restaurants and entertainment
Norman Park's main shopping and café precinct is located on and around Bennetts Road.  A Foodworks and other local cafes can be found here as well as Australia Post.  There are a couple of local favourites dotted through some of the surrounding streets including Dovetail on Overend, Jacu and the Norman Park Bowls Club.
Transport
The suburb offers excellent transport links with a local train station (Norman Park Station), on Waite Street, plus a ferry service accessible from Wynnum Road.  There are also several convenient bus services connecting Norman Park with the Brisbane CBD.
Schools
The area is home to a number of great private and public schools including Churchie (Anglican Church Grammar School),  Lourdes Hill in neighbouring Hawthorne and Norman Park State School (Primary).
Parks and Green spaces
Norman park is dotted with local parks and green spaces as well as some larger recreational reserves including:
Parklands and sporting fields along both banks of Norman Creek.
Easts rugby fields at C.P. Bottomley Park.
Norman Park Ferry Terminal and Canning Bridge reserves on the south bank of the Brisbane River.
Balmoral Park in Morningside.
Seven Hills Bushland Reserve is also located within walking distance of the eastern side of Norman Park.
Bicycle paths are used by many local residents to commute to the city. Packs of cyclists are commonplace along the recently upgraded Wynnum Road cycle routes on both weekday and weekend mornings.
Major employers
Most residents commute to the Brisbane CBD for work.
Most and least desirable areas
An area known as Poets Corner (all the streets are named after famous Poets) is a highly desirable pocket of Norman Park.  Here you can find many renovated character homes on larger blocks.
The suburb's most expensive real estate sits directly on the river on Wynnum road and consists of a mix of modern mansions and traditional renovated Qlder/character homes.
Traffic noise can be an issue for properties close to major thoroughfares including Bennetts Road, Boundary Road and Wynnum Road. Buyers should check the Brisbane City Council Flood Maps, as some areas especially near the lower lying areas close to Norman Creek are susceptible to flooding.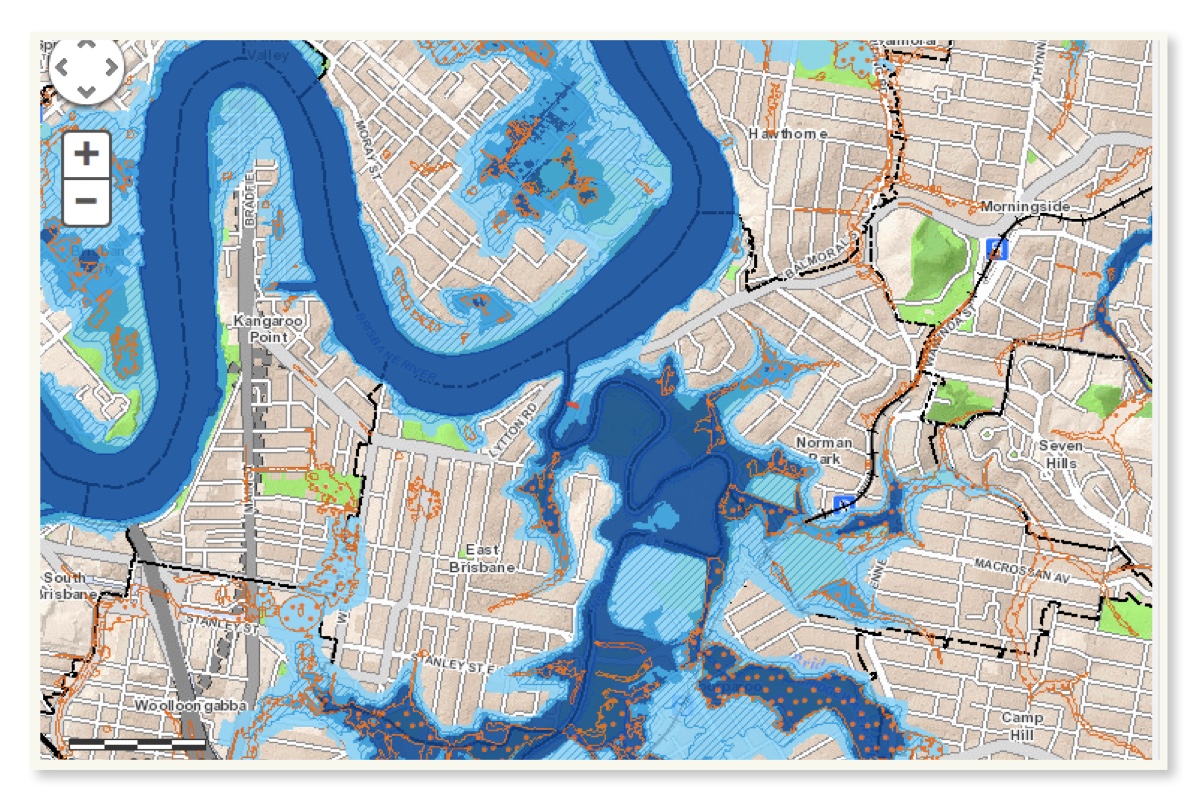 Housing type and typical block size
The vast majority of properties in Norman Park are free standing houses.
The suburb is a mix of Queenslanders, cute character worker cottages and modern homes. Queenslander style houses are distinct timber character homes built in the late 1800's through to early 1900's and are characterised by deep wrap-around verandahs, VJ walls and soaring ceilings.  A typical block size for this type of home is 607m2.
Post-war houses also occur in the area. Many of the post war homes have been removed to allow for subdivisions, and the construction of contemporary homes on smaller sized blocks (405m2).
What can my money buy in Norman Park?
The median house price in Norman Park is $865,000 which is well above Brisbane's median.
The median house price in Norman Park would typically buy a 3 bedroom, 1-2 bathroom house on a 405m2 block. For example: 109 Norman Crescent, Norman Park – sold $930,000 in July 2020 (click to view listing and see images below).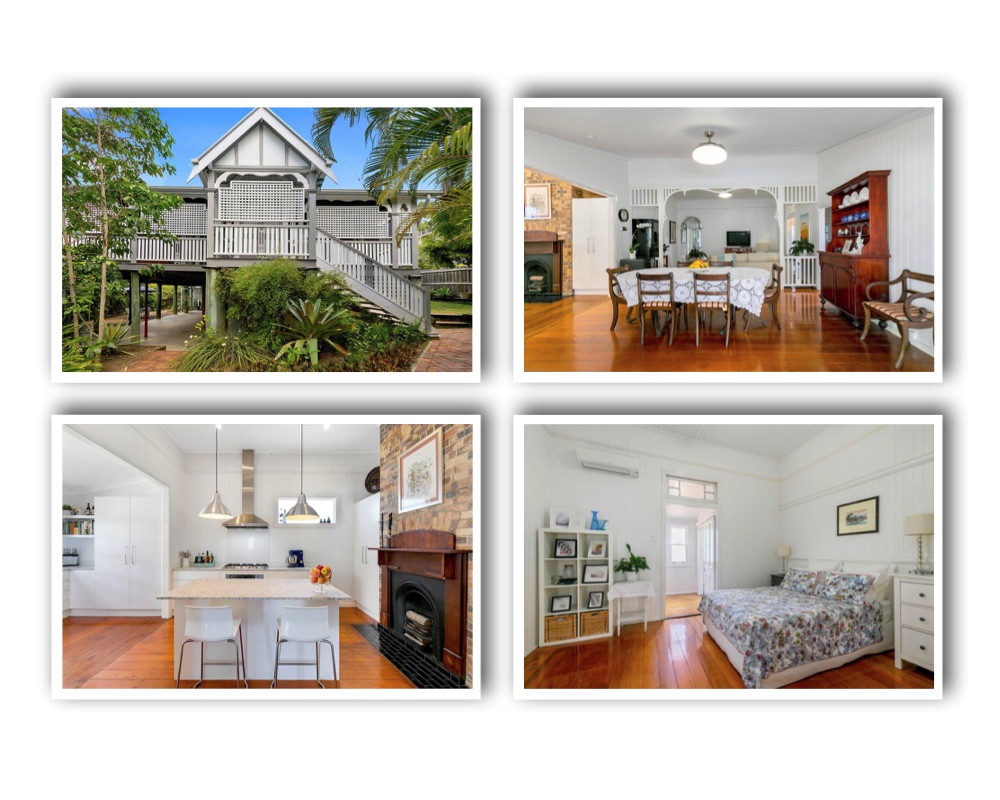 The median unit price in Norman Park is: $525,000.
This amount would typically buy a 2 bedroom, 2 bathroom, 1 garage unit in a boutique style complex but in a very good condition. For example: 8/13 Vectis Street, Norman Park – $430,000 in Nov 2020 (click to view listing and see images below)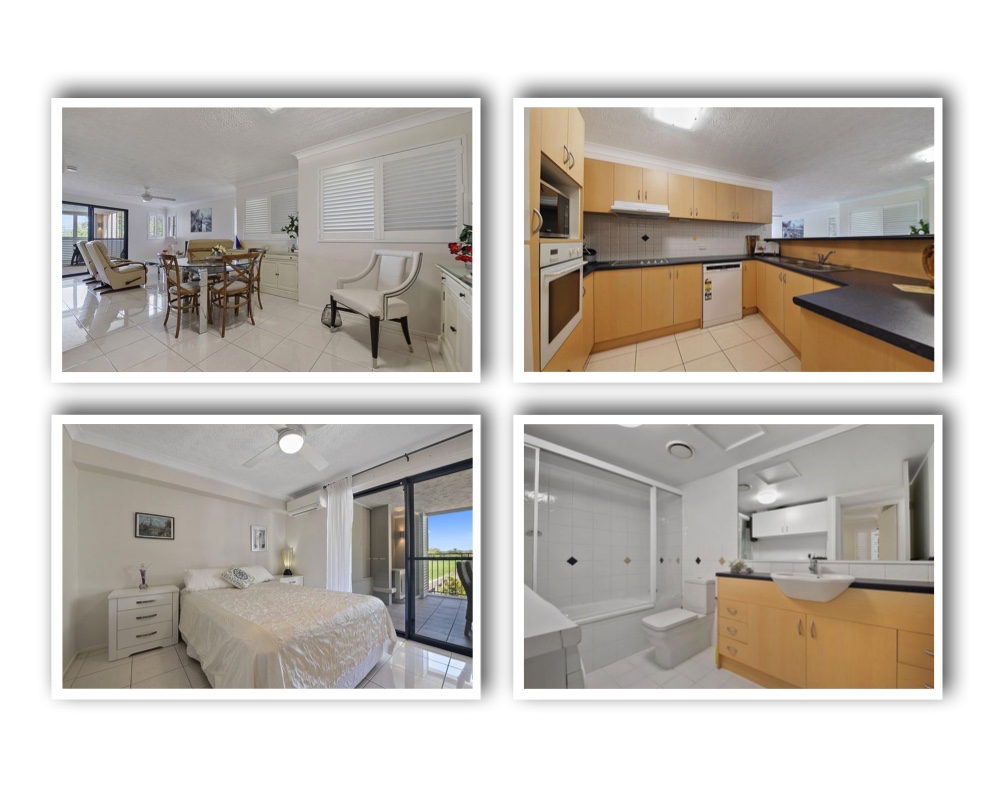 How has the Norman Park property market been performing?
In the last 5 years the median house price has increased by 12.7%. Over the last 10 years, house prices have increased by 2.3% per annum.
Units in Norman Park have seen more modest price growth. In the last 5 years the median price of units has increased by 7.4%. On average, over the last 10 years unit prices have increased by 1.2% per annum.
Supply and demand characteristics for Norman Park
Average Days on Market: Houses 24 days.  Units: 39 days.
Norman Park's auction clearance rates sit at around 40% for houses.
The average rental yield for houses is 3.49%, compared to 4.06% for units.
There is a balanced supply of both houses (3.13%) and apartments (2%) currently listed for sale.
The rental vacancy rate for houses is 1.09%, compared to units 1.27%.
**Statistics are accurate for December 2020
Thinking about buying a property in Norman Park? Our Norman Park Buyers' Agent is more than happy to have a chat. Please contact us.
For information about other Brisbane suburbs click here.