How does a Buyers Agent Invest in Brisbane?
Interested in buying an investment property in Brisbane? Ever wondered how a Buyers Agent Invests their own money?  Matt Reeves is a Brisbane Buyers Agent and founder of Your Property Hound. The following case study details Matt's most recent investment property purchase to answer the question: How does a buyers agent invest?
Matt's strategy for buying an investment property in Brisbane:
Buy well. Recognise opportunities and purchase below market value.
Purchase in an area with good capital growth potential.
Add equity through renovation/extension.
Make the investment self-sustaining
Adopt a long term strategy
The Property
Purchased for $460K in 2016
2 Bed 2 Bath 2 Car
Double storey brick home
built in 1992
Located in McDowall
(13km north of Brisbane GPO)
The Strategy Applied
Buy well, Recognise opportunities and purchase below market value.
Buying below market value is a difficult task in a competitive Brisbane market. When buying an investment property in Brisbane it is important to recognise opportunities that others may miss.
This property had been overlooked by buyers for several reasons:
The property was badly marketed. Photos were of poor quality and inspection times were not advertised. The property was for sale by auction – which can be off-putting for many buyers in Brisbane (especially first home buyers in this price-range)
Having only 2 bedrooms made it unsuitable for the family demographic of the area
Being located on a suburban road with some road noise was off-putting for many buyers.
It was listed for sale by auction putting off many buyers in the price range
By the time I began negotiating on the property it had been on the market for several months. It had passed-in at auction; and a subsequent contract had fallen through on finance. I was in strong negotiating position and able to secure the property for $460,000 an estimated $35,000 below the market value (and well below the $630,000 median house price of the area.)
Purchase in an area with good capital growth potential.
The major drivers for capital growth in McDowall include:
It's proximity to the city (13km), and major employment centres (North West Private Hospital; Prince Charles Hospital and Westfield Chermside).
The property is within walking distance to local shops
And has good transport links to Westfield Chermside and the city.
McDowall has a family demographic, and homes in the area are pre-dominantly (>80%) owner occupied.
The suburb has been overlooked by many investors in favour of adjacent suburbs such as Everton Park, and Chermside West. McDowall will likely benefit from the so called 'ripple effect'
Add equity through renovation/extension.
A low cost, quality renovation is a great way to add equity and increase rental yield. The benefit of this property was that the kitchen and both bathrooms were already in good condition.
Garage Conversion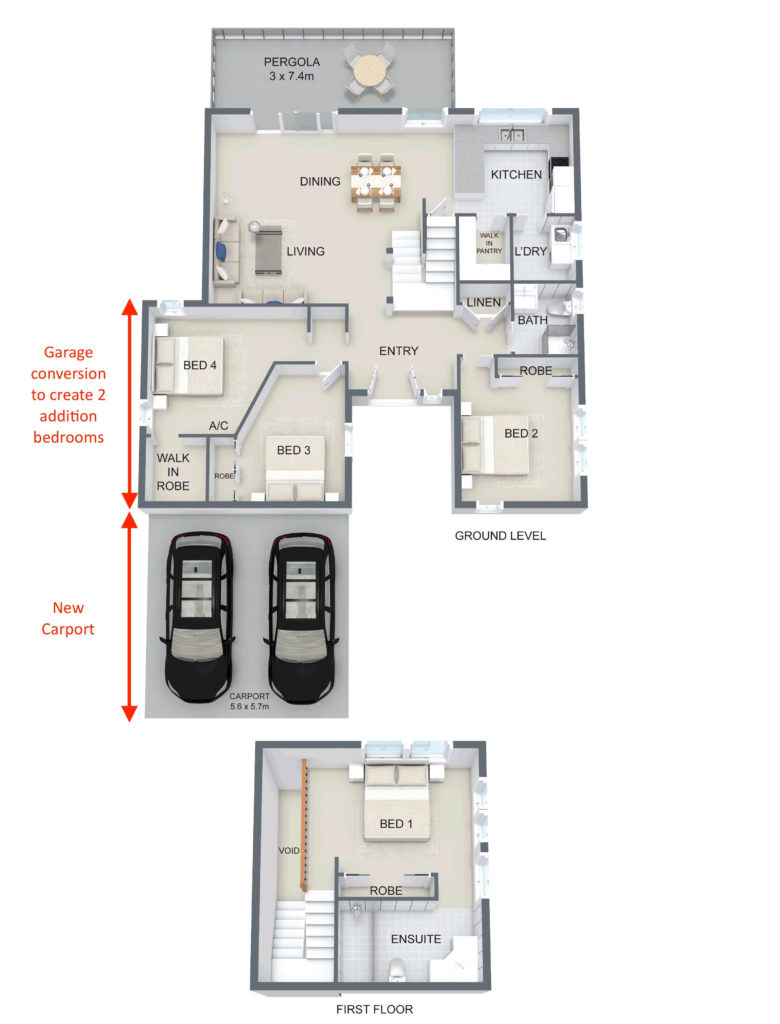 We decided to convert the double garage into 2 additional bedrooms thus creating a 4-bedroom house. With a clever design we managed to create 2 generous sized, light-filled bedrooms. Ceiling fans, fly screens and air-conditioning units were also added.
Carport
To make up for the lost garage space, and to improve privacy, security and noise from the road, the property was fully fenced, and a carport with panel lift door was intstalled.
Make the investment self-sustaining
It was important to ensure that the rental income was sufficient to cover both the loan payments as well as the holding costs. Several strategies were employed:
Converting the home from 2 bedrooms to 4 bedrooms increased the potential rental return by around $150/wk.
Adding air conditioners and a dishwasher increased potential rents by around $20/wk.
Professional Photos were obtained, and a property manager was appointed to ensure the period of rental vacancy was kept to a minimum.
A depreciation report was obtained in order to claim the tax deductions for the cost of the original build and the improvements.
To minimise ongoing maintenance costs, gardens were converted to lawn and many of the original appliances (including stove and oven) were replaced.
Adopt a long term strategy
While it would have been tempting to sell the property immediately following the renovation, a long term hold strategy was employed for a couple of reasons:
To avoid the high costs associated with selling a property including agent fees, legal fees, and capital gains tax. These costs would have significantly eroded any equity gain.
The property is self-sustaining, and in a location poised for capital growth.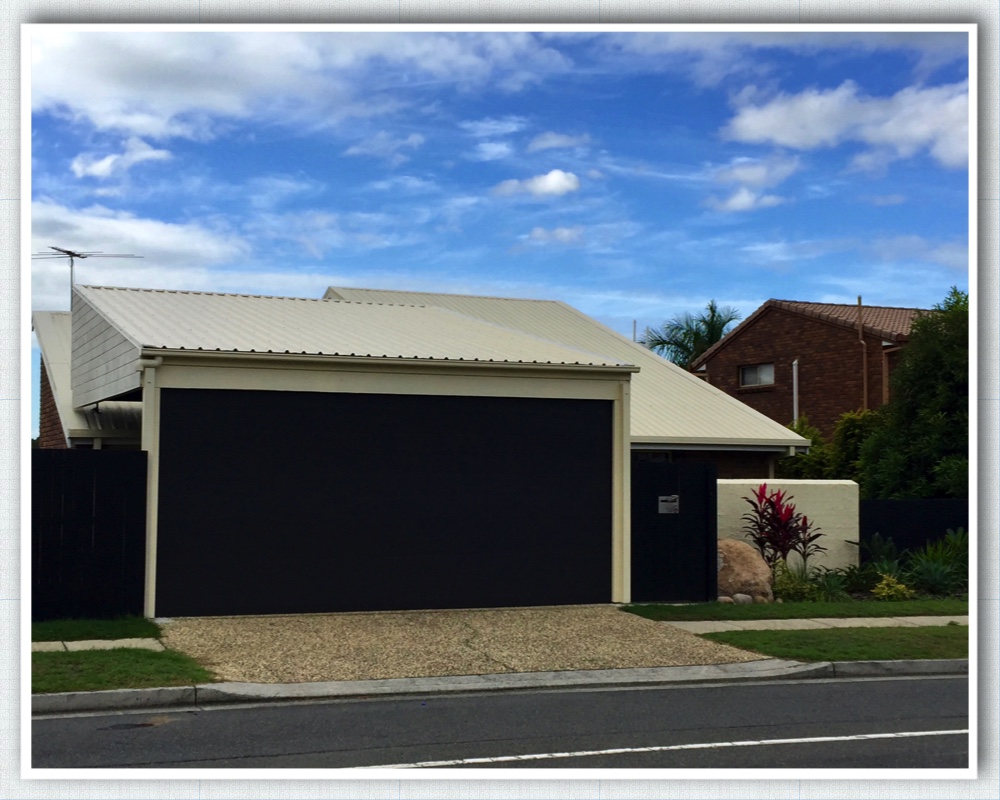 The result
Purchase Price:                                         $460,000
Purchase Costs:                                         $16,525
Renovations:
Garage conversion
Construction of new carport
New kitchen appliances
Air-conditioning
ceiling fans
insect screens
Fencing
Landscaping                                           

$48,475
Total Borrowings                                     $525,000
Current Valuation                                    $575,000
Net Equity Gain                                           $50,000
Current Rent                                                $525/wk
Interested in buying an investment property in Brisbane? Consider using the services of a local buyers agent. Contact us for an obligation-free consultation. Happy house hunting!