Rentvesting – The Strategy Explained
As house prices in Sydney and Melbourne become increasingly expensive, more people are opting to rent where they are living and purchase investment properties in more affordable areas. This strategy is called Rentvesting.
What is rentvesting?
Rentvesting (renting and investing) is a strategy that allows people to generate wealth through investment, while they rent a home in their preferred area.  Rentvesing combines the benefits and flexibility of renting a home, with the need to build a secure financial future.
Advantages of renting a home rather than buying one
It saves money
In some areas of the country, it is cheaper to rent a property than it is to pay the interest on a home loan. This is particularly the case in Sydney and Melbourne where it is possible to rent properties average rental yield for houses is around 2.7-2.9%. This compares to average mortage interest rates which are currently around 4.5%.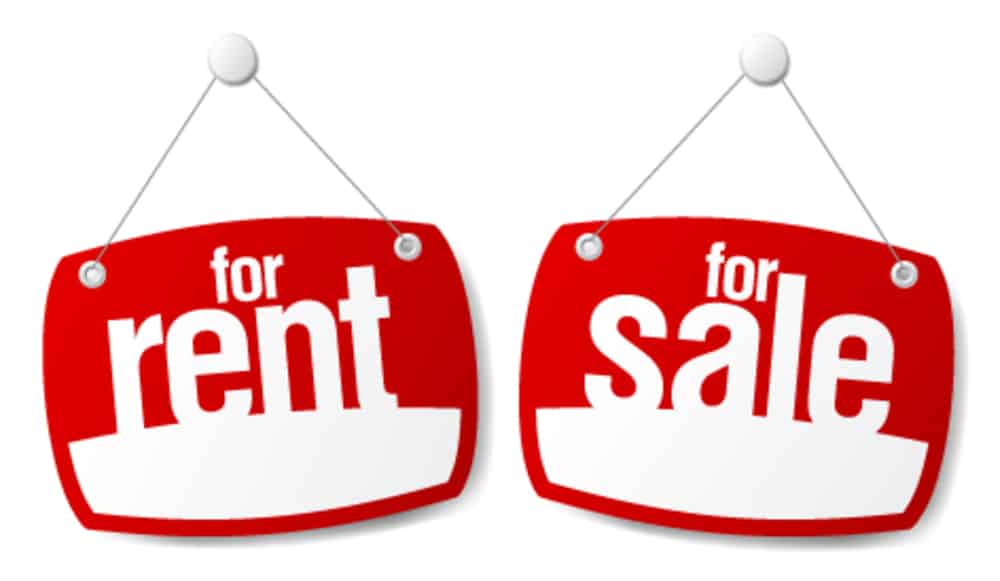 For example:
To rent a $1million house in Sydney would cost around $580/wk.
To own a $1 million house in Sydney (assuming an interest only loan @ 4.5% with 80% LVR) would cost around $700/wk. Home owners can also expect significant additional expenses for council rates, insurance, and ongoing maintenance adding a further $100/wk in costs.
In this example renting a house would save around $220/wk (equivalent to more than $11,000/year).
A better lifestyle:
Renting often allows people to live in areas that they cannot afford to buy into. In the example above a buyer would need around $245,000 in savings in order to purchase a $1million home (in order to provide a 20% deposit and and purchase costs.
Renting therefore allows people to live closer to their places of work, and leisure , enhance their lifestyle and saving time and money on commuting.
A better family life
Affordability might allow a buyer to purchase a studio apartment in their preferred area. Renting may allow them to afford a larger home, more suitable to the needs of their family.
Renting may also allow people to live in a desirable school catchment helping then to save money on private school fees.
It gives greater flexibility.
Renting a home gives tenants enormous flexibility to move as life changes. For example:
As job opportunities change people may have the chance to move interstate or overseas
As relationships change (from singles to couples and families), so to do their housing requirements
Renters also have the ability to upgrade or downgrade their home easily as their financial position dictates.
Who is a typical Rentvestor?
A typical Rentvestor, is a generation Y first home buyer living in a major capital city. Rentvestors are generally not prepared to sacrifice lifestyle in order to purchase their first home. They are used to living within close proximity to work, shops, cafes, restaurants and entertainment, and are not willing to compromise. The majority of rentvestors still aspire to purchase their own home in the future, but only when they can finally afford a property in their desired location.
When does the Rentvest Strategy work best?
Life-stage: Rentvesting is particularly good for people in their early professional lives, where the flexibility that renting allows is a major drawcard.
Capital Cities: Rentvesting is well suited for people who need to live close to the city where entry prices are high and rental returns are lower. (This is particularly the case in inner-city Sydney and Melbourne.)
Short to medium term strategy: Rentvesting should be a short to medium term strategy. Over time, rents will continue to increase compared to mortgage payments that generally remain the same. Therefore at some point it will become more expensive to rent than to buy, negating any benefits of Rentvesting.
What can go wrong with the Rentvesting strategy
It may be tempting for some people to spend their additional disposable income on lifestyle (smashed avocado), rather than investment. Rentvestors need to be disciplined with their spending and commit to their long term investment goals.
As property prices continue to increase, Rentvestors may never end up being able to afford to purchase home in their preferred area.   If home-ownership is important, Rentvestors need to ensure that their investment strategy achieves this.
Being long-term tenants is not for everyone. The downside of renting includes the uncertainty of finding suitable rental properties; the inconvenience of moving houses more frequently; as well as having to put up with periodic inspections and restrictions regarding pets and hanging pictures on the walls!
Buying the wrong investment property. The ultimate success of the Rentvesting strategy relies on purchasing investment properties that are both affordable (low holding costs), and also achieve solid capital growth. It is therefore important that investors obtain independent advice from a local buyers agent. This is especially important given that Rentvestors are often buying properties in areas that they not familiar with.
Rentvesting is not a strategy that suits everyone. When used correctly, it can however be an effective strategy to help build wealth without compromising on lifestyle. Your Property Hound is a Brisbane based buyers agency that can assist in the selection and acquisition of investment properties In Brisbane. For more information visit: www.yourpropertyhound.com.au