Samford Valley Buyers Agent's Guide
Are you looking to purchase a home or an investment property in Samford Valley? As a local Buyers Agent we'd be happy to help and have compiled the following suburb profile for your information. Best wishes with your Samford Valley property purchase!
Description
Samford Valley is a tranquil and picturesque, semi-rural suburb located 23km North West of the Brisbane CBD. The suburb is best known for its beautiful acreage properties popular with families and horse enthusiasts. Samford Valley is bordered by the suburbs of Samford Village, Camp Mountain, Wights Mountain, Highvale, Cedar Creek, Yugar, Draper, Bunya, Ferny Hills and Ferny Grove.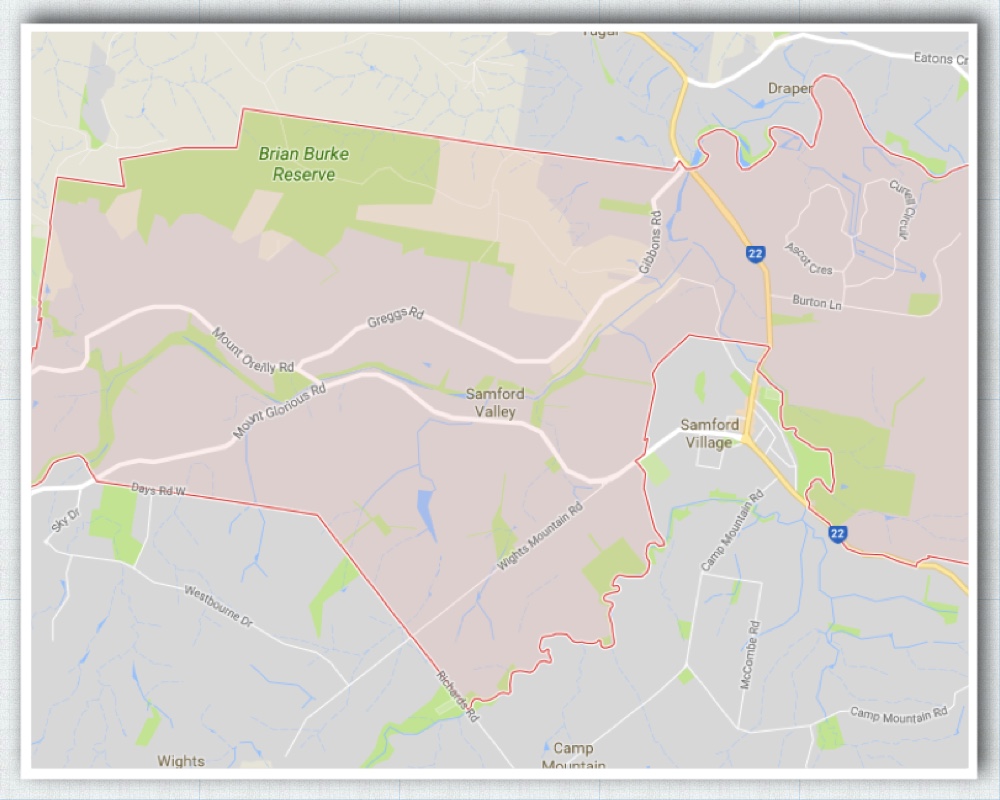 Demographics
The population of Samford Valley in 2011 was around 3,040 and continues to grow. 93% of households in Samford Valley are owner occupied and consistent predominantly of couples with children.
Shops, restaurants and entertainment
Samford Village (intersection of Mount Glorious Road and Main Street and further up along Main Street) is where shops and cafes popular with local residents and weekend visitors are located. The closest larger shopping centre is 15 minutes away in Ferny Grove.
Transport
The nearest train station is a 10-15min drive (Ferny Grove).
Schools
Samford State School located in Samford Village is the only public school in the area. Year 7 to 12 students commute to the Ferny Grove State High School.  The highly regarded Samford Valley Steiner School is a popular, independent private school.
Parks and Green spaces
There are several small parks around Samford Valley with playground equipment, basketball courts and picnic areas, but the whole suburb is a green oasis providing an escape from the hustle and bustle of the city, which is what attracts people to the area.
John Scott Park in Samford Village is a popular weekend picnic spot and a venue for free concerts and other community activities.
Major employers
Most residents commute to the Brisbane CBD for work.
Housing type and typical block size
The vast majority (91%) of properties in Samford Valley are free standing houses on small, acreage blocks.
There is a wide variety of house styles in Samford Valley, including traditional Queenslander homes, modest brick-and-tile house, to architect designed contemporary properties.
What can my money buy in Samford Valley?
The median house price in Samford Valley is $976,500, which is well above Brisbane's median.
The median house price in Samford Valley would typically buy a 5 bedroom, 4 bathroom house on a 7,500m2 block. For example: 26 Greenwood Crescent, Samford Valley – sold for $953,000 in May 2017 (click to view listing )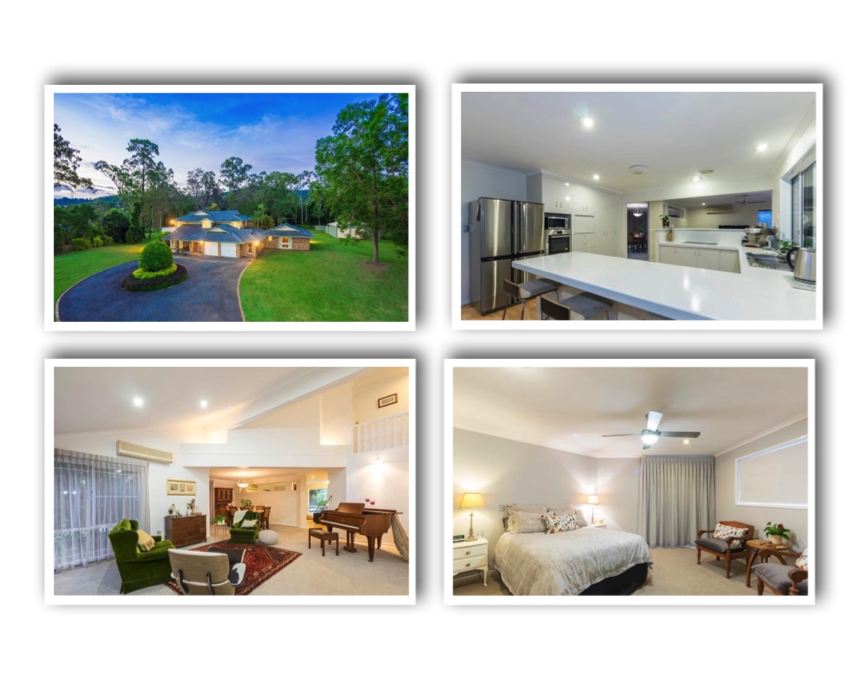 How has the Samford Valley property market been performing?
In the last 5 years the median house price has increased by 21.9%. Over the last 10 years, house prices have increased by 3.6% per annum.
Supply and demand characteristics for Samford Valley
Houses are typically selling within 123 days.
On average houses are selling 6% below their list price.
Samford Valley's auction clearance rates are 0% for houses.
The average rental yield for houses is 3.65%.
There is a shortage of houses currently listed for sale (2.14%).
The rental vacancy rate for houses is 4.40%.
**Statistics are accurate for October 2017
Check out Samford Valley's Community page for some additional information on the suburb.
Thinking about buying a property in Samford Valley? Our Samford Valley Buyer's Agent is more than happy to have a chat. Please contact us.
For information about other Brisbane suburbs click here