Kedron Buyers Agent's Guide
Are you looking to purchase a home or investment property in Kedron? As a Kedron Buyer's Agent we'd be happy to help and have compiled the following suburb profile for your information. Best wishes with your Kedron property purchase!
Description
Kedron is a leafy suburb located 7km North of the Brisbane CBD. The suburb is best known for, and takes its name from, Kedron Brook, a creek flowing through the northern suburbs of Brisbane popular with cyclists, walkers and runners. Kedron is bordered by the suburbs of Gordon Park, Stafford, Stafford Heights, Chermside West, Chermside, Wavell Heights, Wooloowin and Lutwyche.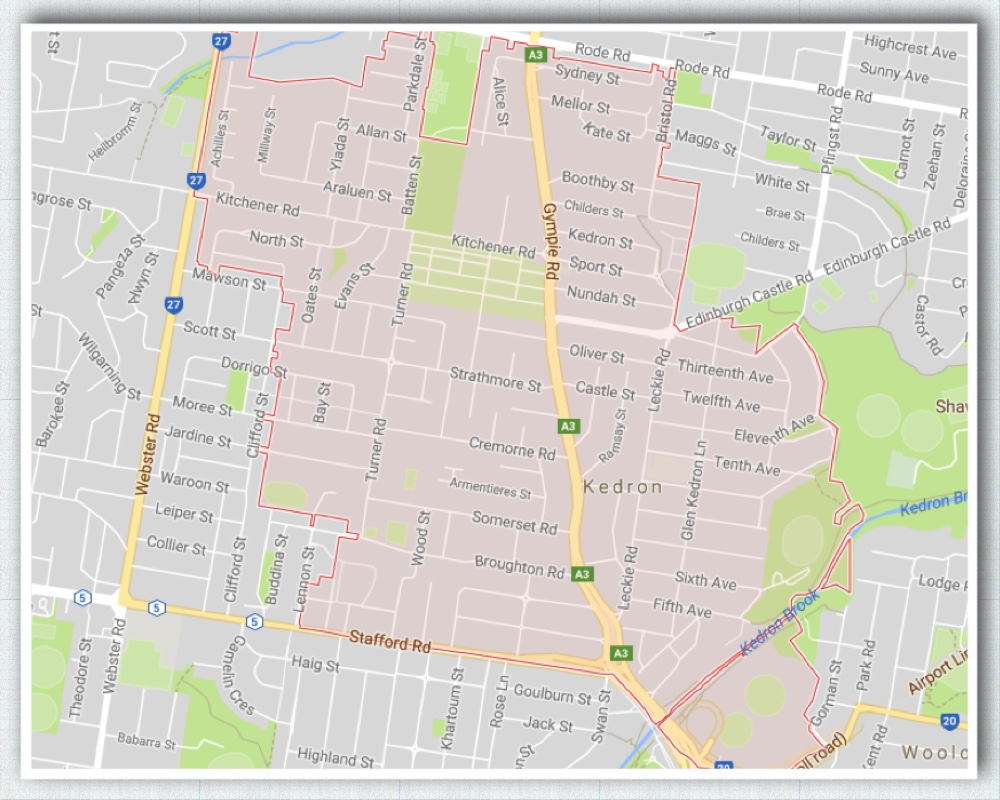 Demographics
The population of Kedron in 2011 was around 8,604 and continues to grow. 56.7% of households in Kedron are owner occupied and consistent predominantly of couples with children.
Shops, restaurants and entertainment
Many shops are located along Gympie Road, but Westfield Chermside, just north of the suburb, is the largest shopping centre in the area. A smaller shopping centre with a supermarket, butcher and a greengrocer as well as other small shops can be found at an intersection of Rode Road and Appleby Road in neighbouring Stafford Heights.
Transport
Several convenient bus services with bus stops along Gympie Road connect Kedron with the Brisbane CBD via the Northern Busway.
The Airport Link Tunnel provides fast and traffic-free access to the airport, CBD and Gold Coast.
Schools
The area is home to a number of desirable private and public schools including Padua College, Mount Alvernia College, St Anthony's Primary School, Kedron State School, Kedron State High School
Parks and Green spaces
The picturesque Kedron Brook provides many kilometres of cycling and walking path and is very popular with local residents. Kalinga Park is a popular spot for families with kids.
Shaw Park is home to a tennis centre and grounds for rugby, cricket and AFL.
Major employers
Most residents commute to the Brisbane CBD for work.
Prince Charles Hospital and the Holly Spirit Northside Private Hospital located in the neighbouring Chermside are major employers, as is the Westfield Chermside shopping centre.
Most and least desirable areas
An area known as Padua precinct (located in the Western part of the suburb, between Gympie, Stafford and Webster Roads is the most desirable part of Kedron due to its proximity to private schools.
Kedron Avenues (located east of Leckie Road) is another popular area known for its beautiful character homes.
Traffic noise can be an issue for properties close to major thoroughfares including Gympie Road, Stafford Road, Webster Road and Rode Road. Buyers should check the Brisbane City Council Flood Maps, as some areas (especially close to Kedron Brook) are susceptible to flooding.
Housing type and typical block size
The majority (59%) of properties in Kedron are free standing houses.
The suburb is particularly well known for its character Queenslander houses, which are most common in the Avenues. A typical block size for this type of home is between 500m2 and 600m2. Some large/double blocks (810m2_ also exist.
Post-war houses also occur in the area. Many of the post war homes have been removed to allow for subdivisions, and the construction of contemporary homes on smaller sized blocks (405m2).
 What can my money buy in Kedron?
The median house price in Kedron is $679,750, which is above Brisbane's median.
The median house price in Kedron would typically buy a 4 bedroom, 1 bathroom house on a 607m2 block. For example: 17 Figgis Street, Kedron – sold for $670,000 (Aug 2017).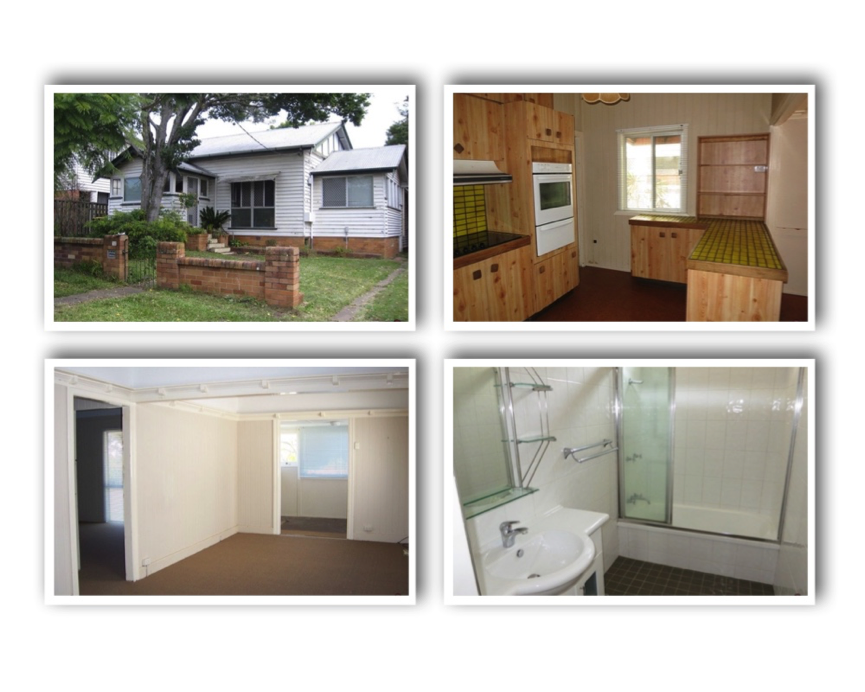 The median unit price in Kedron is: $448,500
This amount would typically buy a 3 bedroom, 2 bathroom, 1 garage townhouse in an older style complex. For example: 39/49 Colac Street, Kedron –sold for $453,000 (Aug 2017) click to view listing.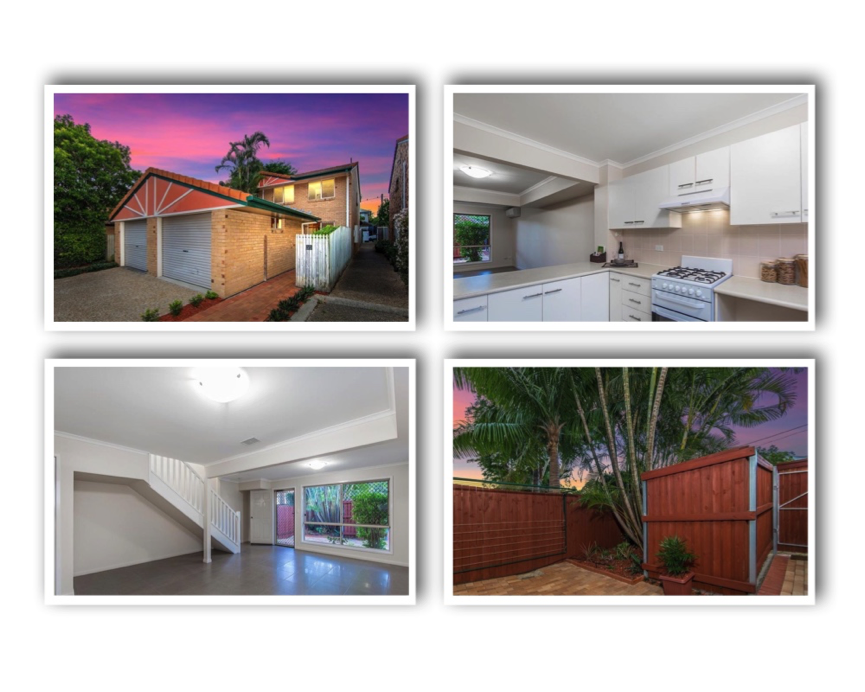 How has the Kedron property market been performing?
In the last 5 years the median house price has increased by 31.9%. Over the last 10 years, house prices have increased by 5.8% per annum.
Units in Kedron have seen more modest price growth. In the last 5 years the median price of units has increased by 14.9%. On average, over the last 10 years unit prices have increased by 4.7% per annum.
Supply and demand characteristics for Kedron
Houses are typically selling within 60 days (Units typically sell within 96 days).
On average houses and units are selling 7% below their list price.
The auction clearance rate for houses is 68% (compared to 100% for units).
The average rental yield for houses is 3.4% (compared to 4.3% for units).
There is a shortage of houses currently listed for sale (1.22%), (There is a large number of units currently listed for sale (5.16%).
The rental vacancy rate for both houses and units is 3.8%.
**Statistics are accurate for July 2017
Check out Kedron's Community Facebook page (click here) for some additional information and latest news on the suburb.
Thinking about buying a property in Kedron? Our Kedron Buyer's Agent is more than happy to have a chat. Please contact us.
For information about other Brisbane suburbs click here.