Chapel Hill Buyers Agent's Guide
Are you looking to purchase a home or investment property in Chapel Hill? As an Chapel Hill Buyers Agent we'd be happy to help! Check out our suburb profile below and good luck with your Chapel Hill property purchase.
Description
Chapel Hill is a leafy, family-friendly suburb of Brisbane. It is located 10km south west of the CBD in the foothills of Mt Cootha.  Chapel Hill is bordered by the suburbs of Indooroopilly to the east, and Kenmore, Kenmore Hills and Brookfield to the west.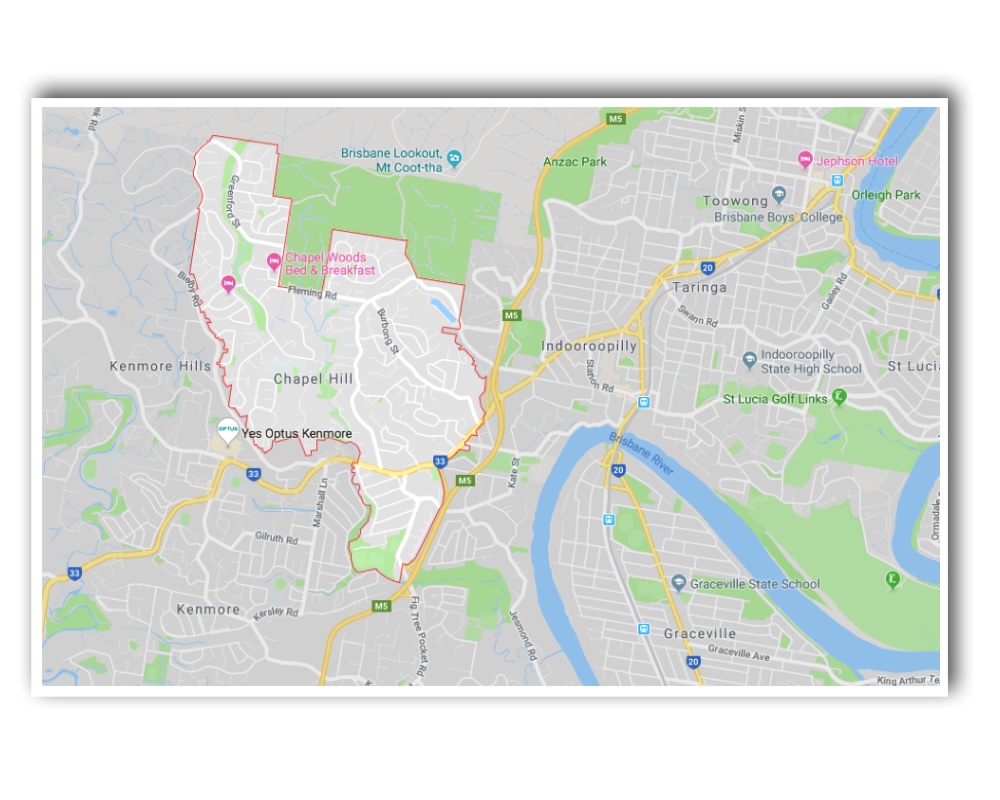 Chapel Hill is known for its undulating landscape, its elevated treed outlooks and larger block sizes.
Demographics
The population of Chapel Hill in 2016 was 10,106 and remains stable. The vast majority (82.8%) of households in Chapel Hill are owner occupied.  Chapel Hill has a predominantly family demographic with most adult residents aged between 40-49.
Shops, restaurants and entertainment
Chapel Hill's main shopping areas are on Moggill Road at Kenmore, and at nearby Indooroopilly.
Transport
It is a short drive to the nearest train station (Indooroopilly). There are several bus services to the city via Moggill Rd.  The Legacy Way Tunnel has significantly improved access to Brisbane airport and Gold Coast.
Schools
Public Schools in the area are considered excellent. Chapel Hill State School, Kenmore State School, Kenmore State High School and Indooroopilly State High School all have very good reputations.
Parks and Green spaces
Chapel Hill has great access to parks and walking trails around Mount Cootha. These trails are popular for mountain bike riding and hiking.
The centenary bikeway is also popular with locals to commute to the city.
Housing type and typical block size
The vast majority (93%) of properties in Chapel Hill are free standing houses on good-sized blocks.  (The median sized block is 736m2). Most were constructed between 1960 and 1980, and include some great examples of mid-century architecture.
There are a number of townhouse complexes throughout the suburb. To date there have been no major unit developments in Chapel Hill.
What can my money buy in Chapel Hill?
The median house price in Chapel Hill is $1,040,000 which is well above Brisbane's median.
The median house price in Chapel Hill would typically buy a 4-bedroom, 2-bathroom house on a 1,239m2 block. For example: 4 Vanimo Street Chapel Hill, QLD, 4069 – sold for $1,135,000 on 23 Nov 2021 (click to view listing and see images below).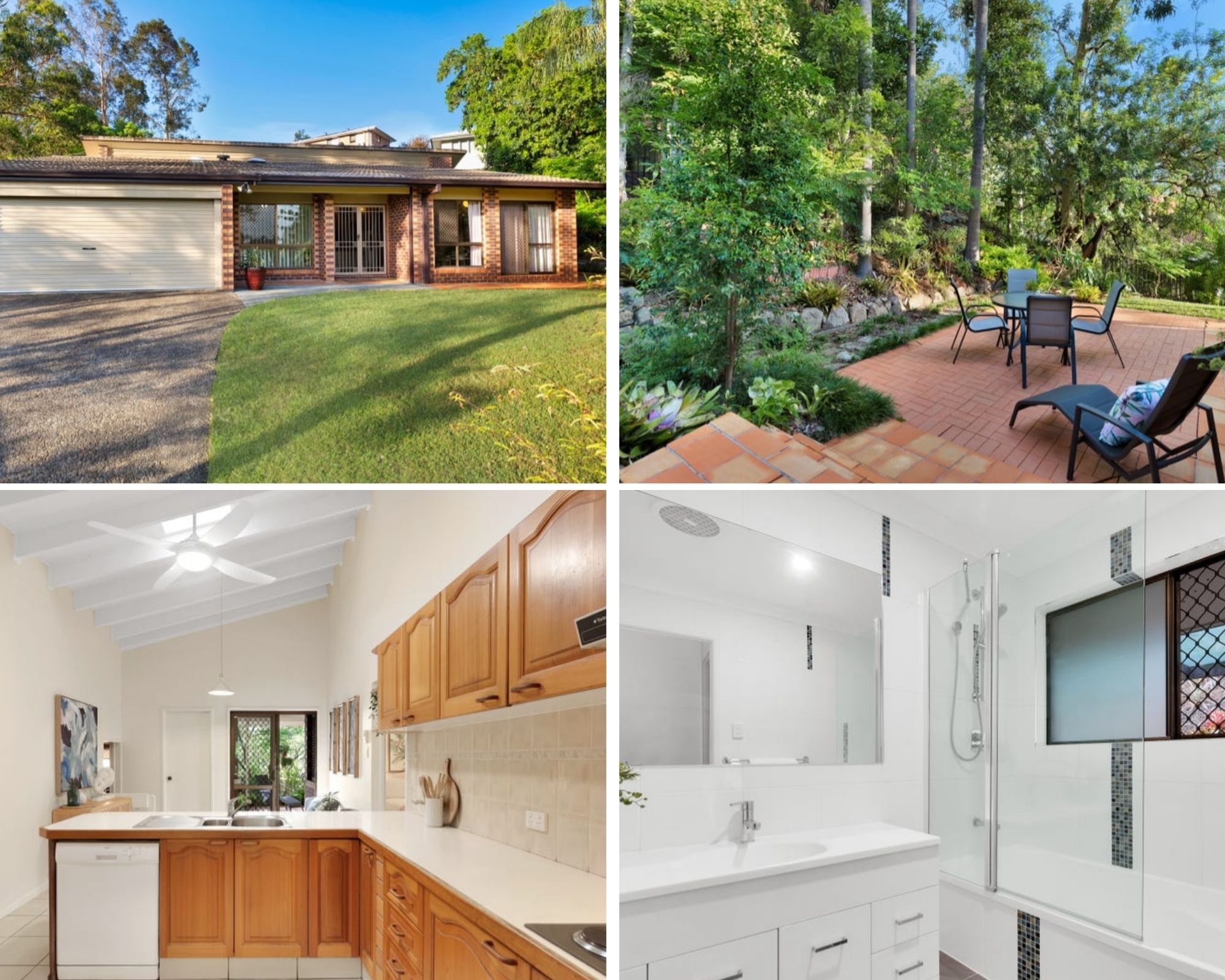 The median unit price in Chapel Hill is: $522,000.
This amount would typically buy a 3-bedroom, 2-bathroom, 1-garage townhouse in a very good condition. For example: 3/43 Moordale Street Chapel Hill, QLD, 4069 – sold for $515,000 on 5 Jul 2021 (click to view listing and see images below)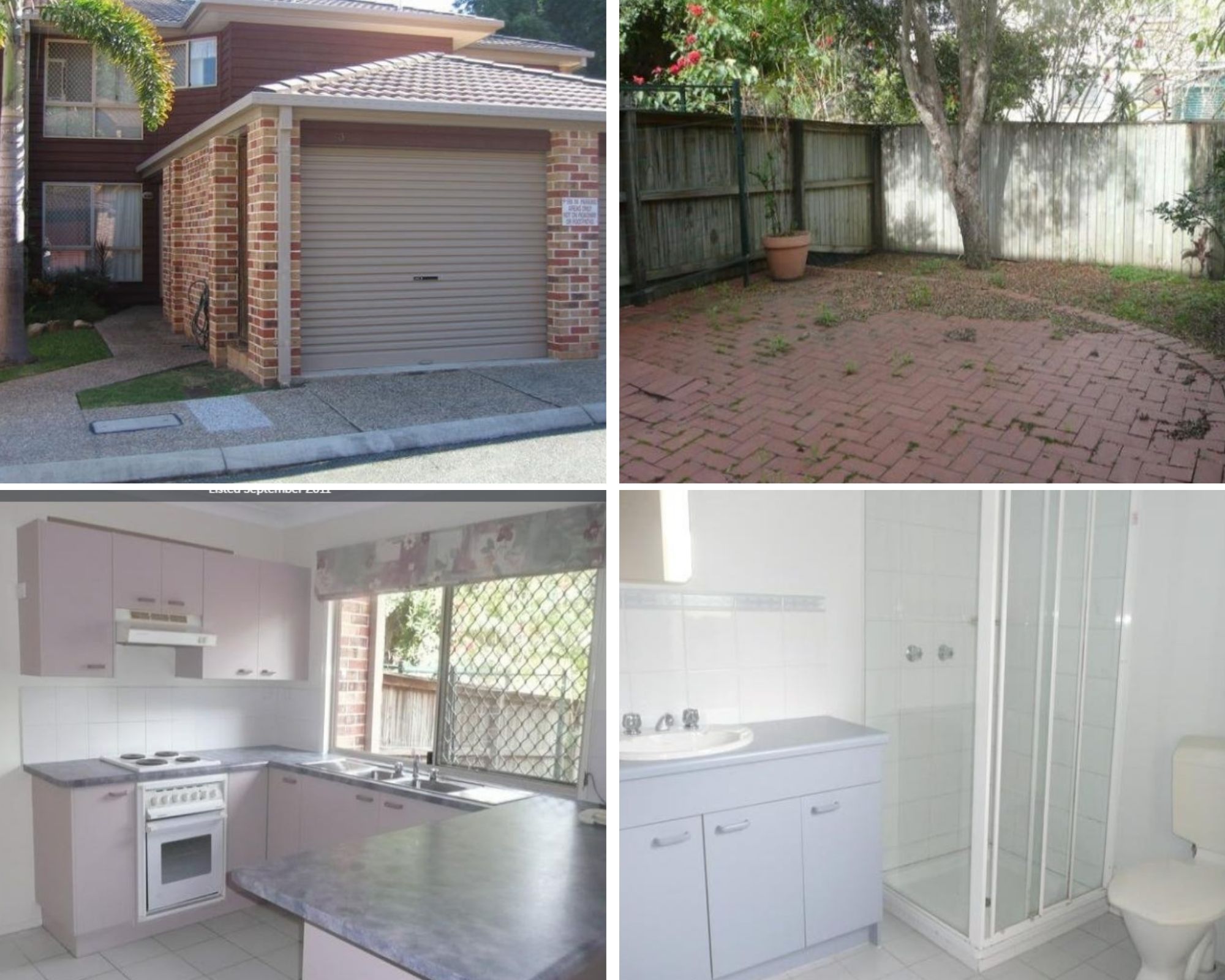 How has the Chapel Hill property market been performing?
In the last 5 years the median house price has increased by 36.8%. Over the last 10 years, house prices have increased by 4.9% per annum.
Units prices in Chapel Hill have not performed as well. On average, over the last 10 years unit prices have actually fallen by 1.1% per annum.
Supply and demand characteristics for Chapel Hill
Average Days on Market: Houses 26 days.  Units:  104 days.
On average houses are selling 4% above their list price.
Chapel Hill's auction clearance rate is 86% for houses.
The average rental yield for houses is 3.2%.
There is a shortage of houses currently listed for sale (0.87%).
The rental vacancy rate for houses is 0.9%, compared to units 5%.
**Statistics are accurate for December 2021
Thinking about buying a property in Chapel Hill? Our Chapel HillBuyer's Agent is more than happy to have a chat. Please contact us.
For information about other Brisbane suburbs click here