Buying 'Off-Market' Property in Brisbane
Are you interested in Buying 'Off-Market' Property in Brisbane but don't know where to begin? Buyers Agent and director, Matt Reeves from Your Property Hound reveals all of the secrets!
What is an 'Off-Market' Property?
Off-market listings (also known as 'silent', 'quiet' or 'secret' listings) are properties that are not advertised to the general public.  They do not appear on major realestate portals such as realestate.com.au or domain.com.au, and are therefore available to a select number of buyers only.
There are 4 main types of off-market properties:
1. Genuine off-market listings
These vendors are motivated to sell, and have genuine concerns about advertising their property to the general public.
Common reasons include:
Financial hardship, or relationship breakdown where sellers do not want their friends, family or neighbours to find out.
Sellers battling illness, disability or with young children may want an off-market sale to reduce the stress and inconvenience of inspections.
Difficult tenants who refuse to allow properties to be photographed, advertised or inspected may force some investors into an off-market sale.
High profile vendors and owners of prestige property may not want the general public inspecting their homes (or even knowing that their properties are for sale).
For these sellers, privacy and anonymity may be more important than achieving a premium sale price.
2. Pre-market listings
These are the most common type of off-market listing. Property owners are motivated to sell, and prepared to list their property on the open market, but will also consider offers prior.  They may be hoping to achieve a premium price and save money on marketing.  They may also want a quick sale (and not have to wait for photos, floor plans and marketing material to be produced).  Typically, pre-market listings are advertised to qualified buyers and buyers agents 1-2 weeks before the properties appear on-line.
3. Post-market listings
These are properties that have been withdrawn from the market for various reasons where the owners may still be interested in selling. Given Brisbane's competitive market, these properties are often over-priced or undesirable.
4. Opportunistic sellers
These vendors would consider selling if they are offered the right price and conditions. They lack motivation to sell, and are looking for a premium price.
Pros and Cons of purchasing property Off-Market in Brisbane?
Pros
Having access to off-market listings in Brisbane, gives investors and homebuyers a greater selection of properties to choose from, and more opportunities to secure them!  This is particularly helpful in a competitive market where stock levels are low, and properties are selling quickly.  Without access to off-market listings, buyers may become frustrated to discover suitable properties have sold without their knowledge, or are already under contract by the time they appear on-line.
For genuine off-market listings, there is the opportunity to secure properties with little or no competition.  This often means purchasing below market value.  Vendors may also be prepared to discount their properties if they do not have to pay marketing costs and agents fees.
Cons
Buyers will often need to pay a premium amount to secure a pre-market listing, or convince an opportunistic seller to part with their home.  (After all, if these owners really needed to sell, they would advertise them on the open market!).
Sourcing off-market listings can be frustrating and time-consuming. Often there are no photos or floor plans available to help short-list properties, so many hours are wasted inspecting unsuitable properties.  If a suitable property is found, vendors may lack motivation to sell, or have unrealistic price expectations.
How to find Off-Market Properties?
Build and maintain strong relationships with sales agents.
You will need to be on their speed dial when a suitable property comes up! Subscribe to their newsletters and follow them on social media. This is how many pre-market listings are advertised. Let agents know your specific requirements, that you are finance approved, and motivated to purchase.  (Property managers, mortgage brokers and bankers may also be aware of off-market opportunities and are also worth contacting).
Employ the services of an exclusive buyers agent
A good buyer's agent will have established, trusted relationships with local sales agents and other property professionals. They will actively seek off-market listings by reaching out with their client's requirements.  Given that buyers agents have multiple pre-qualified buyers.; they are often given first access to off-market listings.   Buyers agents are also reguallarly contacted by private sellers wanting to avoid having to employ a sales agent if they don't have to.  Contact us to find out more information on our services and fees.
How to successfully negotiate an Off-Market purchase?
Negotiating an off-market purchase can be challenging, especially when sellers are unrealistic about price and/or lack motivation to sell. Important questions include:
Why is the property being sold off-market? (Is it a genuine off-market sale?)
Do the sellers intend on listing the property on the open market? (Is it a 'pre-market' listing?)
Has the property been listed for sale previously? (Is it a 'post-market' sale?)
Try to meet the seller's requirements (privacy, anonymity, preferred settlement terms) as closely as possible in order to achieve best possible price.
Move quickly.  The best time to negotiate is when competition levels are low (and before the property hits the market).
Unsure? Then employ a professional buyers agent to negotiate on your behalf.
Conclusion
In a competitive market, off-market listings provide buyers with additional choices and opportunities.  Exercise caution: Just because the property is off-market doesn't mean that it is a better property.  Make sure it meets your criteria and perform your usual due-diligence.  Successful negotiation can be difficult and depends on the seller's level of motivation.  Consider employing a buyer's agent to leverage on their connections, and capitalise on their negotiating skills.
Home Buyer Testimonial – The Grange, Brisbane August 2018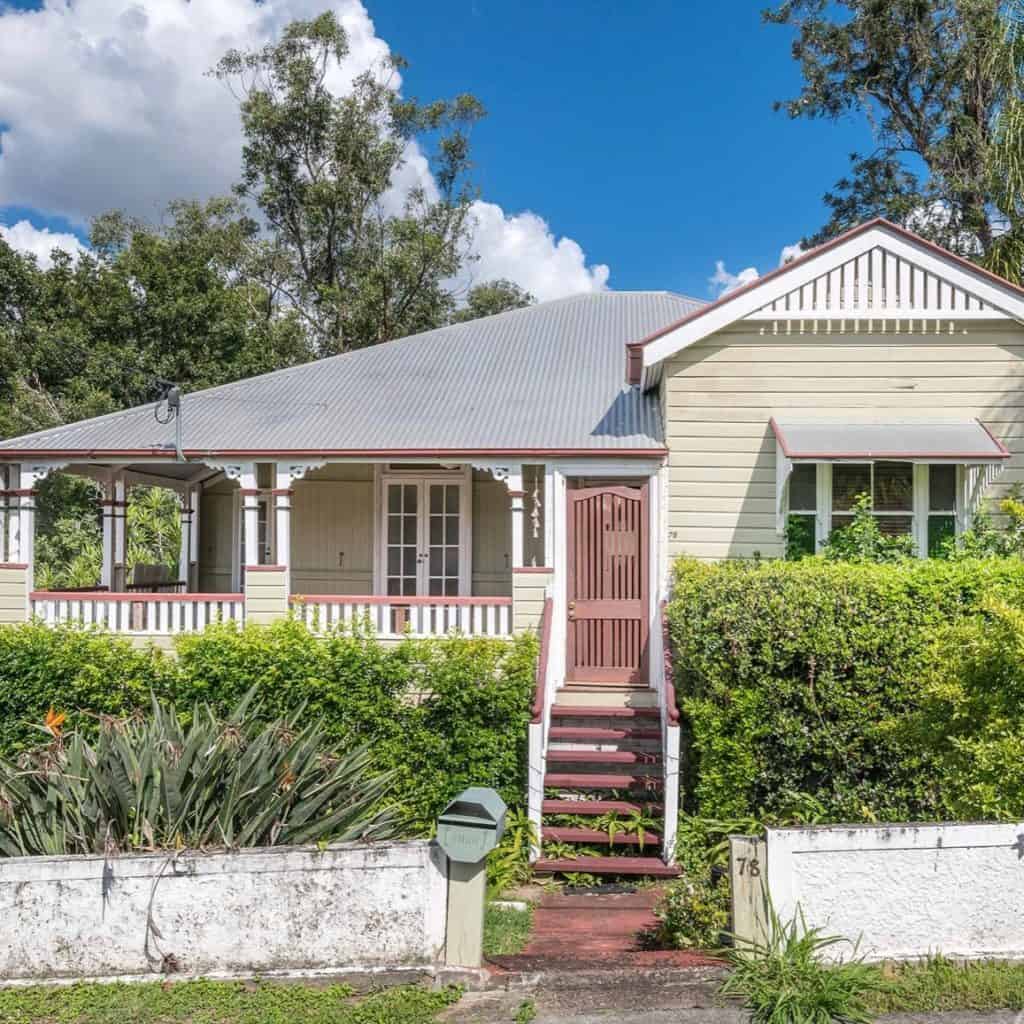 "Using his expert market knowledge and connections, Matt found us a wonderful OFF-MARKET property in our dream suburb in the heart of inner North Brisbane! We would never have found our house if it wasn't for Matt and couldn't have asked for a better outcome. Having recently moved from overseas and with young kids we struggled to get out there and do the leg work we wanted to do. Matt's inspection videos and info packs were a big help in making us feel like we were giving the process due diligence. We wanted someone to help us who knew local market inside out and Matt and Joanna were an amazing help to us throughout this process. Both were professional, diligent, courteous and consultative at all times. We would highly recommend YPH."  Paul and Veronica