Mount Gravatt Buyers Agent's Guide
Are you looking to purchase a home or investment property in Mount Gravatt? As Mount Gravatt Buyers' Agent we'd be happy to help and have compiled the following suburb profile for your information. Best wishes with your Mount Gravatt property purchase!
Description
Mount Gravatt is an middle-ring suburb located 10.4km southeast of the Brisbane CBD. The suburb is best known for its mountain with lookout, walking trails and water tower. Mount Gravatt is bordered by the suburbs of Holland Park West, Holland Park, Mt Gravatt East, Upper Mt Gravatt, Nathan & Tarragindi.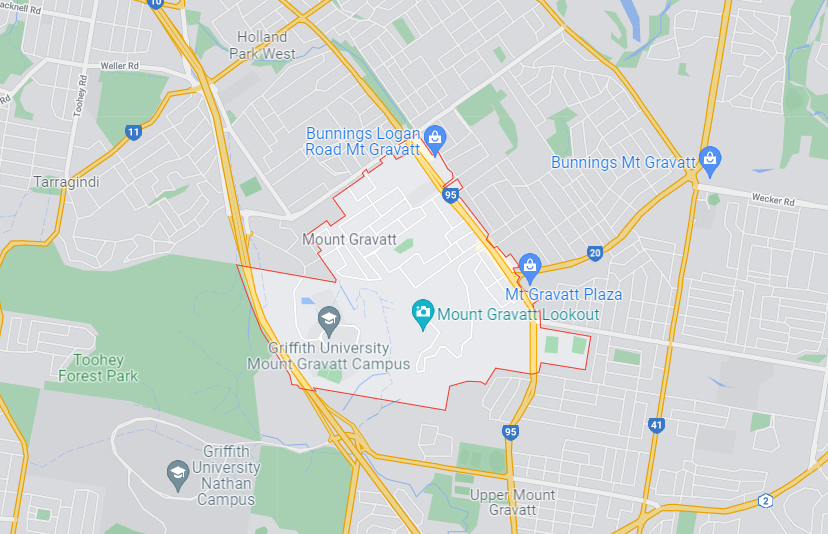 Demographics
The population of Mount Gravatt in 2016 was around 3,379 and continues to grow. 55.5% of households in Mount Gravatt are owner occupied and consistent predominantly of people aged between 30-39 years of age. Households in Mount Gravatt are primarily couples with children and are likely to be repaying $1800 – $2399 per month on mortgage repayments. In general, people in Mount Gravatt work in a professional occupation.
Shops, restaurants and entertainment
Logan Road is littered with cafes, restaurants, chemists, car dealerships, supermarket and much more.
Transport
Regular bus services run down Logan Road which is highly accessible for most of the suburb. Additional services operate along the SE Busway in the west and passing through the Griffith University Mt Gravatt  Campus.
Schools
The area is home to a number of great private and public schools including St Agnes School, St Bernard's School, Brisbane Adventist College, Brisbane Christian College and Mount Gravatt State Primary and High Schools .
Parks and Green spaces
Mt Gravatt is a fabulous reserve with a number of great walking trails.  There is a lookout and cafe at the top. The Showgrounds located on the eastern side of the suburb has a lot to offer with weekend markets farmers markets, mini golf, the men's shed, touch rugby league and much more.
Bicycle paths are used by many local residents to commute to the city running parallel the Pacific Highway
Major employers
Griffith University is a major source of employment in the local area.
Most and least desirable areas
Traffic noise can be an issue for properties close to major thoroughfares including Pacific Motorway & Logan Road.
Housing type and typical block size
The vast majority (57.78%) of properties in Mount Gravatt are free standing houses.
The suburb is particularly well known for its post war style homes built in the 1950's to 1980's.  A typical block size for this type of home is 600m2.
What can my money buy in Mount Gravatt?
The median house price in Mount Gravatt is $793,500 which is close to Brisbane's median.
The median house price in Mount Gravatt would typically buy a 4-bedroom, 1 bathroom house on a 607m2 block. For example: 8 Suncroft Street, Mount Gravatt – sold for $1,024,000 in November, 2021 (click to view listing and see images below).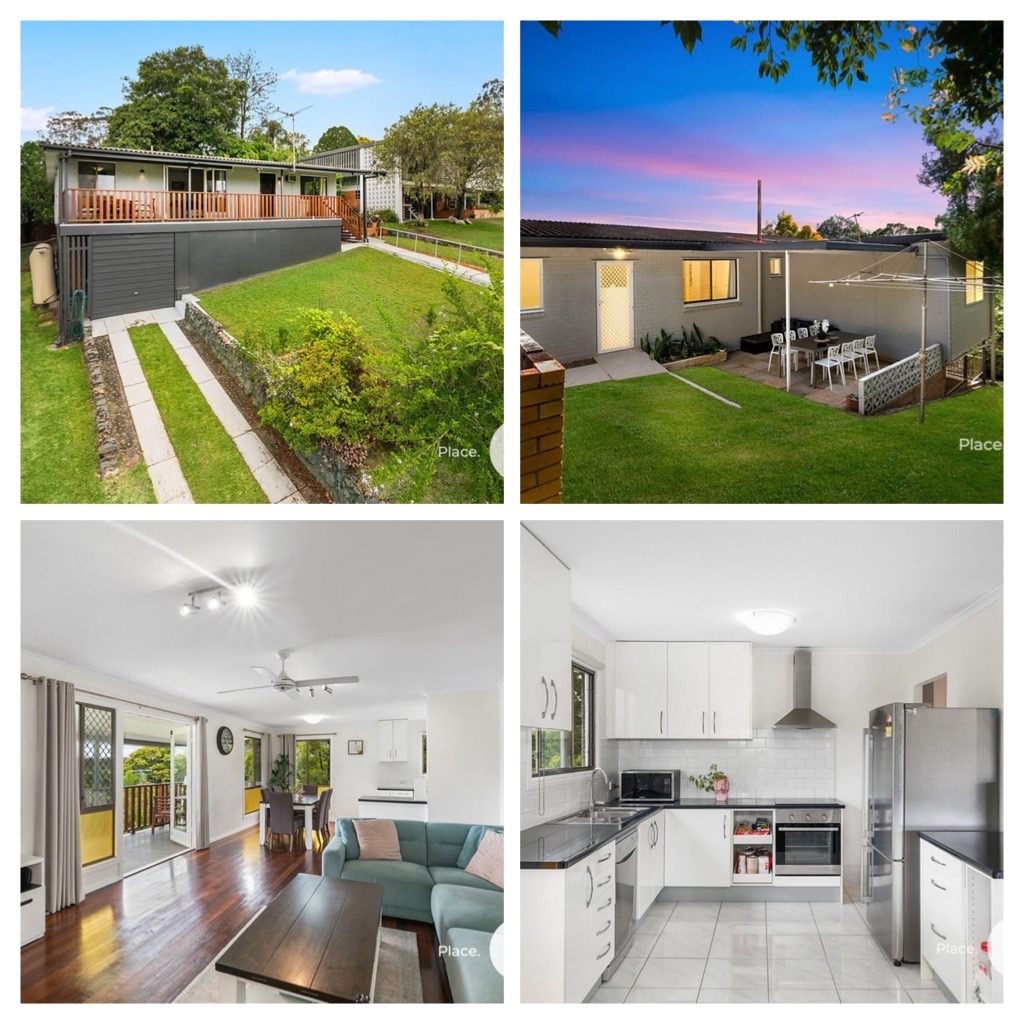 The median unit/townhouse price in Mount Gravatt is: $502,500.
This amount would typically buy a 2-bedroom, 2-bathroom, 1 garage property in an 1990's built complex. For example: 8/35 Tenby Street, Mount Gravatt – $500,000 in August 2021 (click to view listing and see images below)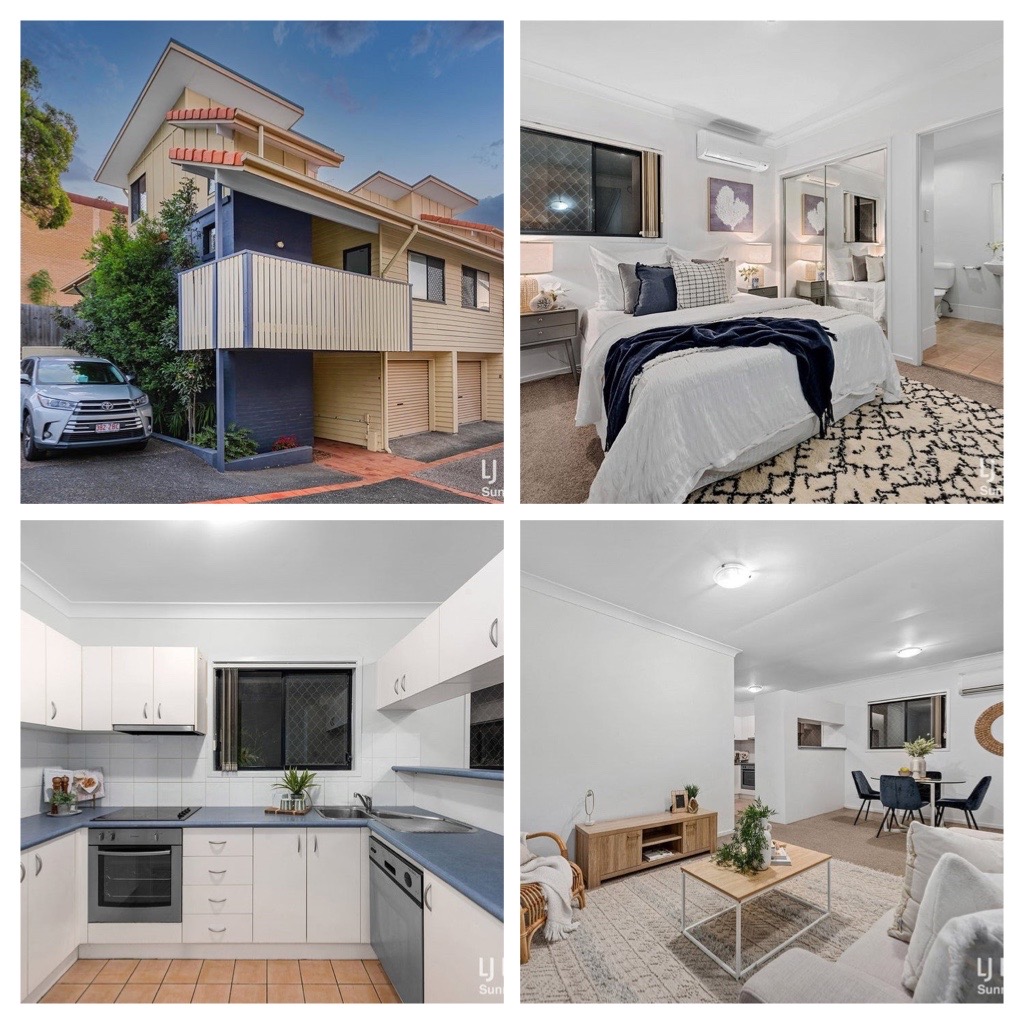 How has the Mount Gravatt property market been performing?
In the last 5 years the median house price has increased by 26.9%. Over the last 10 years, house prices have increased by 5.6% per annum.
Units in Mount Gravatt have seen more modest price growth. In the last 5 years the median price of units has increased by 11.5%. On average, over the last 10 years unit prices have increased by 3.4% per annum.
Supply and demand characteristics for Mount Gravatt
Average Days on Market: Houses 19 days.  Units:  18 days.
On average houses are selling 7% above their list price. Units typically sell 5% above their list price.
The average rental yield for houses is 3%, compared to 4.3% for units.
There is a shortage of houses and units currently listed for sale (1.07% and 1.64% respectively).
The rental vacancy rate for houses is 1.6%, compared to units 2.1%.
**Statistics are accurate for December 2021
Thinking about buying a property in Mount Gravatt? Our Mount Gravatt Buyers' Agent is more than happy to have a chat. Please contact us.
For information about other Brisbane suburbs click here.