Hamilton Buyers Agent's Guide
Are you looking to purchase a home or investment property in Hamilton? As a Hamilton Buyers Agent we'd be happy to help and have compiled the following suburb profile for your information. Best wishes with your Hamilton property purchase!
Description
Hamilton is an affluent, riverside suburb located 5km northeast of the Brisbane CBD. The suburb is well known for its grand character homes, its bustling café scene on Racecourse road, and the cruise ship terminal at Portside Wharf.  Hamilton is bordered by the suburbs of Albion, Ascot, Eagle Farm and Hendra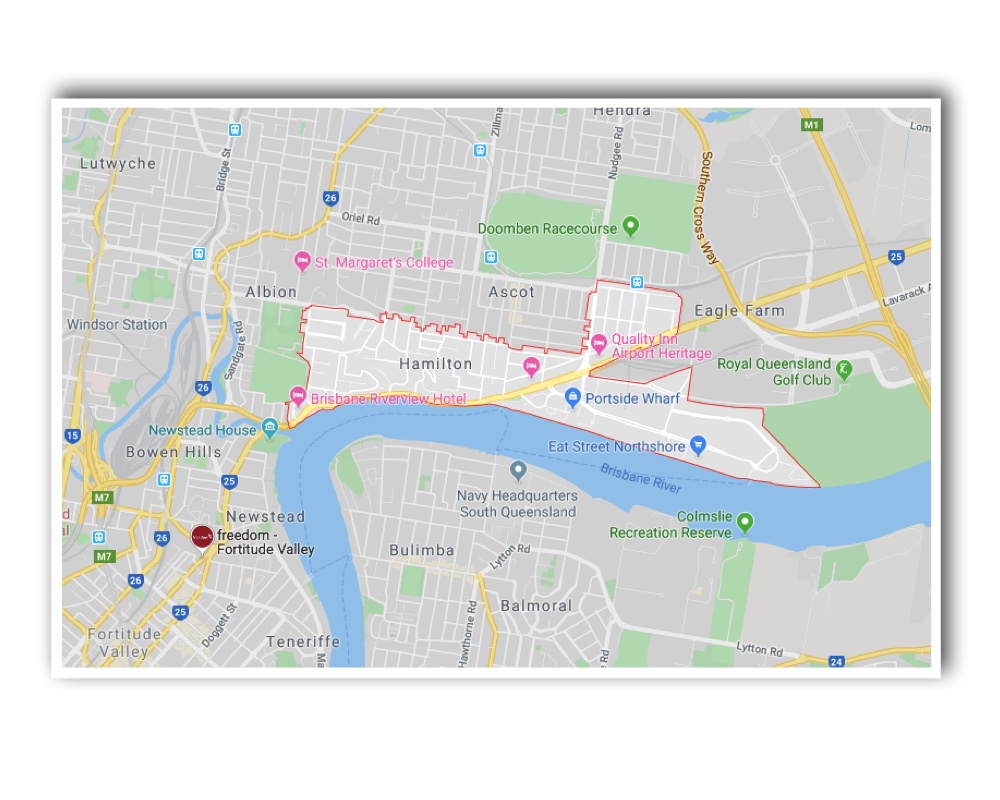 Demographics
The population of Hamilton in 2016 was around 7,000 and continues to grow. 45.5% of households in Hamilton are owner occupied and consistent predominantly of childless couples in their 20s.
Shops, restaurants and entertainment
Racecourse Road and Portside Wharf are home to a many cafés, restaurants and retail venues.
Transport
There are two nearby train stations at Ascot and Doomben.  Several convenient bus services connect Hamilton with the Brisbane CBD via Kingsford Smith Drive.  Ferries also operate to the city from Brett's Wharf.
Schools
The area is home to a number of excellent private and public schools including St Margaret's Anglican Girls School, Hamilton State School, Ascot State School, and Aviation High.
Most and least desirable areas
An area known as Hamilton Hill is the most desirable, and most expensive, part of Hamilton.
Traffic noise can be an issue for properties close to major thoroughfares including Kingsford Smith Drive.
Airtraffic noise will likely to become an issue for much of the Hamilton with the opening of Brisbane's second runway.
Housing type
Apartments account for the vast majority (79%) of properties in Hamilton.  The Portside Wharf and North Shore development include several large high-rise developments close to the the Brisbane River.
Houses are predominantly timber character homes that were built in the early 1900s.  Hamilton is home to many of Brisbane's finest heritage listed homes.
What can my money buy in Hamilton?
The median house price in Hamilton is $1,580,000 which is well above Brisbane's median.
The median house price in Hamilton would typically buy a 4 bedroom, 2 bathroom house on a 450m2 block. For example: 14 Joynt Street Hamilton – sold for $1,560,000 (Sept 2019) (click to view listing)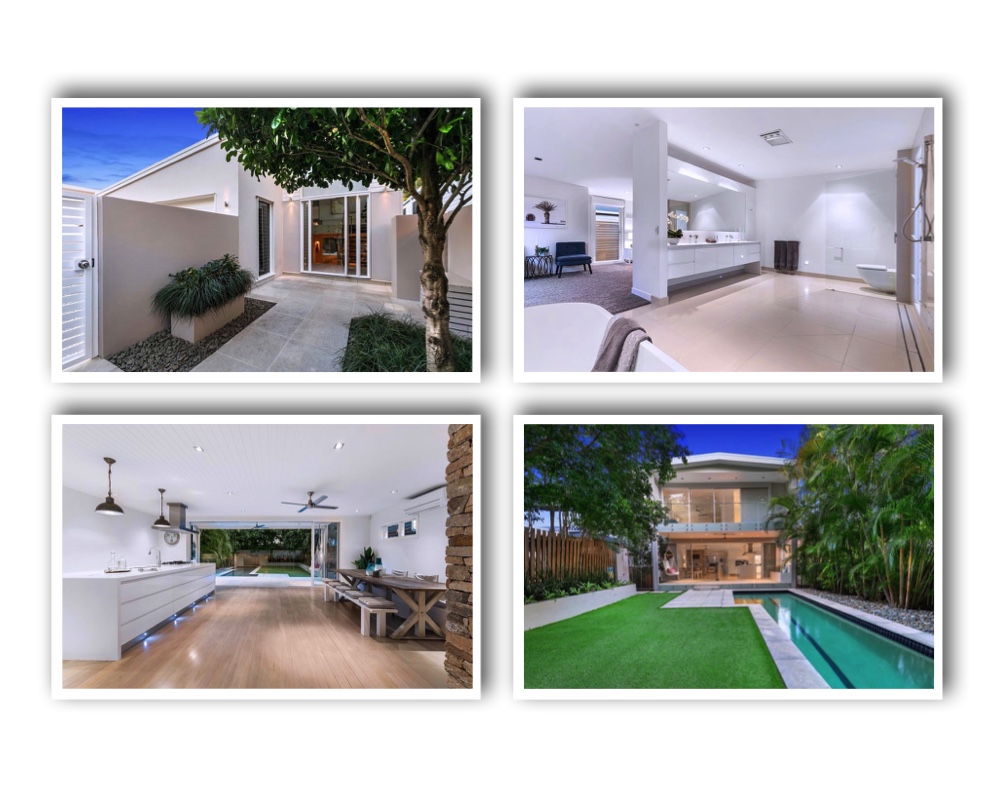 The median unit price in Hamilton is: $492,000
This amount would typically buy a 2 bedroom, 2 bathroom unit in Hamilton's Portside precinct. For example: 116/37 Harbour Road Hamilton sold for $480,000 (Sept 2019) (click to view listing).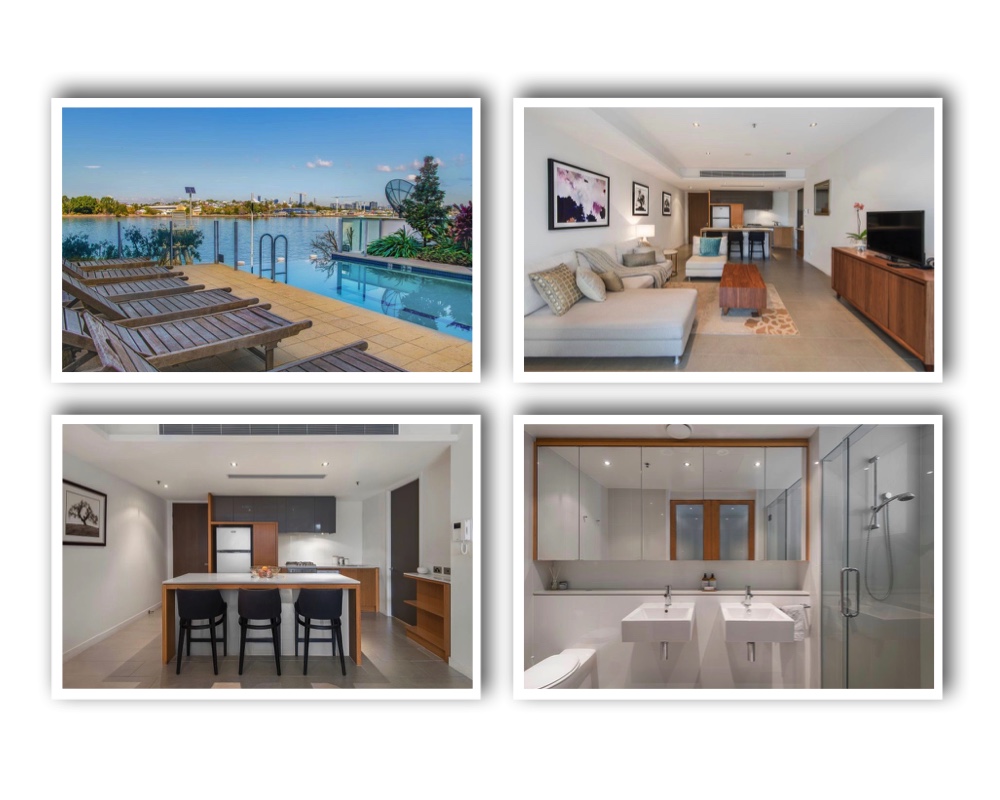 How has the Hamilton property market been performing?
In the last 5 years the median house price has increased by 40.6%. Over the last 10 years, house prices have increased by 3.3% per annum.
Units in Hamilton have seen very little price growth.  In fact over the last 5 years the median price of units has fallen by 1.4%. On average, over the last 10 years, unit prices have increased by 1.1% per annum.
Supply and demand characteristics for Hamilton
Average Days on Market: Houses 118 days.  Units:  104 days.
On average houses are selling 9% below their list price. Units typically sell 1% below their list price.
 Hamilton's auction clearance rates are 13% for houses, and 33% for units.
The average rental yield for houses is 2.94%, compared to 4.62% for units.
The rental vacancy rate for houses and units is 4.9%.
**Statistics are accurate for October 2019
Thinking about buying a property in Hamilton ? Our Hamilton Buyer's Agent is more than happy to have a chat. Please contact us.
For information about other Brisbane suburbs click here https://www.yourpropertyhound.com.au/property-articles/suburb-profiles/