Brisbane Rental Market Update – March 2016
Your Property Hound is a boutique buyer's agent service helping investors and home-buyers, purchase residential real estate in Brisbane. As part of the service for investors, we provide a regular Brisbane Rental Market Update to assist clients with their buying decisions.
Brisbane Rental Vacancy Rates
Rental Vacancy Rates are an important indicator of the supply and demand for property.  A balanced rental market has a vacancy rate of around 3%.
Brisbane rental vacancy rates have continued to reduce from 2.9% in January to 2.5% for the month of February. (Source SQM Research)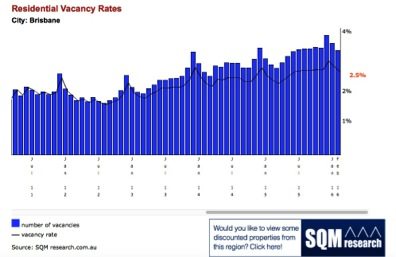 Brisbane Rentals and Yields
The average rent for residential properties (houses and units combined) in Brisbane is $431/wk (down 0.7% compared to 1 year ago).
The average rental yield for residential properties (houses and units combined) in Brisbane is 4.3% (down 0.3% compared to 1 year ago).
Looking across the individual capital cities, over the past year, combined rental and yield statistics have shown a decrease in Sydney (-0.2%), Melbourne (-0.3%) and Canberra (-0.2%), Brisbane (-0.3%), Adelaide (-0.2%), Perth (-0.2%) and Darwin (-0.7%)and Hobart (0.3%).
Source: Corelogic RP Data – 7 March, 2016.
RD Data research analyst Cameron Kusher suggests that: "The causes of the slowdown in rental growth are falling wages, excess rental supply in certain areas and lower rates of population growth and population mobility impacting on demand for rental accommodation."
Brisbane, along with Darwin, continues to have the highest gross rental yield for units (5.3%), and remains in the top three Australian capital cities for gross yield for houses (4.2%).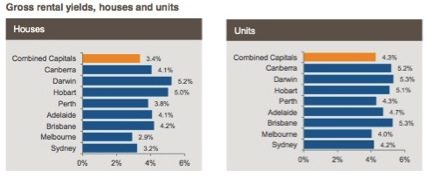 Brisbane: Rental yields vs property type
In Brisbane, units tend achieve the highest rental return for investors. Units with 2 bedrooms tend to perform better than 3 bedroom units. When looking at houses, those with 3 bedrooms provide the best yields. (see graph below courtesy of SQM Research)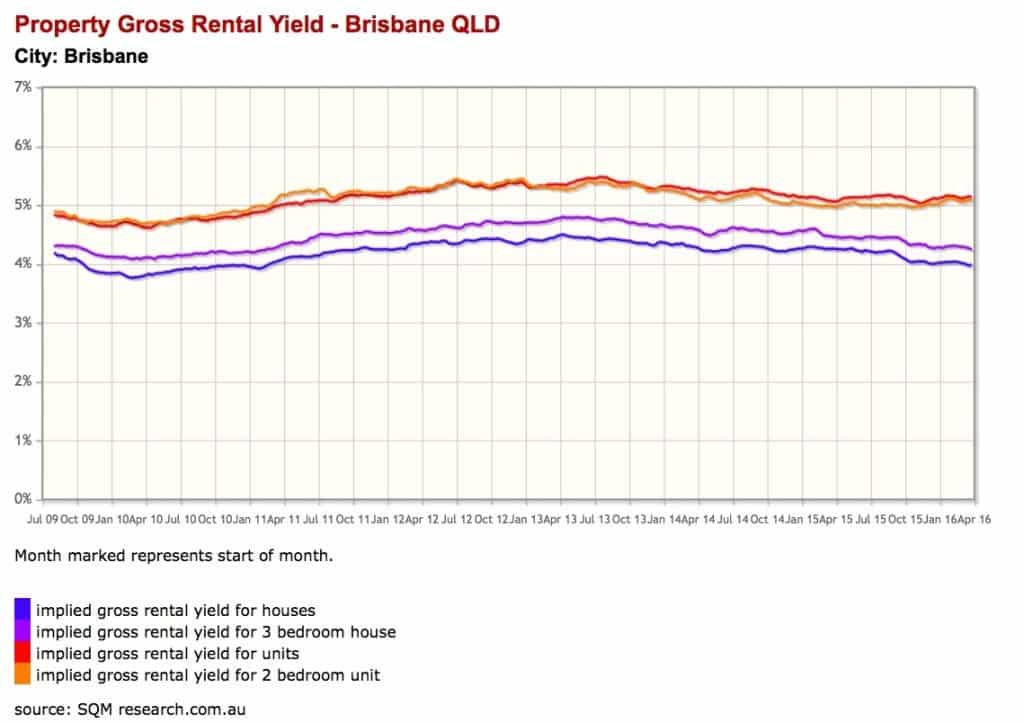 Your Property Hound is a Brisbane based buyer's agent. We are active in the local market and have the knowledge to assist you in buying property suited to your needs. Please contact us or visit our website for further information.