Bracken Ridge Buyers Agent's Guide
Are you looking to purchase a home or investment property in Bracken Ridge? As a Bracken Ridge Buyers' Agent we'd be happy to help and have compiled the following suburb profile for your information. Best wishes with your Bracken Ridge property purchase!
Description
Bracken Ridge is a leafy, family-friendly suburb located 18km north of the Brisbane CBD. The suburb was named after a local property which was apparently set among a profusion of bracken ferns.  Bracken Ridge is bordered by the suburbs of Fitzgibbon, Bald Hills, Deagon and Sandgate.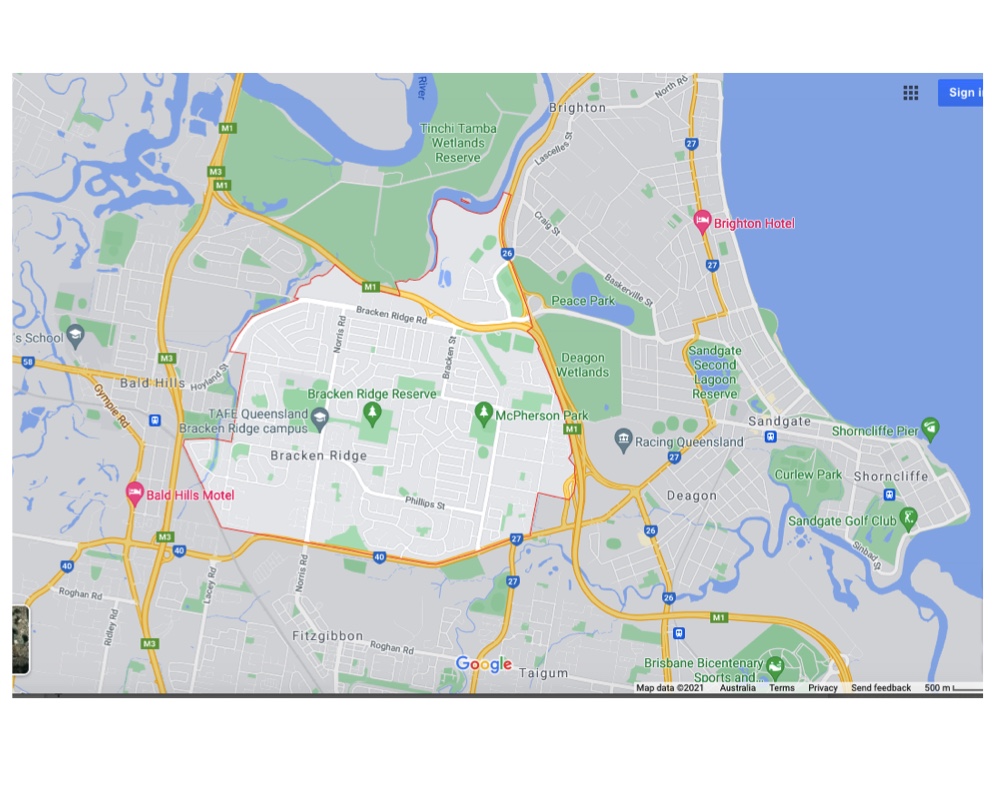 Demographics
The population of Bracken Ridge in 2016 was around 16,943 and continues to grow. 72.8% of households in Bracken Ridge are owner occupiers.  Households in Bracken Ridge are primarily couples with children and are likely to be repaying $1800 – $2399 per month on mortgage repayments.
Shops, restaurants and entertainment
Bracken Ridge's main shopping and café precinct is located around Gawain Road and Barrett Street. A more substantial shopping centre – Bracken Ridge Plaza is located on the corner of Telegraph Road and Norris Road.  It is anchored by a Coles with 24 other speciality stores.   There is also a small shopping centre near the Bracken Ridge Tavern incorporating a Woolworths, chemist and a newsagent. The Bracken Ridge Tavern which is popular with locals is on the corner of Barrett and Denham Streets.
The Brisbane City Council operates a public library on the corner of Barrett St and Bracken St, next to Ferguson Park.
Bracken Ridge is also home to Bracken Ridge District Cricket Club based at McPherson Park, with McPherson also being the homeground of the Bracken Ridge Little Athletics Club "Roadrunners".
The Bracken Ridge Central Lions club hold a monthly miniature and electric steam day on the 4th Sunday of each month at Mcphersons Park. Established in 1997. The monthly days sees hundreds of residents turn out.
Bracken Ridge has an Indoor Sports Centre and also has a netball club "Ridgettes" who are a part of the Brisbane Netball Association on Rode Road in Chermside.
Bracken Ridge is also home to a purpose built BMX track located on the corner of Telegraph and Lemke Roads.  It is hugely popular with local kids.  Adjacent to the Bracken Ridge BMX Track is a fantastic skate plaza.
Transport
The closest train station for Bracken ridge residents is located in neighbouring Bald Hills.  Several convenient bus services connect Bracken Ridge with the Brisbane CBD via Norris Road, Telegraph Road and Barbour Road.
Schools
The area is home to a number of great private and public schools including:
Private:
Public
Parks and Green spaces
There is an abundance of parks, sports grounds and green spaces in the suburb.
Bracken Ridge Reserve Park is a spacious park on the crest of Bracken Ridge.  The park's elevated position provides a fabulous outlook for a lovely family picnic and a play. There is also an off-leash dog park at the reserve.
McPherson Park on Denham Street is a gorgeous local park, plenty of space for sports or a quick stroll. There is a semi fenced playground park space available and once a month the mini steam trains run which makes for a great family outing.
Most and least desirable areas
Traffic noise can be an issue for properties close to major thoroughfares including Telegraph Road, Bracken Ridge Road, Norris Road or near the major arterial roads. Buyers should check the Brisbane City Council Flood Maps, as some areas especially between Barbour and Grand Street are susceptible to flooding.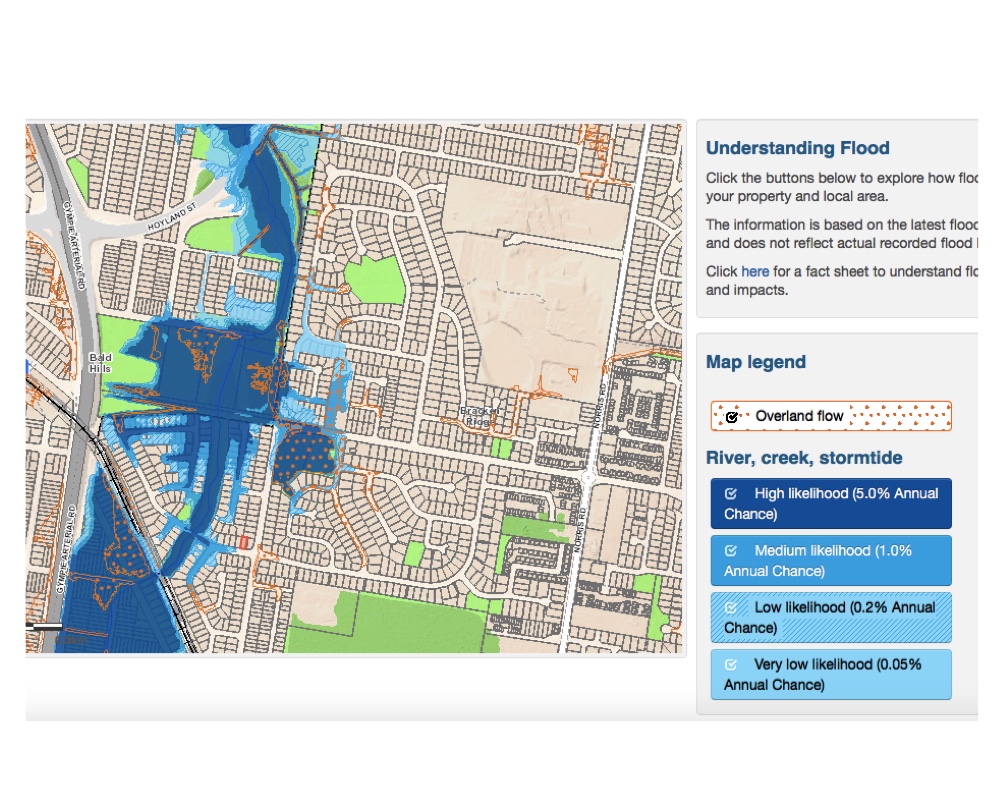 Housing type and typical block size
The vast majority of properties in Bracken Ridge are free standing houses.  There are a number of housing estates within the suburb including The Oaks, Enbrook Heights and the Sungate Estate development.  Many of the homes throughoutout the suburb are low set or high set brick homes.
What can my money buy in Bracken Ridge?
The median house price in Bracken Ridge is $534,027.
The median house price in Bracken Ridge would typically buy a 3 bedroom, 1-2 bathroom house on a 600m2 block. For example: 38 Beresford Circuit, Bracken Ridge – sold for $575,000 in April 2021 (click to view listing and see images below).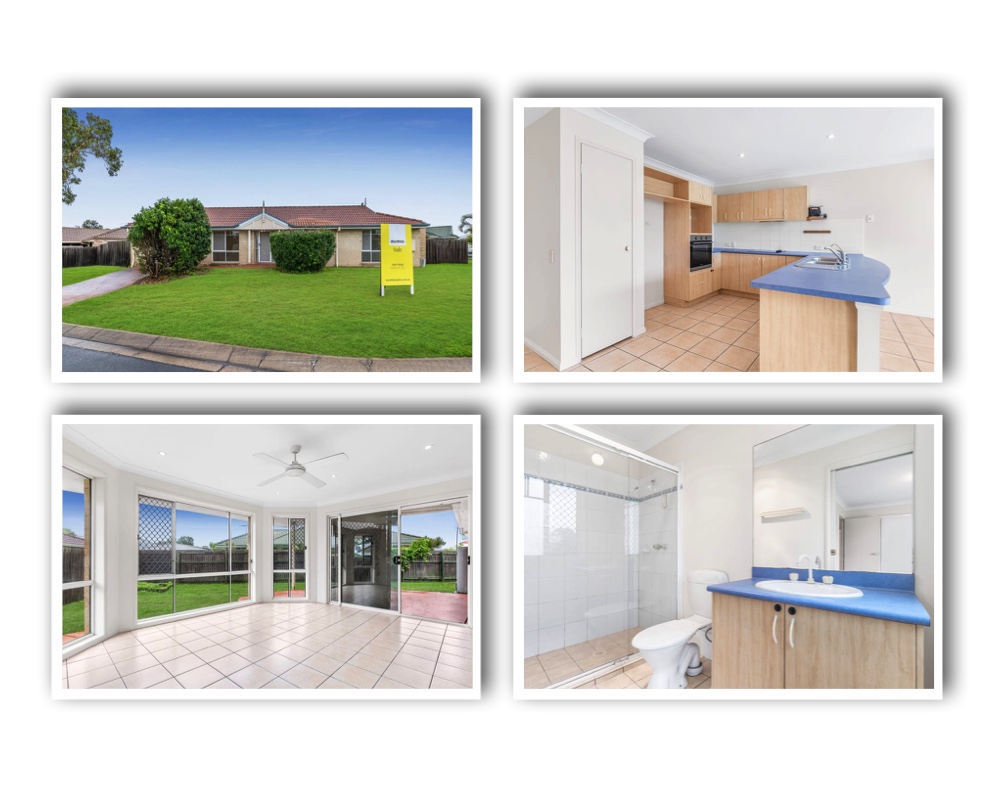 The median unit price in Bracken Ridge is: $312,836.
This amount would typically buy a 3 bedroom, 2 bathroom, 1 garage unit/duplex in an older style complex but in a very good condition. For example: 11/17 Denham Street, Bracken Ridge – $360,000 in Mar 2021 (click to view listing and see images below)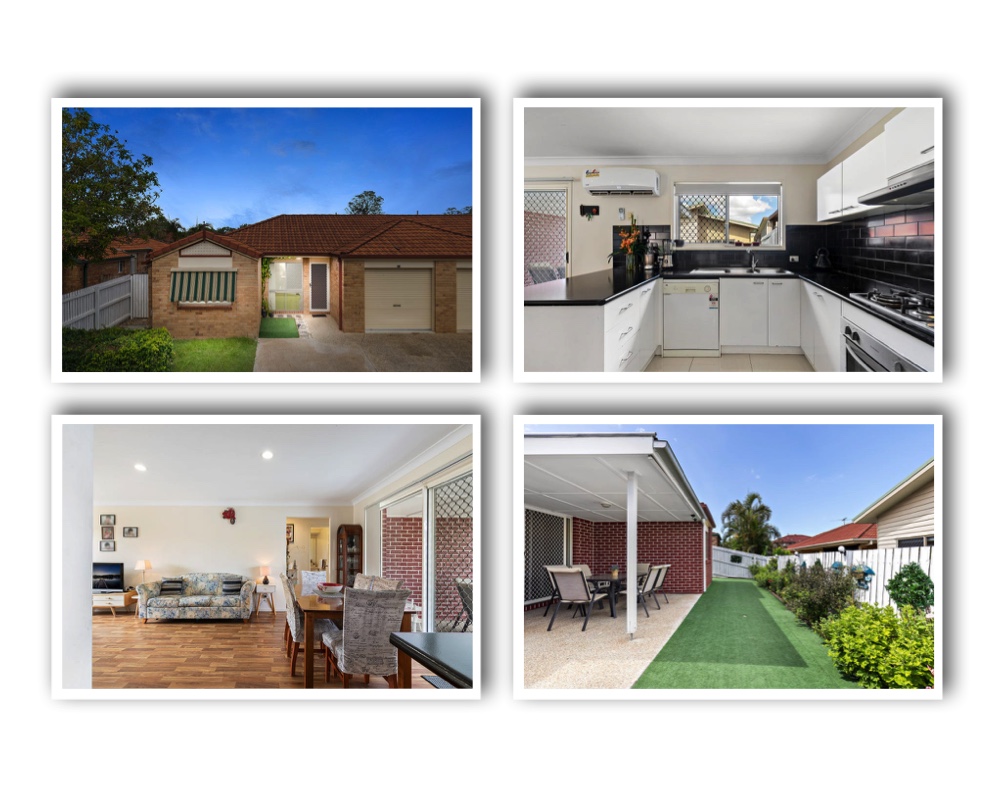 How has the Bracken Ridge property market been performing?
In the last 5 years the median house price has increased by 15.8%. Over the last 10 years, house prices have increased by 2.4% per annum.
Units in Bracken Ridge have not performed as well. In the last 5 years the median price of units has decreased by 6.5%. On average, over the last 10 years unit prices have decreased by 1.2% per annum.
Supply and demand characteristics for Bracken Ridge
Average Days on Market: Houses 15 days.  Units:  61 days.
On average houses are selling up to 5% above their list price. Units typically sell close to their list price.
The average rental yield for houses is 4.35%, compared to 6.07% for units.
There is a shortage of houses and units currently listed for sale (1.44% houses), (0.25% units).
The rental vacancy rate for houses is 0.92%, compared to units 0.00%.
**Statistics are accurate for June 2021
Thinking about buying a property in Bracken Ridge? Our Bracken Ridge Buyers' Agent is more than happy to have a chat. Please contact us.
For information about other Brisbane suburbs click here.