Boondall – Buyers Agent's Guide
Are you looking to purchase a home or investment property in Boondall? As a Boondall Buyers Agent we'd be happy to help and have compiled the following suburb profile for your information. Best wishes with your Boondall property purchase!
Description
With two train stations, motorway access, a prestigious school and a massive multi-purpose park, Boondall, on Brisbane's northside is proving very popular with investors and families alike.  Formerly known as Cabbage Tree Creek (after the creek that flows through the area), Boondall is located approximately 13.5 kilometres north of Brisbane near Moreton Bay, almost halfway between Brisbane and the coastal city of Redcliffe. Bounded on the north by Deagon, Sandgate and Shorncliffe, on the east by Nudgee and Nudgee Beach, on the south by Banyo, Geebung and Virginia and on the west by Taigum and Zillmere.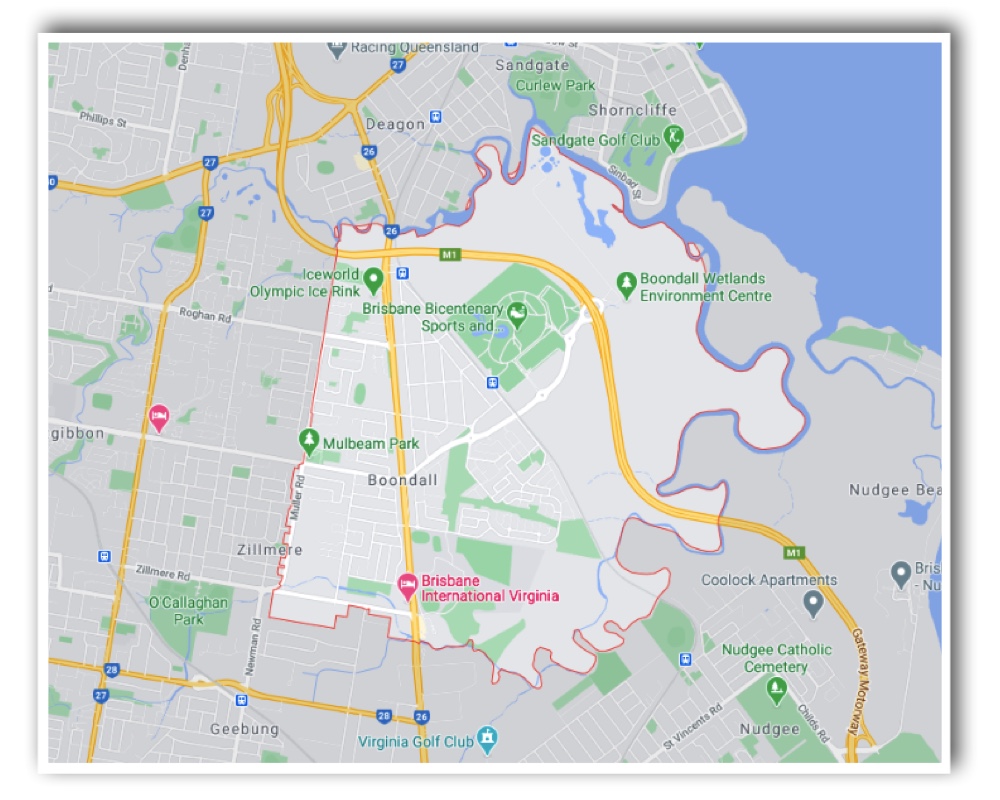 Demographics
In 2016 the population of Boondall was 9,224 showing a population growth of 5.5% in the area from 2011.  The predominant age group in Boondall is 30-39 years. Households are primarily couples with children and are likely to be repaying $1800 – $2399 per month on mortgage repayments.
In general, people in Boondall work in a professional occupation.
In 2011, 72.8% of the homes in Boondall were owner-occupied compared with 69.5% in 2016.
Shops, restaurants and entertainment
Boondall's main shopping precinct can be found on Sandgate Road.  (Boondall Shopping Centre and Sue's Korner).  Shopping centres in neighbouring suburbs such as Deagon Market and Taigum Square are also easily accessible.
The suburb has easy proximity to Brisbane's major shopping malls such as Westfield Chermside Shopping Centre, Toombul Shopping Centre and Aspley Hypermarket.
Boondall is home to the Brisbane Entertainment Centre (BEC) which for locals is much more than a concert venue. It set on 64 hectares and includes several kilometres of walking tracks, picnic areas, natural bushland and is home to a world-class indoor sports centre.
Transport
Boondall is one of the only Brisbane suburbs to offer its residents a choice of two rail stations, Boondall and North Boondall stations.
Schools
The area is home to a number of great private and public schools including:
Private schools
Public schools
Parks and Green spaces
Boondall has 12 parks covering nearly 37.8% of total area.  As mentioned above it is home to the Brisbane Entertainment Centre which offers several kilometres of walking tracks, picnic areas and natural bushland.
The Boondall Wetlands are located in the east of the suburb. These internationally significant wetlands contain more than 1000 hectares of protected land home to hundreds of species of animals and birds.
Major Employers
Most residents commute to the Brisbane CBD for work.
Housing type and typical block size
Boondall real estate can be viewed as East or West of Sandgate Rd.
On the east side, adjacent to the Brisbane Entertainment Centre, is the College Green estate.  The area was developed in the 1990s and consists predominately of single storey brick-and-tile homes on smaller block sizes.  Some areas on the eastern side are low-lying and prone to flooding.  Buyers should check the Brisbane City Council Flood Maps for more information.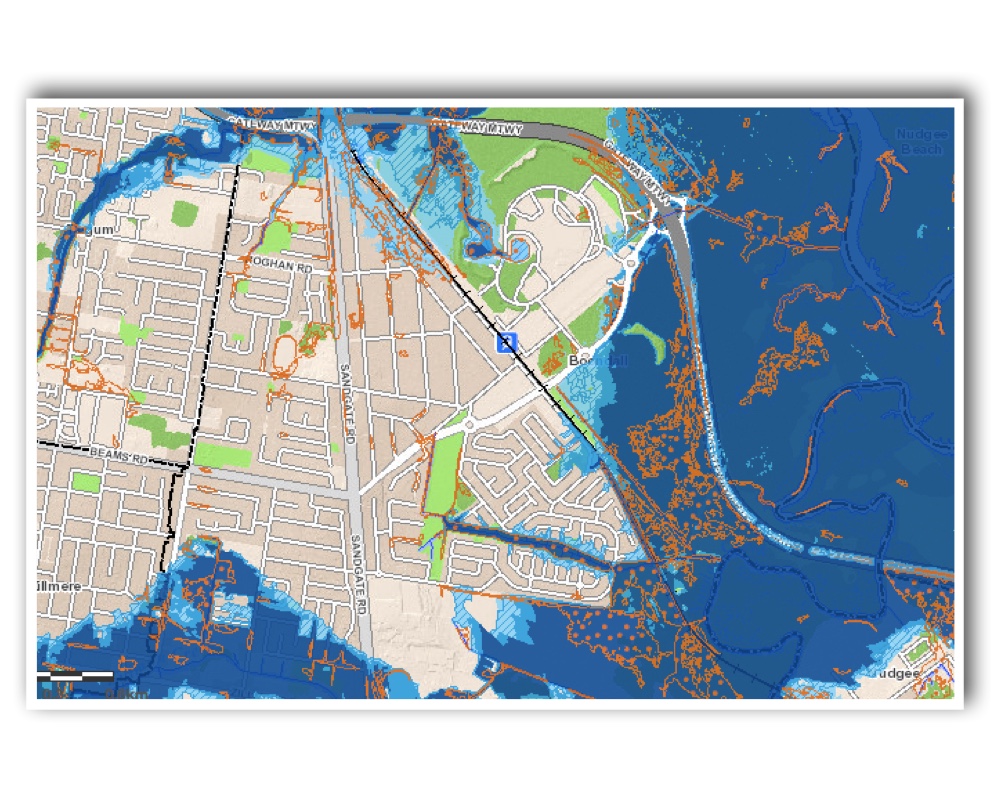 On the west side of Sandgate Rd, the house were typically built pre-1980 and include a mix of brick and weatherboard homes on 600m2+ blocks.  Properties is this area are often double storey.  The ground floor of the home will typically feature a double or single garage, storage and some kind of utility or rumpus room space.  They are often just shy of legal height downstairs.
Traffic noise can be an issue for properties close to major thoroughfares including Sandgate Road and the Gateway Arterial Motorway.
What can my money buy in Boondall?
The median house price in Boondall is $530,000.
The median house price in Boondall would typically buy a presentable 3 bedroom, 2 bathroom, 2 car on a 400-500m2 block. For example: 13 Frawley Street, Boondall – sold November 2020 $535,680 (click to view listing)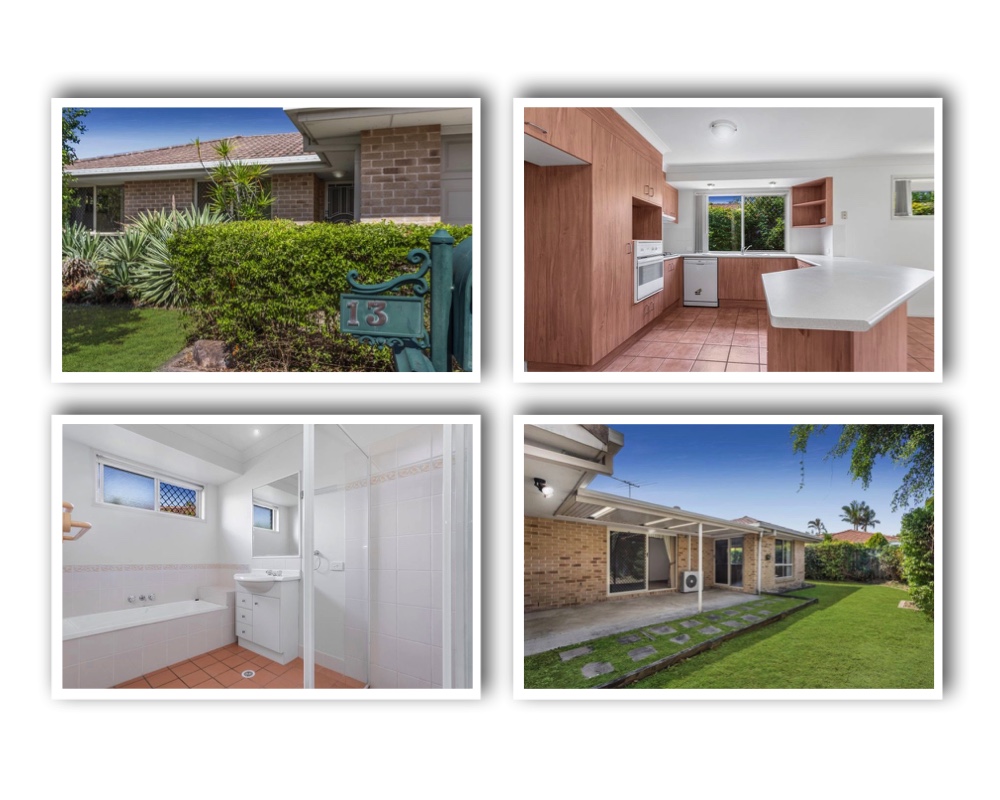 The median unit/townhome price in Boondall is: $355,000
This amount would typically buy a 3 bedroom, 2 bathroom, 1 garage unit in an older style complex but in a very good condition. For example: 19/80 Groth Road, Boondall – sold November 2020 $355,000 (click to view listing)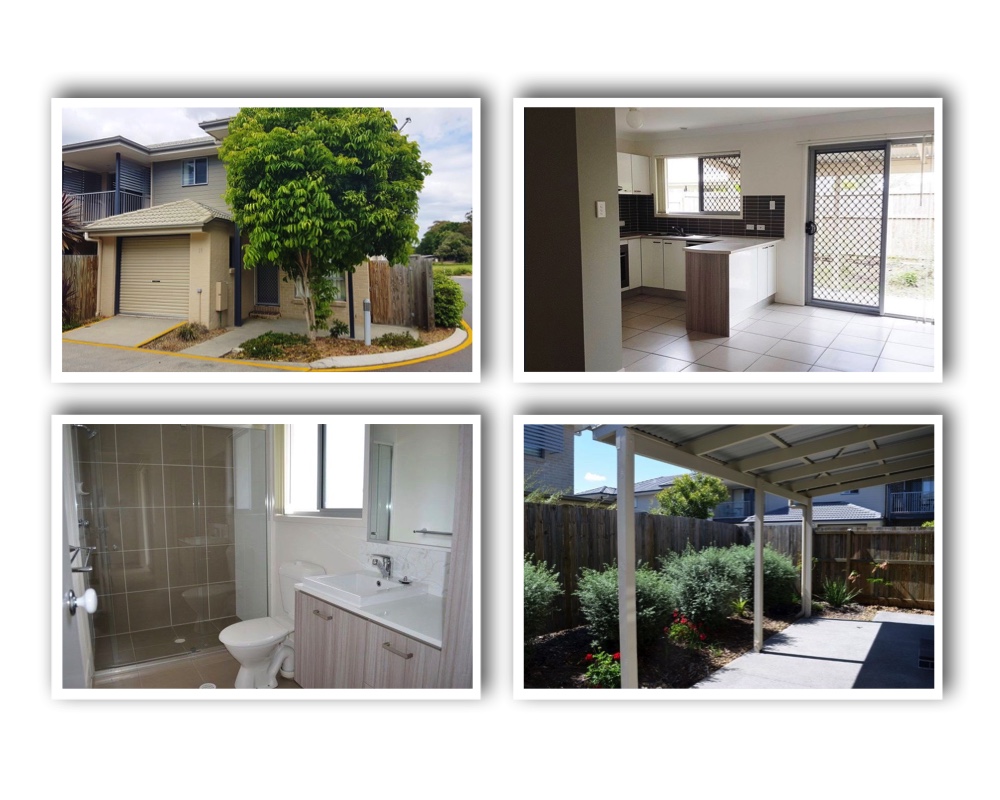 How has the Boondall property market been performing?
In the last 5 years the median house price has increased by 21.6%. Over the last 10 years, house prices have increased by 2.2% per annum.
Units in Boondall have not grown at the same rate as houses. In the last 5 years the median price of units has increased by 1.4%. On average, over the last 10 years unit prices have decreased by 0.2% per annum.
Supply and demand characteristics for Boondall
Houses are typically selling within 18 days (Units typically sell within 45 days).
In the current market on average houses and apartments are selling very close to or above their list price.
The average rental yield for houses is 4.26% (compared to 5.39% for units).
There is a shortage of houses currently listed for sale (1.82%), and it is the same scenario for units (0.82%).
The rental vacancy rate for both houses and units is 0.72%
**Statistics are accurate for Dec 2020
Thinking about buying a property in Boondall? Our Boondall Buyer's Agent is more than happy to have a chat. Please contact us.