New Farm Buyers Agent's Guide
Are you looking to purchase a home or investment property in New Farm? As a New Farm Buyers Agent we'd be happy to help and have compiled the following suburb profile for your information. Best wishes with your New Farm property purchase!
Description
New Farm is an affluent, riverside suburb located in inner-city Brisbane, 2km east of the CBD. The suburb is best known for its trendy café and restaurant culture, leafy green New Farm Park and its lively theatre and cultural precinct at the Powerhouse.  New Farm is bordered by the suburbs of Fortitude Valley to the north and Teneriffe to the east.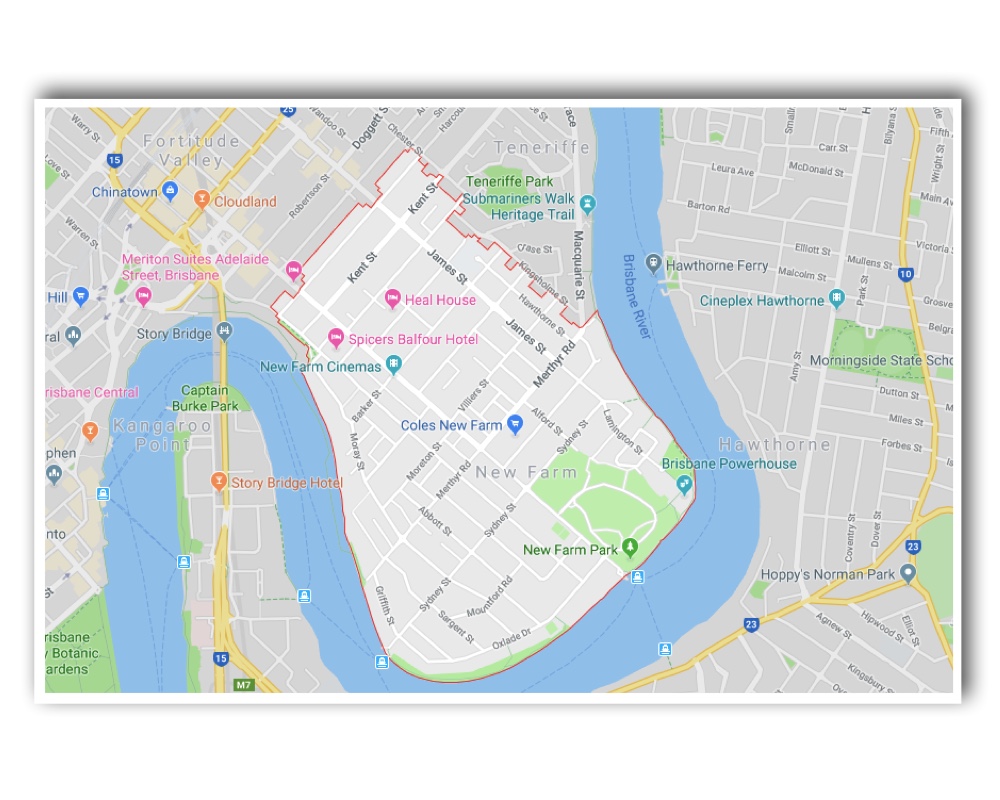 For more insight into the local history of New Farm check out the New Farm History Facebook page (click here).
Demographics
The population of New Farm in 2011 was around 11,330 and continues to grow. 39.7% of households in New Farm are owner occupied.  New Farm has a young demographic. The predominant age of residents is in their 20s.
Shops, restaurants and entertainment
New Farm's main shopping and café precinct is located around James St, Brunswick St and Merthyr Rd.
Transport
New Farm is within walking distance of the city. The nearest train station is on Brunswick St in Fortitude Valley.  Several convenient bus and ferry services also connect New Farm with the CBD.
Schools
New Farm has two primary schools (Holy Spirit Primary School, and New Farm State School) and is the Kelvin Grove State College catchment.
Parks and Green spaces
New Farm Park is a beautiful green space on the banks of the Brisbane River.  It is a popular spot for weekend picnics.  There is a scenic river walk and bikeway running into the city.
Major employers
Most residents commute to the city or Fortitude Valley for work.
Most and least desirable areas
Riverfront properties, and those located on the New Farm/Teneriffe Hill are the most desirable, and most expensive areas of New Farm.
Traffic noise can be an issue for properties close to Brunswick St. New Farm was significantly affected by flooding in 2011 and buyers are cautioned to check the Brisbane City Council Flood Maps for more information.
Housing type and typical block size
Detached housing accounts for only 20% of properties in New Farm.  This includes  an eclectic mix of colonial and Queenslander type homes, and contemporary masterpieces. The median block size is 468m2.
There are many small and mdiumTraditional unit complexes and upscale warehouse conversions
What can my money buy in New Farm?
The median house price in New Farm is $1,500,000, which is well above Brisbane's median.
The median house price in New Farm would typically buy a renovated 2-3 bedroom, 2 bathroom house on a small sized block.
For example: 247 Moray Street New Farm, QLD, 4005 – sold $1,535,000 (click to view listing)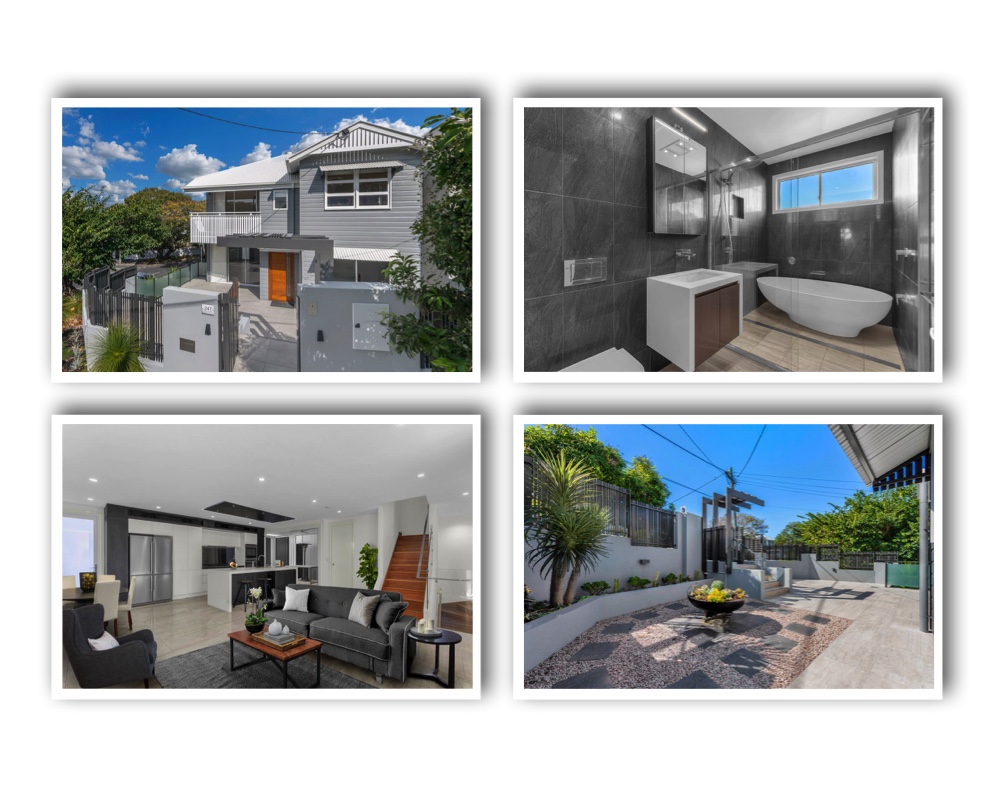 The median unit price in New Farm is: $620,000
This amount would typically buy a 2 bedroom, 2 bathroom unit in good condition.
For example: 12/133 Moray Street New Farm, QLD, 4005 – $623,000 (Nov 2018) (click to view listing)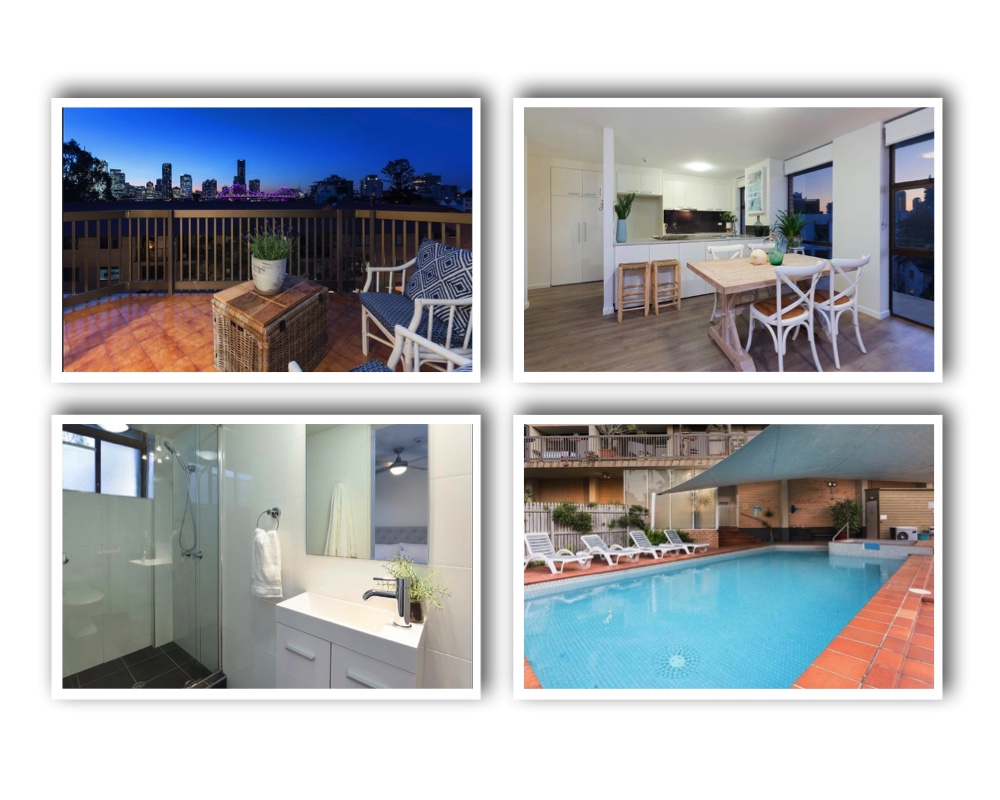 How has the New Farm property market been performing?
There has been a modest growth (27.9%.) in house prices over the last 5 years in New Farm.  Over the same time period, the median price of units has increased by 15.8%.
Supply and demand characteristics for New Farm**
Houses are typically selling within 66 days.  Units typically sell within 72 days.
On average houses are selling 2% above their list price. Units typically sell very close to their list price.
 New Farm's auction clearance rates are 22% for houses, and 70% for units.
The average rental yield for houses is 2.63%, compared to 3.93% for units.
There is a shortage of both houses and units currently listed for sale (1.67% and 2.16% respectively).
The rental market is balance. Rental vacancy rates are similar for houses and units (3.1%),
**Statistics are accurate for February 2019
Thinking about buying a property in New Farm? Our New FarmBuyer's Agent is more than happy to have a chat. Please contact us.
For information about other Brisbane suburbs click here