Mango Hill Buyers Agent's Guide
Are you looking to purchase a home or investment property in Mango Hill? As a Mango Hill Buyers Agent we'd be happy to help and have compiled the following suburb profile for your information. Best wishes with your Mango Hill property purchase!
Description
Mango Hill is a suburb in Moreton Bay Council located 32km north of the Brisbane CBD. The majority of the suburb comprises new houses constructed in the past 20 years. New areas of the suburb are still being developed. Mango Hill is bordered by the suburbs of North Lakes, Kallangur, Murrumba Downs, Griffin and Rothwell.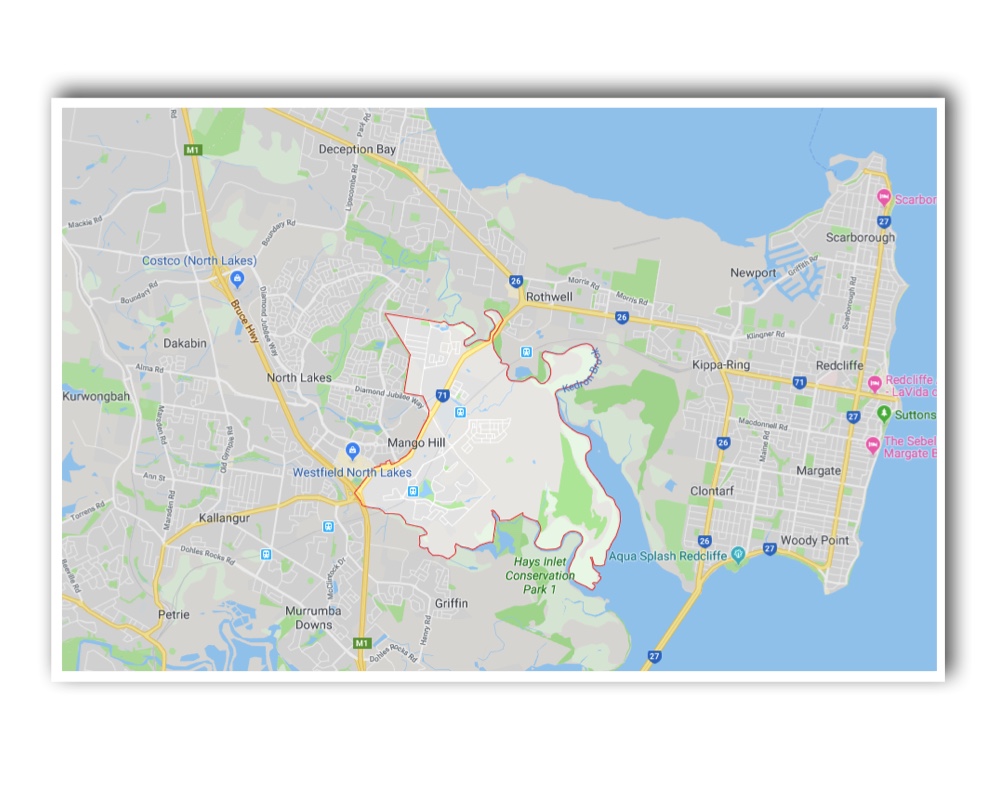 Demographics
The population of Mango Hill in 2016 8,419 and continues to grow. 52.1% of households in Mango Hill are owner occupied and consistent predominantly of professional couples with children.
Shops, restaurants and entertainment
Mango Hill's main shopping and café precinct is located on the intersection of Anzac Avenue and Halpine Drive.
Westfield North Lakes located on the corner of Anzac Avenue and the Bruce Highway is the largest shopping centre in the area.
Several major retailers including IKEA and Costco are located north-west of the Westfield Shopping Centre, between the Bruce Highway and Diamond Jubilee Way.
Transport
There are two train stations in Mango Hill: Mango Hill station and Mango Hill East station. It takes approximately 45 minutes to get to the Brisbane CBD by train.
Schools
The area is home to a number of private and public schools including St Benedict's Primary School, St Kieran's School, The Lakes College, Living Faith Lutheran Primary School, St Benedict's College, Grace Lutheran College, Mango Hill State School and North Lakes State College.
Parks and Green spaces
Mango Hill is quite a leafy suburb with a tranquil Halpine Lake located close to the Mango Hill train station and many small parks dotted around the suburb.
Moreton Bay Cycle Way runs through Mango Hill, along the rail line from Petrie in the West to Kippa-Ring in the East.
Mango Hill is only a 20-minute drive from beaches on the Redcliffe Peninsula.
Major employers
Westfield North Lakes and surrounding businesses provide employment opportunities for local residents.
The first stage of the new University of the Sunshine Coast Petrie Campus is due to be completed in early 2020. Whilst the construction project has already contributed to the increase in new jobs in the area, more jobs will be created once the university is operational.
Housing type and typical block size
The vast majority (53%) of properties in Mango Hill are free standing houses.
New brick single and double-storey houses built in the past 20 years are the dominant type of housing in the area. The most blocks range from 400m2 to 600m2 in size. Blocks in the newly developed areas tend to be smaller than in the older parts of the suburb.
What can my money buy in Mango Hill?
The median house price in Mango Hill is $592,500 which is below Brisbane's median.
The median house price in Mango Hill would typically buy a 4-bedroom, 2-bathroom house on a 377m2 block. For example: 31 Woodlight Street, Mango Hill, Qld 4509 – sold for $583,000 in Oct 2021 (click to view listing and see images below).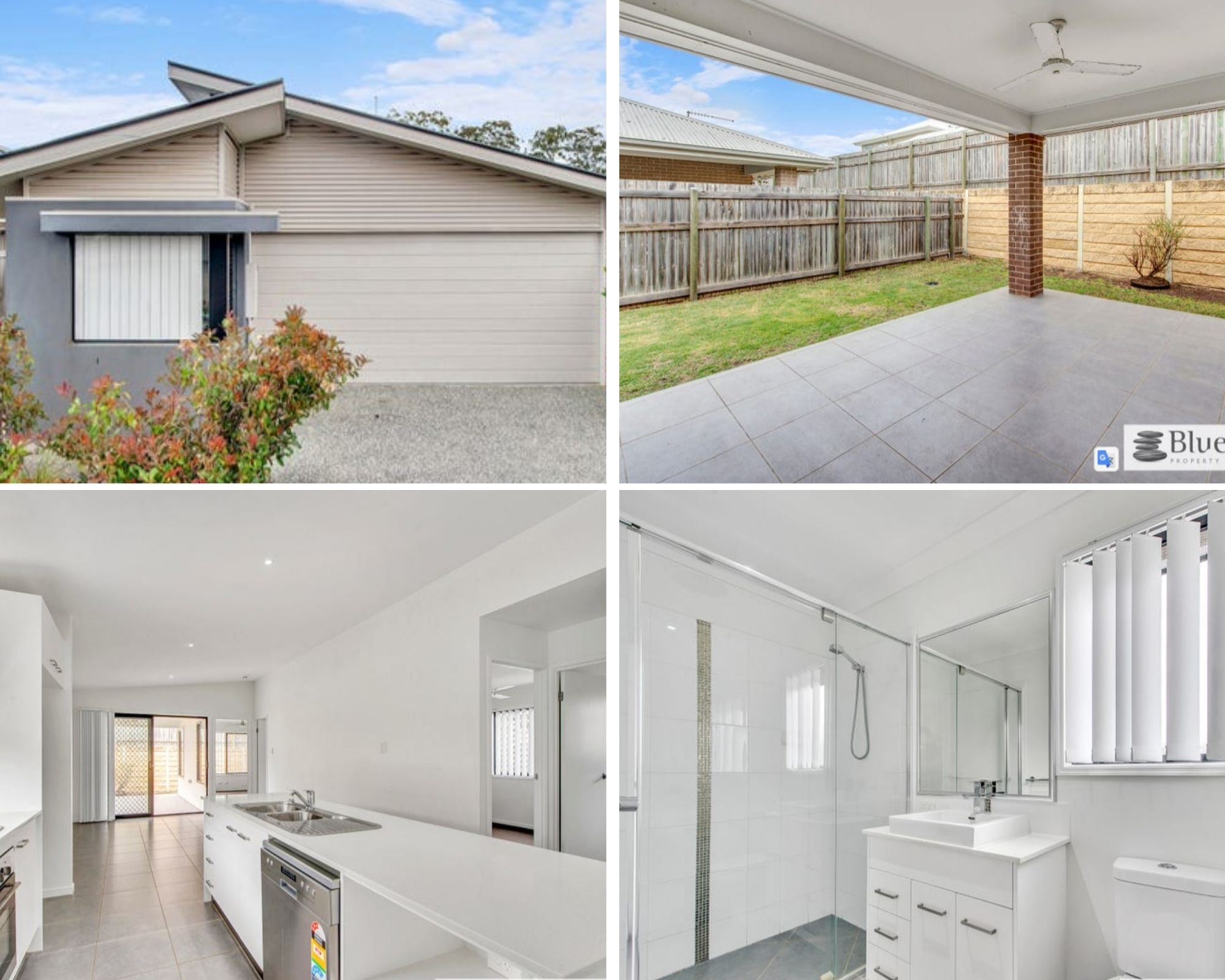 The median unit price in Mango Hill is: $359,000.
This amount would typically buy a 3-bedroom, 2-bathroom, 1-garage townhouse.  For example: 58/30 Mercury Parade, Mango Hill, Qld 4509 – $360,000 in 10 Nov 2021 (click to view listing and see images below).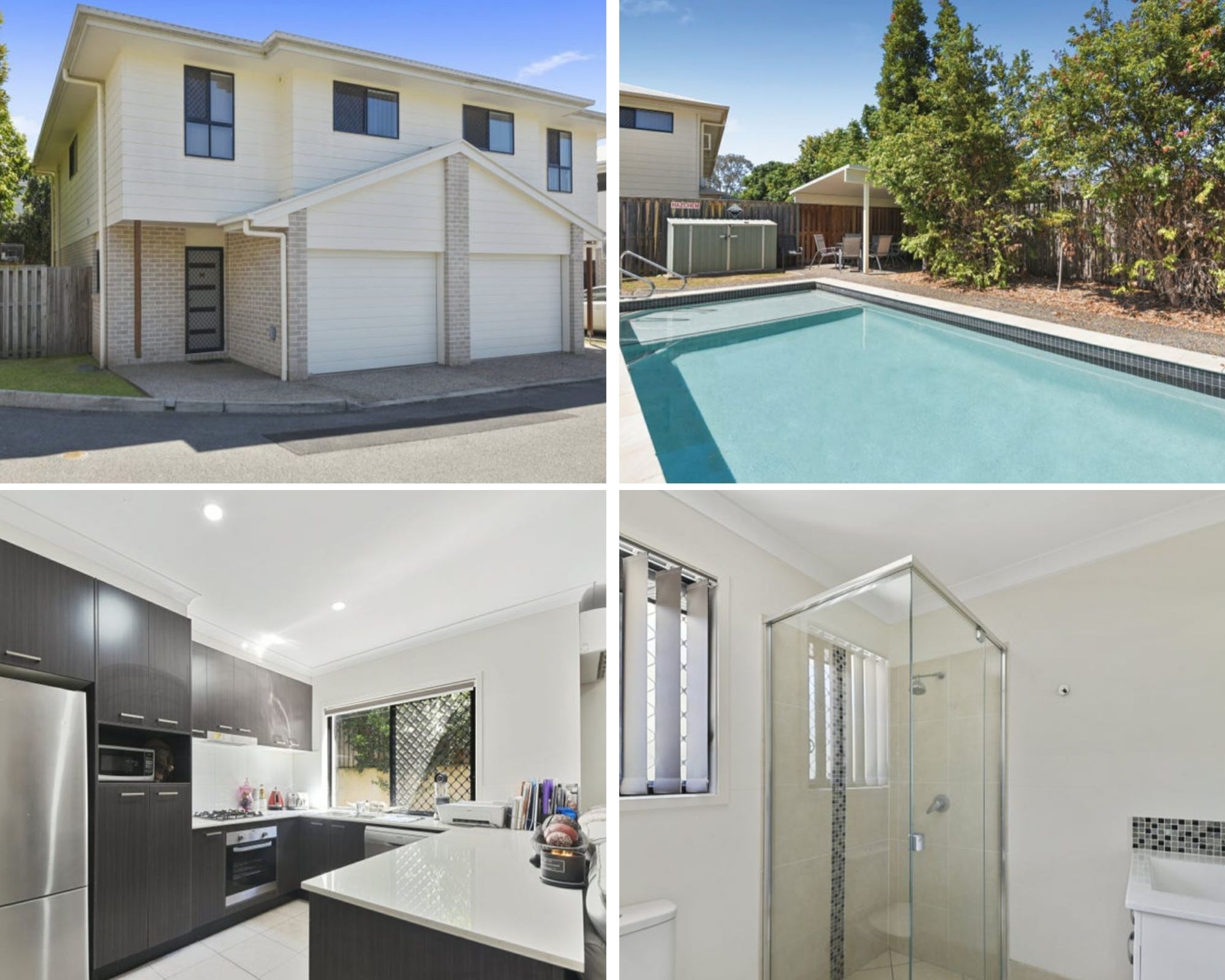 How has the Mango Hill property market been performing?
In the last 5 years the median house price has increased by 22.6%. Over the last 10 years, house prices have increased by 3.3% per annum.
Units in Mango Hill haven't seen growth over the last 10 years.  In fact the median price of units has fallen by 0.9% over the last 5 years. On average, over the last 10 years unit prices have fallen by 0.2% per annum.
Supply and demand characteristics for Mango Hill
Average Days on Market: Houses 42 days.  Units:  115 days.
On average houses are selling 5% above their list price.
The average rental yield for houses is 4.05%, compared to 5.6% for units.
There is a shortage of houses and units currently listed for sale (1.21% and 1.29% respectively).
The rental vacancy rate for houses is 0.7%, compared to units 0.6%.
**Statistics are accurate for December 2021
Check out Mango Hill's Community page for some additional information on the suburb.
Thinking about buying a property in Mango Hill? Our Mango Hill Buyer's Agent is more than happy to have a chat. Please contact us.
For information about other Brisbane suburbs click here