Brookfield/Pullenvale Buyers Agent's Guide
Looking to buy an acreage property in Brisbane's Brookfield or Pullenvale? Your Property Hound Buyers Agents can help you find your perfect home.  Check out our Buyers Agents Guide to Brookfield and Pullenvale!
Description
Brisbane's Brookfield and Pullenvale are adjacent suburbs 16km west of Brisbane CBD. The suburbs are semi-rural, and well-known for its prestige,s acreage properties and small hobby farms. Brookfield and Pullenvale are bordered by the suburbs of Upper Brookfield (to the north), Kenmore and Kenmore Hills (to the east), Pinjarra Hills (to the south), and Anstead (to the west).
Demographics
Brookfield and Pullenvale both have a family demographic. Most residents work in professional occupations.
Shops, restaurants and entertainment
The Brookfield showground hosts an annual show and is home to local markets, community groups, sporting events and pony club.  For more information check out: http://www.brookfieldshowground.com.au/about/
The nearest shopping centre is Kenmore Village, located on Brookfield Rd at Kenmore.
Transport
Most residents commute to the city by car.  There are a number of bus services operating along Moggil and Brookfield Rds.
Schools
Local primary schools include Brookfield State School and Pullenvale State School.  The suburbs are in the catchment area for Kenmore State High School which is very well-regarded.
Housing type and typical block size
The vast majority of homes are owner-occupied (88%), and most are on large (or acreage) sized lots.
Most of the houses are contemporary in design and built in the 1970s to 1990s.
There are a number of character, timber homes of the Queenslander style.  These homes are not original to the area.  Most were moved from inner city locations including Paddington, Milton and Auchenflower.
What far will my money go in Brookfield and Pullenvale?
The median house price in Brookfield is $1,105,000, and in Pullenvale is $1,180,000.  Some examples of recent sales in the area include:
20 Cromwell Close Brookfield, QLD, 4069 – sold $1,110,000 (Sept 2018)
5 Bed, 4 Bath, 2 Car, 1021m2 block (click to view listing; photos included below)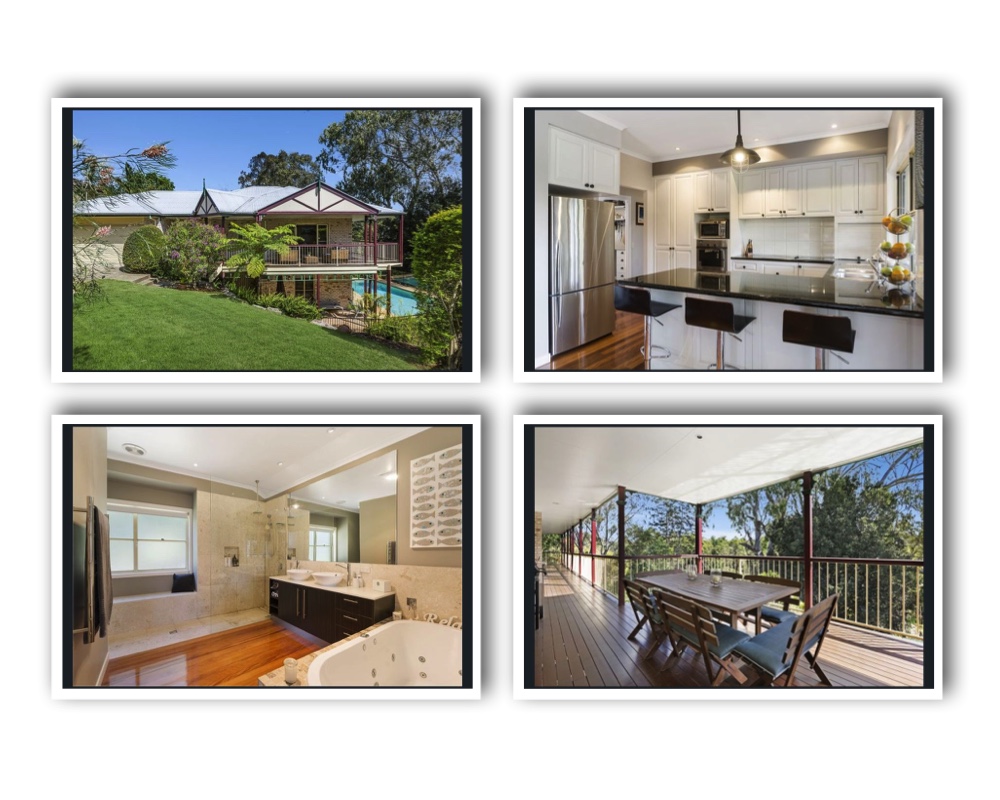 73 Airlie Road Pullenvale, QLD, 4069 – sold $1,180,000 (Sept 2018)
5 Bed, 4 Bath, 2 Car, 2.5 acre block, click to view listing; photos included below)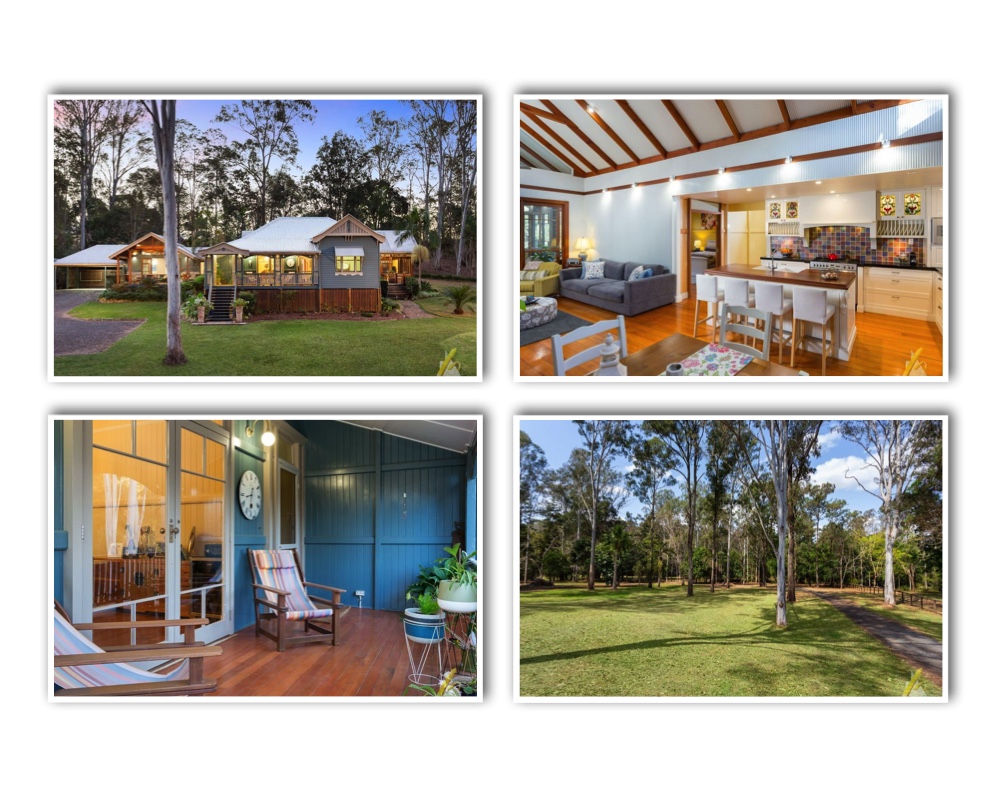 How has the property market been performing in Brookfield and Pullenvale?
In the last 5 years house prices have increased at a similar rate in both Brookfield and Pullenvale (28.4% and 22.2% respectively).
Suburb Statistics:
Average Days on Market: Brookfield 134 days.  Pullenvale: 114 days.
Homes are typically selling 7% below the list price in Brookfield, and 3% below the list price in Pullenvale
There is a shortage of properties currently listed for sale. (Stock on market: Brookfield 2.67%, Pullenvale 2.38%).
**Statistics are accurate for February 2019
Thinking about buying a property in Brookfield or Pullenvale? OurBuyer's Agents would be more than happy to have a chat. Please contact us.
For information about other Brisbane suburbs click here