Brisbane Buyers Agent Reviews and Recommendations
Our testimonials page is an opportunity for our past clients to share their experiences with others by posting their reviews of our Brisbane Buyers Agent, Matt Reeves and recommending the services that Your Property Hound offers.
We have assisted many investors and home buyers to purchase residential property in Brisbane and regional Queensland.  This includes people living locally, interstate and over seas.  We receive no commissions or payments from agents, developers, builders or other trades allowing us to provide independent advice tailored to our clients needs.
Below are some reviews of our buyer's agent services.  Some reviews have also been posted on our Facebook page.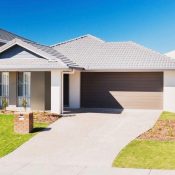 Josh Ursem
Sydney, NSW | Dec 2019
I enlisted the services of YPH to assist me in purchasing an investment property in Brisbane. Being interstate and busy with work meant I couldn't see any of the properties in person and all correspondence would be via email or phone. Both Matt and Joanna are a pleasure to work with, very patient, extremely knowledgeable on the market and hugely professional. They helped me secure a property that ticked all the boxes at a great price! I would totally recommend Your Property Hound to anyone living interstate that wishes to invest in Brisbane property. Thank you Matt & Joanna!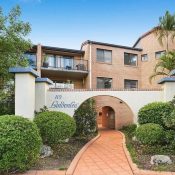 Mindy Laube
Sydney, NSW | December 2019
A good buyer's agent is invaluable when investing in another city. Joanna and Matt at Your Property Hound are proactive, efficient and offer great advice to get the most out of your investment. Highly recommended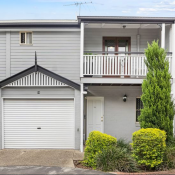 Gail Norris
Brisbane, Qld | March 2020
After unsuccessfully trying to secure a property in Brisbane we engaged the services of Your Property Hound. Not living locally and a long way from Brisbane it was difficult task for us, plus we wasted a significant amount of time in the process. Within a few weeks of engaging Matt's services he managed to find the perfect property for us.
His professional approach, attentions to detail and consistent communication throughout the whole process was excellent. We highly recommend YPH to anyone interested in engaging a Buyers Agent. Our only regret is that we didn't sign up with Your Property Hound sooner! Thanks Matt.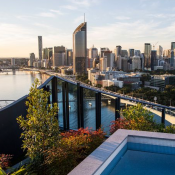 John Lui
Brisbane QLD | April 2020
I worked with Joanna in buying my first property and she was exceptional throughout the whole process. I had very specific requirements which seemed hard to meet, but these were not an issue. She did all the preliminary inspections/background searches beforehand, submitted pre-sale offers, bid for me at auction, and eventually found an off-market property which I ended up buying. It was a tremendous amount of work and she handled all with professionalism, and provided clear communications at every step. I cannot recommend Joanna and Your Property Hound enough.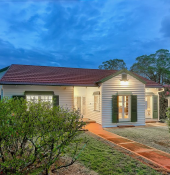 Damian Santomauro
Brisbane, Qld | March 2020
It is with great pleasure that I write this recommendation for Matt at Your Property Hound. My wife and I are based in Brisbane and believed we were in a position to easily secure a property ourselves. However after spending 9 months unsuccessfully attempting to secure our forever family home, we decided to engage Matt's services. Matt was essentially a scientist and true buyer's advocate - a refreshing change after spending months dealing with real estate agents. I quickly realised I could be completely open with Matt and trust his judgement.
If it were not for Matt we would not have secured our dream home. We fell in love with a property going to auction that was being marketed as a 'potential bargain'. Had we went in alone under this false pretence, we would have attended the auction unprepared, left extremely disappointed, and daunted by the prospect of starting the search again. Instead, Matt provided us with extensive information on the market, provided us with an appraisal, and also explained likely scenarios given the large amount of interest on the property. Because of this information we were able to enter the auction a lot more informed and prepared than other bidders. Matt bid strategically on our behalf and this gave us the extra edge over the 22 other registered bidders. In the end he secured the property for us within $3,000 of his prediction for a high-bidder scenario.
Needless to say we are extremely happy with Matt. Even though we are locals, we will have no hesitation engaging his services again should we purchase another property in the future.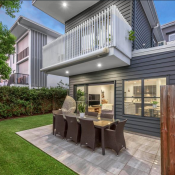 Tim Roche
Sydney, NSW | March 2020
Matt and Joanna made my purchase of an investment property in Brisbane a breeze. Living in Sydney, their knowledge and expertise of the market were invaluable in finding the right property for the right price. The service after purchase was equally impeccable, making the whole process seemless. I cannot recommend their services enough.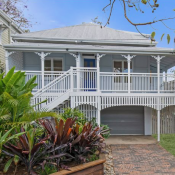 Annie Donaldson
Brisbane, QLD | March 2020
We just purchased our absolute dream home with the help of Matt from Your Property Hound in Brisbane. Matt was incredibly professional, patient, knowledgable and supported our search from the moment we engaged his service. We could not recommend him more highly for helping first home buyers and busy professionals!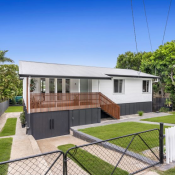 Alida Romano
Adelaide, SA | March 2020
We chose to use a buyers agent for the first time investing in the Brisbane market as we were unfamiliar with the real estate market in QLD. We found Joanna to be fantastic in the whole process - we particularly loved her comprehensive nature and attention to detail, which was very important to us as we were not based locally. What also mattered to us was that Joanna cared about our needs and we always felt like she had our best interests at heart. We would absolutely recommend Your Property Hound and we would love to work with Joanna again in the near future.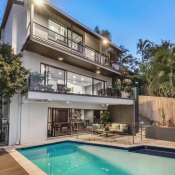 Simone Seeto
USA | January 2020
I would definitely recommend Your Property Hound to anyone looking for a Buyer's Agent. We found the property we were looking for within 2 months and avoided several issues thanks to Joanna and Matt. We were based in Canada and looking for a property to relocate our family of 5 within 10 kms of the city. Joanna and Matt took us through every step of the process and made it really easy for us. Their open and honest feedback on the properties we discussed was invaluable an I am confident we made the right decision. It was a pleasure working with Joanna and she demonstrated she cared about us finding the right place - Not a place. Her attention to details and thorough knowledge of Brisbane and its property market gave us the confidence we needed to make such an important decision from outside Australia.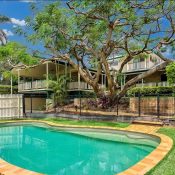 Liza and Gordon Forbes
Brisbane, Qld | January 2020
We are very grateful to Matt for helping us buy our house. Matt was fantastic and I am certain that we would not have been able to secure our dream house without him. We would absolutely recommend his services.
If you would like to leave a review of your experiences using our Brisbane Buyers Agent Service please email it to matt@yourpropertyhound.com.au or recommend this page to your friends, family or collegues by clicking on the link below.